It's an easy argument to make that Colorado needs a personal and family leave program like the one spelled out in Proposition 118.
Making a case, however, that proponents have finally found a practical and realistic way to pay for one of the most generous and comprehensive work-leave measures in the country, has for years seemed impossible.
We think they have done it, and voters should approve this groundbreaking legislation.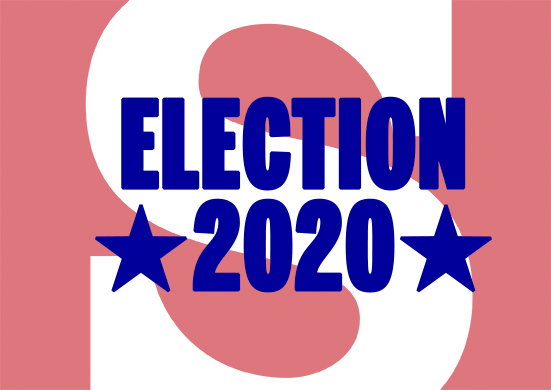 For almost a decade, pushing a paid-leave program through the Legislature has been the Holy Grail of Colorado progressives. Each year, proponents have come up empty handed. A bevy of opponents, many from inside the ranks of sympathetic Democrats and Republicans alike, have picked apart a mountain of previous plans.
We were among the critics who found the plans either unworkable or unaffordable, until now.
This is why voters should approve Proposition 118:
• It's badly needed. There's no denying that offering 12 weeks of "paid" leave for people who become extremely ill, or have a family member in need of help, or have a baby, is an important thing to do. It's the right thing to do.
• The working poor and middle class benefit the most from this plan, along with small and medium businesses. Wealthy companies and well-paid workers often either have company-provided insurance plans or accommodation for some type of paid, long leave. Or, the well-heeled have money enough to stay home without pay during a crisis or new arrival. The working poor and middle class often can't even hardly miss a day's pay, let alone 12 weeks of it. It means that segment of Colorado — hundreds of thousands of people — miss funerals, work while they're sick, or depend on friends or family to care for sick family members, because they can't afford to miss work. It hurts Colorado residents and businesses alike.
• Tens of thousands of businesses simply can't afford to let an employee off work — with or without pay — for 12 weeks. Private family leave insurance is far too expensive for most small businesses to provide. Far too many times, if a valued employee needs extended leave, they must quit. It can be a huge loss because the business doesn't have the resources to pay for an employee to stay home and hire someone temporarily while they're gone. This proposal solves that problem. Businesses can use the absent employee's wages to pay others overtime or to bring in someone temporarily.
• The program fees are reasonable for both the employee and the businesses. Extremely small businesses are excused from paying their approximately one-half-of-one-percent of wages for the insurance. The fees are capped, which effectively caps the cost of the program. The program isn't free, but the cost far outweigh the benefits to businesses and employees alike. A full-time worker making $24,000 a year would pay less than 0.45 a shift for insurance they've likely would never, ever otherwise have without this program. He or she would get 90% of their wages during emergency leave.
• Since this is a legislative change and not a change to the state Constitution, state lawmakers will be able to modify the program if they need to. They'll need to.
It's a complicated bill and difficult to determine some specifics. The measure excuses businesses with fewer than 10 employees from paying into the system. But it appears the measure doesn't make that exception variable on wages or profits. Some small engineering, law and medical practices would be exempt under the current proposal, even though they by no means struggle like mom-and-pop retailers do. Lawmakers should change the measure to bring in revenues from wealthy small businesses.
It's unclear even from proponents why all small governments were exempted from the program, and further work needs to ensure small-government employees are protected and the governments pay their fair share.
Of most interest will be the specifics of how employees qualify for time off, how they're accountable for honesty and accuracy, and how the benefits will be administered. Since the state will be paying benefits, it will be important that the employer also be apprised of conditions and details leading to time off, and any measures of accountability included in state reviews.
If this program were to begin immediately, it would be irresponsible to promote it, given the current economic crisis caused by the pandemic. But as written, fee collection doesn't start until 2023, and no benefits would be paid out until 2024.
The plan is affordable and practical. The built-in delay gives the Colorado economy plenty of time to rebuild. If it doesn't, lawmakers can continue to delay the program.
There are many details to be fleshed out, but we're confident that a very public and transparent process will promote intense scrutiny and benefits that will improve the lives of millions of Colorado residents, and make the state an even strong magnet for quality businesses and workers. Vote yes on Prop 118.