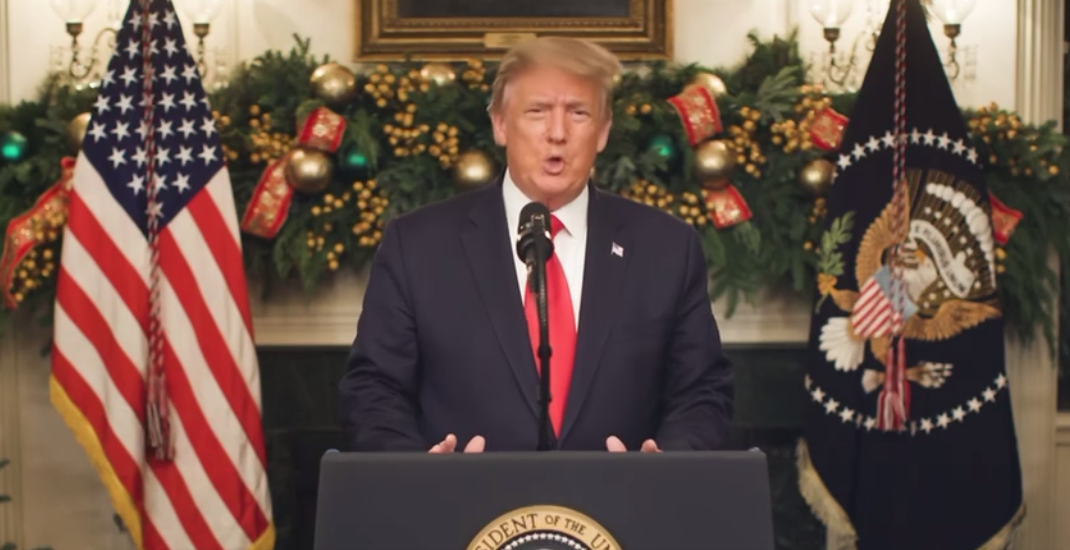 In the midst of a blizzard, it's hard to keep your bearings.
For the past four years, Americans have been subjected to torrents of misinformation, lies, schemes and scams coming from President Donald Trump, his administration and the president's Republican loyalists.
Rest assured, there are no such thing as "alternative facts."
Now, just days away from Trump finally ending his pernicious grip over the nation, Trump and his regime ramp up the alternative universe they created and live in.
Despite being weary from the pandemic, the economic disaster, the fires, the endless flood of melodrama and lies pouring almost hourly from Trump and his cohorts, the nation must remain alert and engaged.
Although Trump and supporters — including Colorado congressional GOP reps Ken Buck, Doug Lamborn and just-elected Lauren Boebert — are swimming deep in a sea of risible delusion, they create a danger to far more than their own credibility.
Even as Trump continues to unveil even more caustic cruelty and incompetence in the waning days of his tenure, his misled or corrupt crusaders work to undermine a nation ailing from his term as president.
Their continued pursuit to overthrow the settled presidential election will be fruitless as a coup to upend President-Elect Joe Biden. But the long-term damage these partisan agents create to America's democracy will be sustaining.
By relentlessly attacking media credibility, Trump and his regime have been able to pass off their "alternative facts" and propaganda to a segment of the nation vulnerable to such ploys.
The tactic is tried and true by generations of dictators and nefarious regimes across the world.
It's not that Trump and lawmakers such as Buck, Lamborn and Boebert just can't accept the decision of voters in Colorado and across the nation to put Biden in the White House, they feel they're entitled to usurp the U.S. democracy and the power reserved only for American voters.
By promoting lies, misinformation and delusion, Trump and others have, with no evidence, insisted widespread voter fraud "robbed" Trump of a second term. State after state, 50 of them, mostly controlled by Republicans, have analyzed and vouched for their election results.
Even after the Trump regime flooded courts across the nation with ludicrous and unproven complaints, judges, some appointed by Trump himself, have without exception dismissed every single claim made against the election in every single state.
There is no disputing among honest, sane Americans that the election was held fairly, and that Biden was the decisive winner.
Despite that, Boebert sends out nearly hourly social media missives that there is wisdom and potential in trying to overthrow the election during a clerical exercise in Congress on Jan. 6 that notes the decision of voters and the Electoral College.
"Objecting to the counting of certain electoral votes is NOT 'overthrowing' the results of the election if those votes were won through fraud," Boebert said in a Dec. 27 tweet. "Winning an election through fraud is what I would consider 'overthrowing' the results. That is exactly why we're fighting for POTUS!"
She and others continue their sophomoric kabuki, distracting the new Congress, Americans and the next administration from addressing the tragedies created by the previous Congress and Trump administration.
Boebert is not alone.
"It is critical that folks have confidence in their election system," Buck said in a coy nod to perpetrating fraud about fraud. "Free and fair elections are a hallmark of our system of government."
Lamborn was more candid.
"@realDonaldTrump lays out the argument perfectly. We can and must do better. Legislation needs to be targeted to help Americans who are struggling from the effects of onerous lockdowns."
The video he retweeted under his comments was a notorious Dec. 22, 10-minute rant Trump recorded on his Facebook account rehashing his fraudulent claims and lies about Biden not winning the election.
These aren't just partisan antics that will fade away with the next partisan side show. Trump is a lost cause to his delusional self-service and rapidly expiring term as president. But these schemes cast serious doubt on the lucidity and prudence of Colorado's Republican members of Congress at a time when the state, and the nation, depend on them to lead the country through and out of the pandemic crisis.
Buck, Lamborn and Boebert should assure Colorado residents of their fitness for office by admitting they have no evidence to pursue their claims of election fraud. Voters do not expect these partisan politicians to suddenly become magnanimous ambassadors to Congress, but we have every right to expect them to demonstrate enough lucidity and reason to make critical decisions for all of us in Washington.