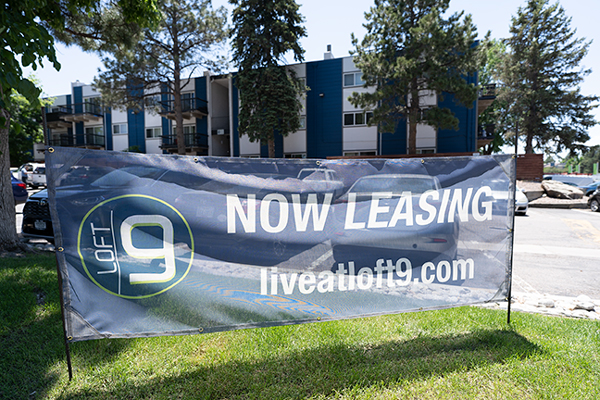 One of the few certain things about the regional and local housing crisis is that it is absolutely a crisis.
There is no doubt that the spiraling cost of apartment and house rent in Aurora and across the metroplex — even across the state — is creating a vast economic conundrum that will plague the region for, possibly, decades.
The economic crisis for tens of thousands of people and families in Colorado is profound.
Economists have seen and studied this problem many times over. Hit first and hardest, the working poor become the working desperate as inflation hikes virtually everything they could barely afford before. The crisis among the poor and middle class then balloons as rising housing rents gobble paychecks already too small to live on.
The landlords' dream — endlessly growing rents with a seemingly endless supply of people, unhappily, willing to pay — creates an unsustainable community. The pressure for workers to find the highest paying job possible creates an unstable and equally untenable labor market. That creates more pressure to raise consumer prices, and so the cycle of inflation spirals upward, economists agree.
The wealthy are miffed and inconvenienced. The poor and middle class are crushed. 
You don't have to look back any further than the 1970s inflation crisis to see how the problem mushrooms, and how everyone clamors for someone to do something.
Although President Richard Nixon is long dead, those who lived through the attempts to "do something" to restrain prices and wages well-remember what a disaster that became.
Clearly, there aren't enough of those people at the state Capitol to recall how rent, price and wage controls simply do not work.
State House lawmakers have given the first OK to a measure that would end a statewide ban on rent controls. If approved by the state Senate and Gov. Jared Polis, the change would allow communities as varied as Aurora, Denver, Durango, Aspen and Commerce City to create some kind of rent cap or control, well-intentioned and well, disastrous.
Economists and sociologists have long looked at whether rent caps or controls work. The studies for years have been somewhat mixed but consistently point out that rent control creates new problems while temporarily slowing rent growth.
A 2018 comprehensive report by the Brookings Institute makes clear, however, that overall, and in the long run, rent control works against those it's intended to help: the working poor and middle class.
"While rent control appears to help current tenants in the short run, in the long run it decreases affordability, fuels gentrification, and creates negative spillovers on the surrounding neighborhood," Rebecca Diamond, associate professor of economics at the Stanford Graduate School of Business.
She details how landlords get around rent controls, how controls dramatically change the nature of neighborhoods, communities, schools and even the construction industry.
The bottom line is, they do not substantively save financially struggling residents money right away and really not at all in the long term. 
Rent controls impact the ability to move, often forcing empty nesters to remain in homes too large and forcing larger families into too-small quarters. 
What does save struggling renters money are rent subsidies, similar to food stamps and more affordable rentals than there are tenants seeking them out.
That has prompted another contingent in the state to investigate ways to "create" more affordable housing in the market.
Those notions are equally as well intentioned and potentially as disastrous as would be rent control.
One proposal would allow the state to override or direct local zoning and land use plans in an effort to impose high-density homes where, allegedly, local communities prohibit them.
It's essentially a ruse in most of Colorado. Aurora, like many metro communities, have grown according to complicated and well-considered land-use and density plans. There is no shortage of land waiting for new apartments. The shortage is in developers, water, builders, employees and materials permit ready to build and occupy.
Even more dangerous is a proposal to bring back the dreaded threat to end "construction defect" lawsuits.
This ill-advised scheme would end the ability of homeowners to sue builders for blatant construction mistakes previously dumped on unsuspecting home and property owners.
Colorado has twice lived through the scam of builders trying to persuade lawmakers that immunity from sloppy, malfeasant construction is a way to save everyone money.
It's not.
Just ask any of the thousands of homeowners in Douglas and Arapahoe counties, among others, saddled with hundreds of millions of dollars in costs to repair defects and mistakes imposed on them by shoddy, irresponsible builders.
The cost of proper inspections, quality control and insurance does not prevent affordable projects, and it hasn't for decades. Just like almost every other industry and business, the courts are the best way to decide culpability and liability, not construction industry lobbyists among state legislators.
All this doesn't mean that state and local governments should not work on ways to promote the construction and management of affordable places to buy and rent, but rent control, state-imposed zoning controls and the end of construction-defect protections positively are not good answers.