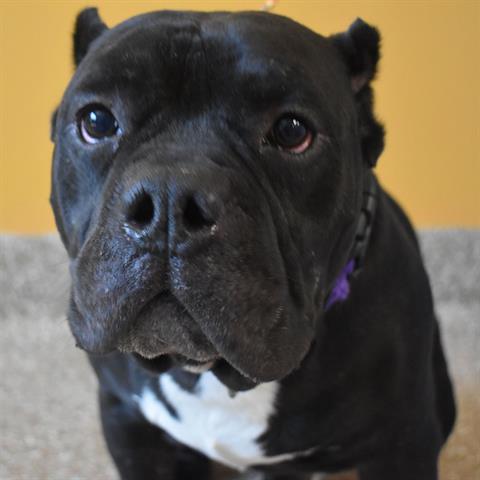 An Aurora man will have the chance to make an argument in court for all of Aurora to ensure issues decided by voters stay decided by voters, or at least one issue.
Former City lawmakers were busted last week by a Colorado appeals court that ruled resident Matt Snider does have standing in asking a district court to rule on the city's voter-mandated pit bull ban, overridden by city lawmakers.
Here's how that happened:
Aurora banned residents from owning pit bull dogs in 2005. It was a messy decision from the beginning. Aurora, like other cities with pit-bull bans, was on solid ground legally and in principle.

Cities like Aurora have long controlled what animals are permitted in communities and what kind of animals can be kept as pets. Horses can make great pets, but not in back yards along Peoria Street through Village Green.
In 2005, amid a rising number of people and other animals being attacked and injured by pit bulls in Aurora and across the metro area, Aurora prohibited the dogs as pets. It followed a similar ban from Denver and other metro communities.
Local animal control officials recommended Aurora enact the ban, in part, fearing the city would become a dumping ground for pit-bull type dogs, which would then overwhelm the city's already struggling shelter.
All of this was followed by the national seesaw of evidence showing that pit-bull type dogs, which are actually a variety of similar breeds, are potentially more dangerous than most other dog breeds.
Since then, most of the studies have focused on whether breed-specific bans make communities safer for people and other pets.
That's unclear, not well defined and still being debated.
City lawmakers and even city animal control officials went back and forth on the city ban for years.
In 2014, lawmakers asked voters to either back the ban or bust it. Voters overwhelmingly supported the ban.
In 2021, Aurora City Council members struggled again with the pit-bull ban.
For more than a year, city lawmakers agonized over a comprehensive reworking of city animal and pet regulations. The city held focus groups, study groups, surveys and went over every word of Aurora's animal control ordinances.
It was clear that residents hadn't moved from the 2014 position, backing the ban on some breeds of dog.
Rather than appeal one more time, city council members unilaterally struck down the ban themselves.
It was wrong then, and it's wrong now.
There was no clear science pressing for a reversal, it was simply a change in the attitude of some elected officials.
So Snider sued the city, saying city officials disregarded the will of the people.
While city lawmakers may have had the legal right to overturn a voter enacted law, they certainly didn't make a principled case for snubbing voters.
While that job falls solely to Snider's lawyers right now, we support his noble effort.
"This is about the sanctity of votes, and the rule of law, and respecting the charter of the City of Aurora," Snider told Sentinel Reporter Max Levy. "The people spoke on this, and they didn't want these large breeds here."
It's almost certain that had lawmakers asked residents, the ban would have been extended.
There's little doubt that there are people on city council now, and running for city council this year, who would agree that residents should be able to speak for themselves about matters put before them.
This is an easy problem to fix. Since there's a city election this fall, ask voters, at no cost to anyone, to either uphold or end the ban.
It'll free up a courtroom and let people who live here decide, again, whether the ban makes sense.