The effort to seek justice for victims of the Aurora theater shooting is no longer a court trial. It is now a wildly expensive and ineffective bureaucratic contraption seeking to serve itself, rather than some notion of closure and fairness.
To understand just how wrong the trial against admitted shooter James Holmes has gone, you have to look at the facts of the case and the events so far.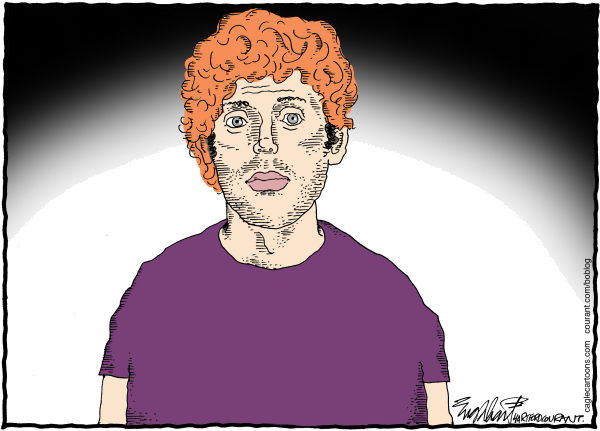 The evidence against Holmes acting by himself to plan and carry out the July 20, 2012, slaughter inside a crowded Aurora theater was overwhelming just hours after police found him outside the Century 16 theater — and even just minutes after he killed 12 and wounded about 70 more people.
Through his attorneys, Holmes admitted to the crime.
It was then, when Holmes' attorneys offered up a plea, that the case began to go awry. Arapahoe County District Attorney George Brauchler turned back the plea deal, announcing he would seek the death penalty against Holmes.
Since then, Brauchler's office has already spent a whopping $667,000 on prosecuting the case, according to records obtained by Channel 4 News in Denver. It's unknown how much the defense has spent so far, but they have enlisted the aid of California trial and jury consultants that without doubt, will not come cheap.
While both sides have walloped the court with motions, even before the rules of jury selection can be entertained, the defense team has imposed a virtual blizzard of arguments, working feverishly to derail the case and keep as much as possible secret. Holmes' lawyers have asked to move the trial, end the trial, throw out the trial, prevent further psychological evaluation of Holmes, rule against the death penalty and more. Defense lawyers have asked Arapahoe County Judge Carlos Samour to rule on dozens of motions, some the judge has already called "frivolous."
Now, the defense is asking that part or all of the jury selection process be secret, preventing the press, victims and witnesses from watching who gets chosen and how.
Everyone appreciates the difficult job of the defense to save their client's life by persuading a jury that Holmes was and/or is "insane." But the court must weigh fair-trial requirements with the priority of the system itself: to ensure justice. A secret trial that precludes the victims and public from observing almost every proceeding is not justice, at least not by American standards.
Clearly, this trial will cost millions of dollars, and many millions more will be spent if Holmes is sentenced to death. The push to execute convicted 1993 Chuck E. Cheese's murder Nathan Dunlap has cost more than $18 million, so far.
We can nearly guarantee, with or without an insanity conviction, Colorado will never execute Holmes for the Aurora massacre. Instead, Colorado will waste tens of millions of taxpayer dollars, and an increasingly hamstrung trial process will keep victims and the public from learning why and how Holmes pulled off his obscene crime.
The death penalty in states like Colorado has run its course. If courts, lawmakers or voters don't stop human executions in the near future, complications from the act of inflicting lethal injections will make such sentences impossible to carry out. It took 20 years to even come close to carrying out a death sentence against Dunlap that last year was wisely called off by Gov. John Hickenlooper. Even if you are a fervent supporter of capital punishment, if it happens at all, it happens only after decades of pain for the victims and at a massive cost to taxpayers.
Rather than needlessly inflict even more suffering on Aurora,  Brauchler should end this and allow a plea that ensures the world will be safe from Holmes until he dies in prison. This much money and energy should be spent on preventing the next massacre, rather than seeking unattainable revenge for this one.