If the past few years are an indication of what's to come in a Hillary Clinton Administration, Americans can rest assured that the toughest, smartest and most capable candidate from a huge field will become the first female president of the United States.
The Aurora Sentinel ardently endorses Clinton's quest.
Never before has a candidate for president undergone such intense scrutiny — the relentless, often personal attacks and virtual stalking — as has Hillary Clinton. Yet she has time and again prevailed.
Clinton may well be the toughest and most resilient woman in the country, and America needs nothing less.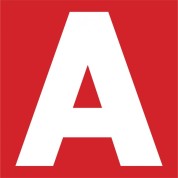 For decades she has regularly been treated unfairly by the media and her peers for committing transgressions that are really more perplexing than they are disturbing. If Hillary Clinton is guilty of anything, it's that she is so often too guarded about what she says and does, anticipating that her political enemies will try to make hay of anything and everything they can, as often as they can, for as long as they can.
And they do.
But the trait almost always causes her more grief in the end than just standing up to her bully enemies as they come, instead of having to later defend her actions — and then her motives.
We're not wide-eyed about anything. Clinton is a political animal and behaves like one — just like every other politician and business leader in the country, if not the world. The difference is, Clinton is a woman. She's a confident, sincere and skilled leader who has been pilloried for mistakes many other politicians from both sides of the aisle have repeatedly made, mistakes that for men were easily brushed aside.
And each rabid episode — with the Benghazi tragedy, with the emails, with her husband's humiliating public affair, with Russians trying to undermine her campaign by hacking emails — she has remained restrained, dignified and determined. What her Republican enemies have done to her for years is a tried and true technique: Repeat the lies and distortions loudly, often, and they can force the fiction to become real issues. We're not trying to excuse her clearly bad decision to use a private email server for government work, and neither is Clinton, who has admitted the mistake and apologized. But Clinton's critics exploit her mistakes without perspective, undermining her integrity and their own. She has prevailed over the most astonishing witch hunt in modern American history.
We know of few men or women who could withstand the vicious lies, distortions and obsessive partisan attacks as has Clinton. But we know of one man who would be the first to fold: Donald Trump. While it's virtually impossible to belabor the character, professional and political shortcomings of Trump, the entire world is now well aware of his searing incompetence.
We understand why Trump's unshakable followers are so devoted to such a ludicrous candidate. It's not who he is, it's what he represents. He's the outside crusader that most Americans wish could bust through Washington and finally make things happen. They're Americans who rightfully feel their blue-collar and middle-class issues and lives have long been forgotten by a Washington political machine that seems obsessed with either the poor or the rich.
These people so desperately hope Trump is what they want him to be that can't see him for what he really is: a dangerous charlatan and shyster. He offers only fascism, bigotry, misogyny, fear and hatred. He offers only the illusion of a plan. He offers only meaningless revolving bluster.
Clinton offers hope and conviction, and she's been the same as long as the public has known her.
Her mantra of "stronger together" is the message America desperately needs. Aurora is a shining example of what that's about. This is a community of nearly 350,000 people that thrives on cultural and racial diversity, rather than fearing it and fighting it. Together, we have built some of the best schools in the country, created a police force that is the envy of everywhere, protected our immigrants and refugees, learned their languages and customs and taught them ours. We have prevailed over the 2012 Aurora theater shooting. Our strength in diversity has helped us lure the massive Anschutz Medical Campus, a Gaylord resort and conference center, maintained and expanded Buckley Air Force Base and created welcome homes and thriving businesses for just about every culture and language on the planet. Truly, Aurora is stronger together.
And we must be stronger together to fight terrorism. Clinton brings the depth, the experience and the perseverance to reduce the risks of an attack at home. In a nation that cherishes freedom and the Constitution to guarantee it, we will never eliminate those risks. So every move we make to ensure our freedom must be done wisely and competently. Clinton can do that, in part by continuing to work to solve the exceedingly complex problems abroad. Trump brings dangerous bombast and no plan at all.
Clinton, a policy wonk for decades, brings a plethora of workable ideas for helping put more Americans to work for better wages. She and others understand that the best trade deals in the world are troublesome when one side or both cheat. Improving and policing these plans will call for clever diplomacy, not alienating threats. The United Kingdom's Brexit has offered a blueprint for how to mishandle such things.
Clinton is on America's side when it comes to global climate change, not the side of industry or profits. She understands it's an immediate threat and not a wild conspiracy theory born by China.
Clinton understands that the Affordable Care Act must undergo fundamental change in order to succeed, and it must succeed. Without a "public option" for citizens to buy health insurance, there can be no hope of the market reforms needed to push the cost of health care down. Currently, the cost of medical care in the United State endangers the nation's economy and individual prosperity.
On the turbulent and treacherous international front, Clinton's solid tenure as secretary of state will give her keen insights to world diplomacy that only a few former presidents have enjoyed. With so many precarious issues and controversies, handing the White House to someone like Trump would be a calamity.
Decades ago, Clinton began her a mission to seek justice for a wide range of people and groups who couldn't claim it for themselves. Clinton has been a relentless fighter for the rights of women to prevail over work inequality and systems that perpetuate poverty. She has been relentless in fighting for the women's reproductive rights. She's been a ceaseless soldier in the battle for civil rights for all minorities. She's a reliable fighter for the rights of gays and lesbians. And Clinton will be a victorious leader in fighting for the beleaguered middle class.
In a world and a nation that has historically so cruelly punished women for their gender, it is remarkable that America has finally reached this milestone. And it's fitting that a woman who has fought so valiantly against that bigotry, for herself and all women, is the one to break through the glass ceiling and become president of the United States. Hillary Clinton has earned your vote.