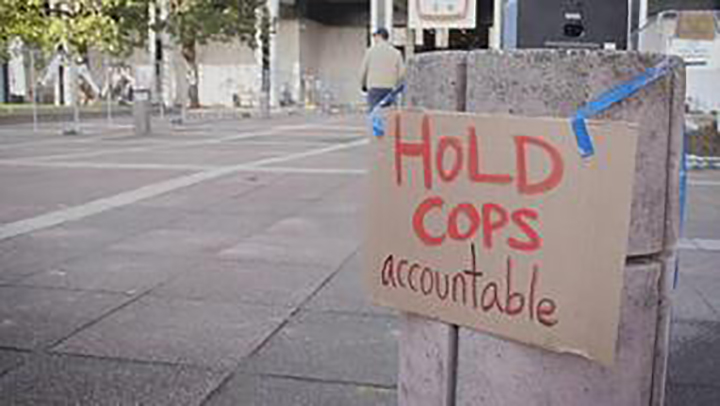 Another horrific murder of a Black man at the hands of police, this time in Memphis, resonates back to places like Ferguson, Minneapolis and Aurora.
The cruel and inexplicable torture of Tyre Nichols by five officers of the Memphis Police Department reveals how onerous it will be for Aurora to root out its own tenacious police malfeasance and corruption.
Memphis, like so many police departments, had been scrutinized and criticized for systemic abuse of power and mistreatment of people, especially people of color.
Despite Memphis Police successfully building a police force boasting a Black police chief, and about as many Black as white officers, the department has continued to use abusive force on Blacks far more frequently than white people arrested, according to Memphis police statistics.

Boosting diversity alone on a police force is not the answer. The five officers who beat, tortured and murdered Nichols were themselves Black.
The ghastly murder highlights what experts and critics have tried to draw attention to for decades: a systemic police culture of brutality and impunity that has infected police and sheriff departments across the country, including Aurora.
Just months ago, an Aurora police officer pistol whipped a young Black man he confronted because, homeless, the man may have been trespassing on an apartment common area. With police body-cam video cameras rolling, the officer cruelly and viciously beat the young man with his police pistol, as his police partner stood by.
In the infamous case in the death of Elijah McClain, fellow officers also stood by and watched as McClain was first alarmed by an aggressive police officer who accosted him for no valid reason and then wrestled and choked him into submission and eventually unconsciousness.
Black and white people are afraid of police, and many times instinctually fight for their lives out of that fear, which police then chalk up to "resisting," rationalizing lethal force for "resisting."
Valid de-escalation training addresses this.
Not only did fellow Aurora officers stand by and watch in the McClain death, former canine officer Matt Green taunted the petrified and dying McClain as officers piled on top of him, and Green lobbed threats of having his police canine "dog bite" him.
Just last week, news leaked out that Aurora police have agreed to rehire Green and place him on patrol.
Police officials have unthinkingly brushed it off as standard police procedure.
The cruel, vapid move has sent panic and anger across the region. Imagine the fear of nearly every Black person in Aurora who encounters an Aurora police officer, afraid for their lives it may be Officer Green or any other of the Aurora cops who receive slaps on the hands or even promotions for a wide range of gaffes, misbehavior and outright crimes that would be career-ending acts in just about any profession, except for the police profession.
Just over a year ago, Aurora wasn't just given the chance to clean up the department and enact meaningful reform based on accountability and transparency, it was ordered to do so by state officials and the courts.
Given the seemingly endless unnerving developments revealed about APD since a state court consent decree was unveiled, residents here are at the mercy of a city council complicit with anti-reform police unions officials and members. City management is unable to hold the line against those city lawmakers, and it's Aurora residents, especially residents of color who must pay the price.
Those officers in Aurora whose professional, compassionate and difficult work is besmirched by bullies in the police force must stand up and speak out against a department and culture that is the antithesis of policing: to serve, protect and uphold the law.
Interim Police Chief Art Acevedo cannot credibly tout progress and some kind of newfound benevolence while ignoring the real-time news that officers face criminal charges for assaulting disabled women, are rehired after being rightfully castigated for abusing people, "unfired" despite violating police probation policies against arrests and alcohol violations, promoting officers who pass out drunk in their police cars and dismissing warranted sanctions against dubious police commanders and promoting them instead.
If the upcoming city council election does not rectify the continuing chaos that has enveloped the Aurora Police Department, residents here can only hope either the state or federal government will intervene and bring reform, accountability, transparency and an end to this debacle before other innocents are maimed, tortured or killed.
Memphis has made clear what Aurora makes obvious, the culture of police departments like Aurora cannot be easily changed or dismissed with meaningless promises and happy talk.
Only righteous change, training, transparency, honesty and accountability will right this pernicious wrong.