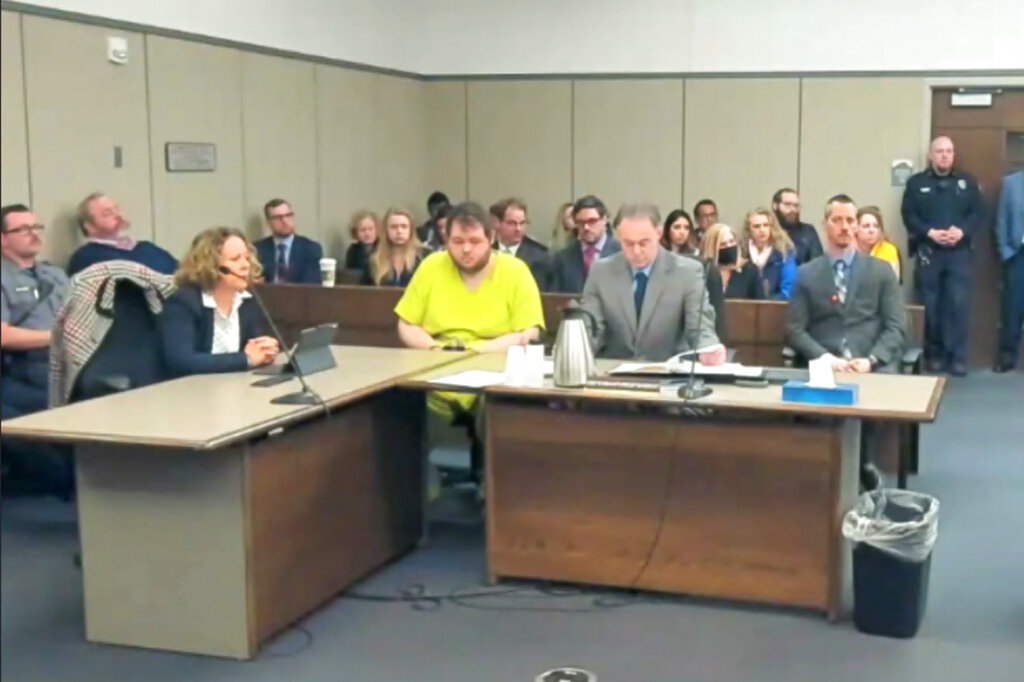 The state is awash in crises and issues demanding urgent attention by state lawmakers as they convene for the 2023 General Assembly, but addressing deficiencies in Colorado's red flag gun law is a priority.
For the past few years, Colorado's Extreme Risk Protection Order has allowed police and family members to temporarily confiscate guns from gun-owners who clearly, and provably, are so distraught, mentally ill or unstable that being armed makes them a deadly risk to themselves or others.
But the process is often neither certain nor easy.
It's clear the law failed in the case of Club Q mass-shooting suspect Anderson Lee Aldrich, according to police officials and reporting on the tragedy so far.

The Nov. 19 shooting killed five people and wounded 19 at Club Q, a Colorado Springs nightclub. Aldrich not only had a history of violence and mental illness, but law enforcement interventions the previous year most likely should have, but did not, prevent Aldrich from carrying out the Club Q shooting tragedy.
It's clear there was an unsuccessful attempt by some officials to invoke the state's red flag law against Aldrich after he threatened to bomb his mother's Colorado Springs home last year.
What's known so far about the case reveals a bevy of malfeasance by prosecutors in the case. El Paso County, a self-proclaimed "Second Amendment sanctuary," may have used loopholes in state law to keep from ensuring Aldrich no longer had guns.
The three-year-old law allows police or family members to ask courts to remove guns and ammo from people who pose a threat to themselves or others. Colorado's red flag law, passed in 2019, has been used more than 350 times, with initial petitions for protection orders being granted in nearly two-thirds of cases, according to state records.
But the red-flag law is by no means a mandate, and counties like El Paso can ignore the law. They, and other "sanctuary" counties and communities, likely do.
El Paso County has the lowest approval rate for red-flag law petitions filed in the state, according to reporting and analysis last month by Kaiser Health News.
One current easy solution headed for the Legislature would expand the list of those who can appeal to courts for intervention to include, possibly, health-care providers and school officials.
It's unclear why anyone should not be allowed to begin the ERPO process, since applicants must provide proof to a court to begin the process. Substantial proof could easily come from neighbors, employers or fellow employees, shooting range officials or even gun-store clerks.
In addition to expanding the law, state legislators need to review the measure carefully for loopholes.
Some El Paso County police and political officials consider the red-flag law anathema to their political interpretation of the Second Amendment. 
County Republican officials there have long bragged about the county being a "Second Amendment sanctuary," opposing the red-flag law and other common sense measures that seek to at least keep guns out of the hands of clearly and imminently dangerous people, like Aldrich.
El Paso County Sheriff Bill Elder "has previously said he would only remove guns on orders from family members, refusing to go to court himself to get permission except under "exigent circumstances," according to an AP story in December week. "We're not going to be taking personal property away from people without due process," Elder said as the law neared passage in 2019.
He and others have since backpedaled on some of the rhetoric. It's clear, however, that state officials need to find ways to ensure gun-rights complicit local law enforcement officials follow and carry out Colorado law, rather than interpret or outright dismiss it.
Other gun restriction proposals this year, such as age limits and an assault weapons ban, will be expectedly controversial.  Proven and sensible red-flag laws are easy, effective and come installed with checks and balances.
Gun-rights activists regularly insist that the plague of gun violence is primarily a mental health issue. We agree. And legislation that removes deadly weapons from the hands of mentally ill people makes only perfect sense.