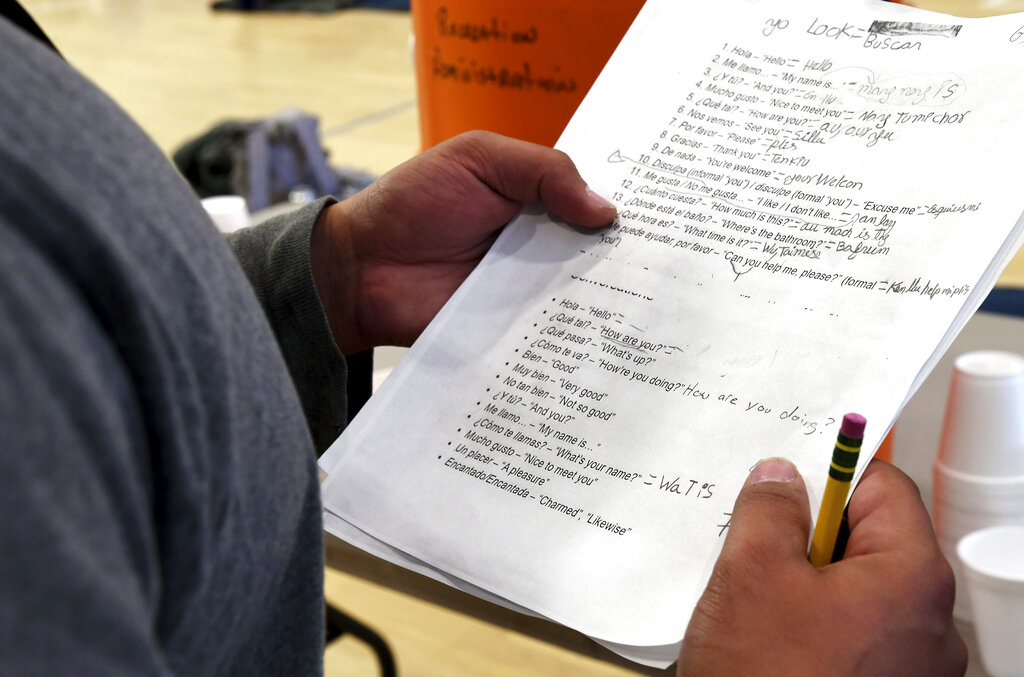 Few things could solve so many of the country's serious dilemmas as would meaningful immigration reform.
Likewise, few of the nation's critical issues are so self-inflicted as is the way immigration has evolved over the past 20 years, from being a complicated challenge into becoming a global nightmare.
Americans have no one to blame but our leaders.
Quagmires in Denver — where hundreds of hapless immigrants from Venezuela and other places step off of buses, and almost certainly, soon in Aurora and other cities — illustrate our nation's appetite for cruelty and partisan chaos.
We have continued to elect heartless, bigoted leaders who prey on fearful Americans, creating untold problems and misery, either out of spite or for selfish, perceived gain.
The vast majority of Americans immediately want the so-called DACA program implemented. A recent Gallup poll shows that 70% of Americans believe immigration is a

"good thing" for the nation. Two thirds of those polled want at least a sustained or increased number of immigrants allowed in.
The New Colossus, the epic poem written for and emblazoned on the Statue of Liberty, has made famous the words, "give us your tired, your poor " because those words resonate not only on the principles of the nation itself, but on those who immigrate here as well.
While people like former president Donald Trump infamously, and racistly, slur immigrants, the truth is that those motivated to come here primarily come for jobs.
Ask nearly any business that legally or illegally hires immigrants, they're a boon to the bottom line. Far more often than not, they're reliable, industrious and dependable employees. Those are qualities most businesses lament as absent in far too many workers born and raised here.
The poor and tired who arrive at the door of the United States have risked their lives, and not just figuratively, for a chance based on hard work and sacrifice.
Trump, as president, and complicit lawmakers, created an untenable quandary at the nation's southern border, first by over-limiting the number of allowed immigrants, as well as creating unworkable policy for those trying to enter.
There is no reason to grant immediate citizenship to everyone who asks. A practical immigration policy offers worker permits, with logical restrictions, and a path toward citizenship. 
Currently, a vast array of businesses languish because they cannot hire workers. A few million immigrant workers, plugged into good-paying and critical jobs, would create a powerful economic boost for the United States, as well as offer benefits to people in the immigrants' home nations.
We benefit by having these immigrants and their families as neighbors and fellow workers. A path to citizenship creates a structure for model citizens.
The fear of immigrants is based primarily on racism and xenophobia, behaviors that are anathema to peace and prosperity.
The United States absolutely must have secure borders, but security comes from a well-regulated immigration system that severely punishes businesses for illegally hiring undocumented immigrants.
It's unreasonable to consider undocumented wealthy celebrities and business officials "guests" of the United States for however long they choose to remain here, while people who are tired or poor are deemed "illegal" and detained in prisons.
It's equally unreasonable to expect border states, and now the City of Denver, to handle a cumbersome flood of refugees alone. This is a problem caused by a failure of federal politicians, and they alone hold the key to solving this.We're a country of laws, and there are legal remedies to America's immigration complexities. The famous Senate Gang of Eight — which included Colorado Democratic Sen. Michael Bennet — and others have created a bevy of comprehensive reforms to address every real and perceived problem.
Poll after poll reveals Americans want something very different than their elected representatives give them.
Opening our country to those in the world driven from their homes or simply attracted to America's beacon of hope, freedom and opportunity is what creates the vibrancy and richness that is the foundation of American mettle. We are what we are because of our assimilation of the "tired and poor" struggling immigrants who come here, not in spite of it.
We must immediately demand far more than Congress continues to offer.