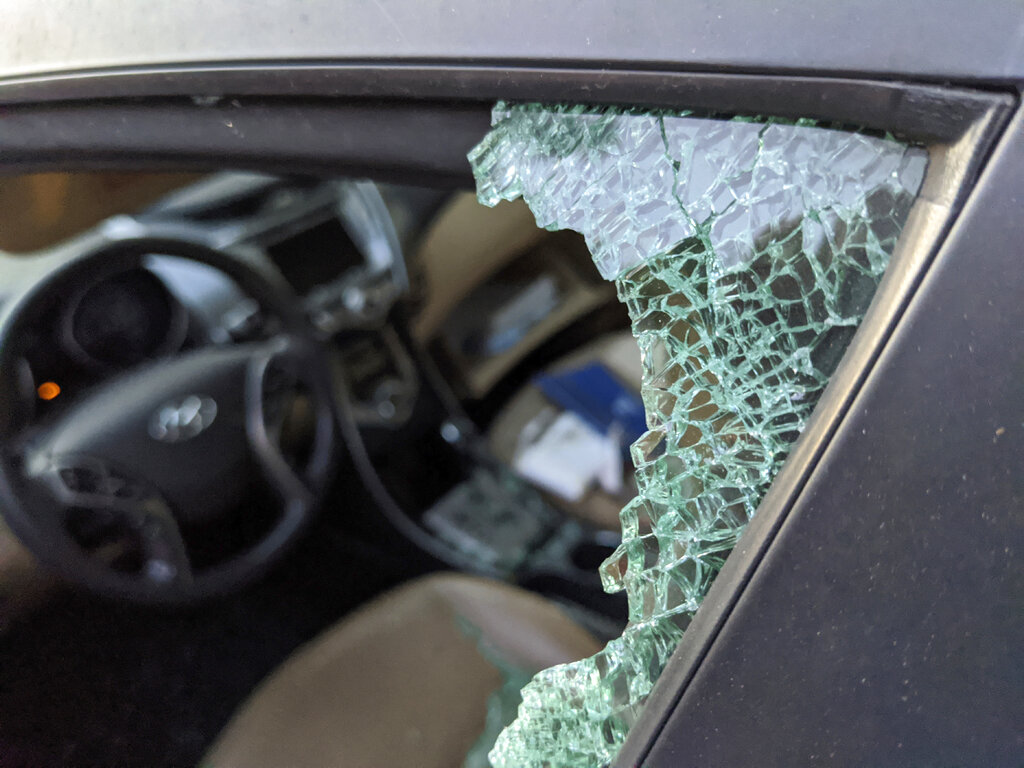 We all know how Colorado, California, Oregon, Oklahoma and Texas differ.
Oklahoma and Texas have become infamous as far-right bastions of conservatism. Governors and Republican-held legislatures there live and breathe "tough on crime" rhetoric and lawmaking.
Political leaders in Colorado, California and Oregon, seen as largely progressive states, question whether "tough on crime" is actually just tough on taxpayers and minorities and not much else.
But the most curious link among these states is that they all suffer the highest car-theft rates in the nation.
Lots of experts are trying to figure out why car theft has suddenly become a national obsession, with the Aurora metroplex second from the top in cities across the country.

The Aurora-Denver area reports an astounding 965 car thefts per 100,000 residents, according to a National Insurance Crime Bureau report. Only Bakersfield, Calif., reports more car thefts per capita.
While sociologists and criminologists continue to study the phenomenon, it looks like the COVID-19 pandemic is largely to blame as inspiration for the national plague of larceny.
A plethora of parked cars, while everyone went nowhere for months, made for easy picking for car thieves. And police and insurance experts say many cars are easily stolen by thieves who know car owners often leave extra car fobs in easy-to-find places, such as under the front seat, in the glove boxes and side pockets. 
It's not just a problem of annoyance here and across the country.
Car and pick-up truck thieves are stealing about 1,000,000 cars a year, wreaking economic and practical havoc on the lives of millions of Americans.
While experts have come to understand more about why this is happening and what the effects are, police and political leaders can't agree on what to do about it.
About a year ago, some Aurora city lawmakers thought they had the answer: Get tough on crime and car thieves.
While the effort generated a great deal of tough-talk rhetoric at city council meetings, on talk radio shows and among trolls on social media, that's pretty much all it created.
In Aurora, lawmakers wanted to push for conflicting changes. They wanted city courts, rather than district courts, to handle car thefts. Why, was never clear. City legislators don't run criminal trials. Judges do.
There was talk about ensuring that anyone convicted of any kind of car theft gets at least one month in jail.
City lawmakers like Dustin Zvonek and Danielle Jurinsky hailed the notion as a way to drive down car thefts because car thieves would be too smart to risk spending a month cooling their heels in the county clink just to steal the 4-Runner parked on the street with an extra key fob inside the glove box.
Actually, most car thieves, and others, are smart enough to know that Aurora's city court can't take felony cases, and any car valued at more than $2,000 is already a felony.
Whatever the scheme, car thefts continue to rage in Aurora and across the metro area.
Now, Democrats have caught get-tough-on-car-theft fever.
Both sides of the aisle and Democratic Gov. Jared Polis are insisting that all car thefts be considered felonies, regardless of what the car is worth. And some Democrats say they like the idea of mandatory jail time for all convicted car thieves.
OK.
You don't have to look any further than Oklahoma to see how that mandatory felony measure doesn't do anything to discourage car thieves.
None of this means that legislators, state and local, police and prosecutors shouldn't do something to stop the plague of car thefts. Just do something that actually makes a difference.
Since the problem is national, Congress should step in to provide research for anti-theft technology or procedures, such as digital license plates that either quit working or actually say "STOLEN" when the car is reported that way.
Some conservative local and state legislators have increasingly moved away from solid science in governing. It's being increasingly replaced with unproven and often inaccurate assumptions based on sound bites rather than deep data dives. Pseudo-science is not science, even if it sounds like it.
These "lock-em-up" pitches are great fodder for TV newscasts, but quickly wither under closer scrutiny. It would be tragic for more politicians to follow their lead.
The problem is so serious and so pervasive that legislators are right, they need to do something. But they need to do something that works.