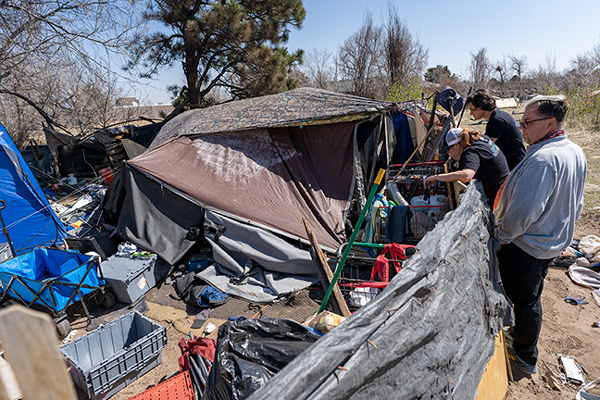 The best scenario Aurora faces as its new-and-improved homeless camping ban rolls out is that not too many people will be maimed or killed.
Even indifferent Aurora residents with homes can only hope that as the nascent Aurora camping ban gains momentum, if it ever does, that displaced campers don't find new places to live covertly in nearby alleys, bike paths and parking lots.
That's absolutely what's going to happen.
Decade after decade, in city after city, the proof is undeniable that "banning" homeless campers has not, does not and will not move compelling numbers of drug addicts into treatment nor homeless people into places of their own. It only shuffles them around.
There is no credible proof otherwise. None.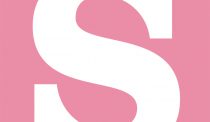 Despite this consistent advice from experts in this city, in this region and from across the nation, a razor-thin majority of city council members insist on moving ahead with a ban that at best will do nothing and most likely will result in people being injured and killed.
The reason so many homeless people camp together and in prominent places is so they do not die. The reason why it's so prominent is because there is a crisis of so many homeless people forced to live in tents, or die from exposure.
Homeless people are frequently victims of robbery, muggings, assaults, rape and murder. They frequently suffer from myriad physical and mental maladies. Many of them are drug and alcohol addicts.
As humans have known for eons, however, there is safety in numbers.
"The reason why people want to be in public sleeping together is it's safe," Tony Robinson, a researcher and associate professor of political science at CU Denver told The Sentinel in a story this week by reporter Max Levy. "If you allow people to be harassed and raped and murdered in the shadows, you can pretend you don't have a problem. That's what it sounds like Aurora is planning to do."
It's happened in Denver and across the country, and it will happen here.
Despite that, Aurora is preparing to push ahead with its ill-advised ban, but it's certainly not prepared.
For weeks, The Sentinel has pressed the city for details about how the ban will be implemented, information city lawmakers should have considered before they created a new law.
While the ban makes clear that someone, most likely police, will hand out notices to homeless campers to vacate within 72 hours, the most important details are still a mystery.
Critical details are missing, such as:
• Who decides which, among dozens of large and even more small encampments, gets the boot first and in what order? Using what criteria?
• Who among the reluctant police rank and file is burdened with notifying people who have nothing that they have to move on or face arrest, jail and fines? Special units among the already short-staffed police? Shift district cops? Many of these encampments are vacant during daylight as residents work, forage for food or drugs or just look for respite from their perilous, bleak lives? Do police just tape eviction notices to tents? Coolers? Roll up at 2 a.m. with large squads?
• Who decides what the "official" shelter space count is, which is what permits police to roust homeless campers. There must be shelter space available to invoke eviction, according to the new law. It's unclear what even constitutes shelter space, whether it's a designated place to pitch a tent, a chalk outline in a parking lot for sleeping bag or a tiny home miles from where campers are when they're evicted. Will those evicted have reservations? How long do they have to show up, and will others be turned away while a space is held?
• If there are only three shelter spaces officially available, can the police evict a camp with seven residents, or can four stay? Who gets the boot and who decides?
• What will the city and police do if they evict a handful of campers from a city parking lot on one side of Colfax and they walk across the street and set up camp on the other side of Colfax? Does the process start all over? How far do campers have to move to "comply" with the eviction law? To the other side of a park? A few hundred feet down a bike trail? A mile? If someone is ousted from an I-225 underpass and someone new moves in that same day, where will the new residents be on the list of encampments scheduled for "sweeping," or does the process start over?
• How will the city track what happens to homeless people they chase off, including how many take advantage of shelter space, and how many don't?
The Sentinel isn't the only one anxious for answers. Rest assured there are hundreds of homeless campers in the city eager to find out how to live with and get around Aurora's ban to nowhere.
The city absolutely cannot condone people camping along highways and in public parks — for everyone's safety. Instead, Aurora must recognize this as the humanitarian crisis it is. We have an obligation as a society to offer people at the very least a safe, protected, hygienic place to live and help to find permanent homes, health and employment.
Aurora's so-called camping ban is the antithesis of a wise, logical and compassionate solution to a growing national crisis.
Because endless experts have made that perfectly clear, it makes the persistence of those who back this ill-conceived scourge as vulgar and cruel as the ban itself.
"I understand why people would want a camping ban. I like my city, and I want it to look pretty. But this is a human rights issue," Scott Harpin, associate professor of nursing at Anschutz who has worked with homeless populations for about 25 years, told reporter Max Levy of The Sentinel. "It just moves people around. It doesn't help solve the issue in any way."
It's not too late to suspend this ill-conceived measure and work to get it right for everyone in the community, including those who live here without a home.