Aurora has become a large and complex city, boasting a growing list of achievements and triumphs — as well as a catalog of serious challenges.
We recommend voters choose Omar Montgomery, Leanne Wheeler, Angela Lawson, Alison Coombs, Juan Marcano and Bryan Lindstrom to help build on successes and overcome Aurora's obstacles.
With few exceptions, the slate of incumbents and challengers are all arguably the smartest, apt and most dedicated field of council candidates voters here have ever seen. There are strong arguments for almost everyone running for a seat on city council. It speaks to the community Aurora has become.
The quality of life in Aurora is no accident. It's the result of decades of responsible city management and planning. Aurora has become the community it is because of inclusiveness, dedicated police and firefighters, foresight and strategic water and growth planning.
In many ways, the city is in an enviable position. 
But Aurora faces a growing list of serious and also critical problems. Almost all of the candidates are equally capable of ensuring that city government serve its ward and at-large residents as best possible. Sentinel Colorado recommendations are based on who best among candidates will address the city's tenacious quandaries.
Chief among those challenges are inside the Aurora Police Department. For decades, the APD has been a model of integrity, ingenuity and effectiveness. It still is. With almost 700 sworn members, this large department is composed almost entirely of top-notch officers.
Despite that, police have killed or maimed an alarming number of people they've come in contact with the last few years, most of them minorities. These deaths undeniably create varying degrees of fear for nearly every person of color that comes in contact with an Aurora police officer. Another officer-involved shooting occurred just last week, which days later, the community still knows nearly nothing about.
Aurora has a problem that could signal needed changes inside the department, but it's unclear whether that's the case. It's ambiguous why so many people die at the hands of Aurora police because of how the department handles informing the public and how it reviews such incidents.
Aurora wrongly withholds from the public far too much, for far too long in these incidents. That breeds confusion and mistrust. That's compounded by secret internal police investigations and no independent review. It's an untenable situation that undermines the police department's hard-earned credibility, and it prevents the city from finding answers to this recurring tragic and critical problem.
Similarly, Aurora has a serious gun violence problem. It's hardly alone, the region, and the nation, suffer from the threat and fear of gun violence perpetrated against individuals, and during mass shootings.
Tragically, this city is still somewhat defined by the 2012 Aurora theater shooting. This city is where local lawmakers have since done nothing to prevent another mass shooting.
Despite what some candidates say, the problem can and must be addressed locally, regionally and nationally. Creating smart and effective gun laws and regulations will be part of reducing the problem. Being in front of how Aurora will use Colorado's new "red flag" gun law can only reduce the likelihood of more gun violence.
Finally, Aurora, and all municipalities now have the formidable responsibility of oversight in regulating the oil and gas industry in Aurora. It's a daunting task that the city has already stumbled with. Aurora has recently signed large and long-term contracts without fully understanding the implications and effects of doing so. New state regulations focusing on safety are still being developed. 
While most of the candidates have demonstrated their allegiance and ability to be prudent budget makers and city managers, they have illustrated sharp contrasts among themselves on these and other important issues.
Aurora voters are in the enviable position of making almost no bad choices, and only better ones. Here's what we suggest:
Aurora Mayor: Omar Montgomery.
The city's mayor's job is an odd one. The Aurora mayor works full time, essentially at whatever she or he chooses to do. The mayor has no role as an administrator or handling day-to-day functions of the city. Not only does the mayor have no special powers or responsibilities, the mayor doesn't even get to vote on legislation. 
The mayor runs the city council meetings, following the city's laws and rules, and fills the days as he or she sees fit.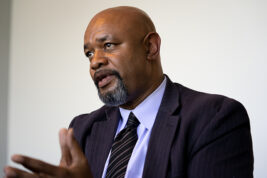 It means that their allegiance to political agendas aren't nearly as critical to voters as it is for members of council, who actually make legislative decisions. 
But there's no doubt that the mayor is the public face of Aurora, and her or his comments on Aurora issues have a huge impact on public perception and opinion.
All of the candidates would be capable of speaking for the city's consensus on issues, even if they don't share that opinion. Some candidates have been criticized for being too partisan or polarizing.
We disagree. Former Congressman Mike Coffman has been unfairly pegged as a knee-jerk partisan, which he is not. Coffman has long been a moderate conservative on most issues, including the state's defective Taxpayer Bill of Rights. He has become an important champion for many Aurora minority groups. He has long been a skilled negotiator and rightfully touts his experience navigating bi-partisan legislation in the most partisan environment in the nation: Congress.
While the next mayor probably won't vote on gun control and independent police review bills, Aurora needs a mayor to champion those causes and negotiate their reality with police and gun lobbies. That's not Coffman, that's Omar Montgomery.
Montgomery tells a compelling personal story of having grown up in Los Angeles with gun violence there, which increasingly is becoming like gun violence in Aurora. He makes a strong case for common sense gun-control measures such as mandatory gun locks and limiting assault weapons to whatever degree the city is able. But Montgomery also admits that he, too, owns a gun for self protection.
As a prominent member representing the black community, as a leader of the NAACP, Montgomery has long been at the forefront of shining a public light on the plight of blacks and other people of color afraid of their own police department. Montgomery is unequivocal in his determination to ensure there is a truly independent entity that gathers and disperses information and reviews controversial and especially deadly police incidents.
While Coffman, former Councilman Ryan Frazier and current Councilwoman Marsha Berzins offer more conservative voices to the mix, Montgomery would serve as a clear and effective voice not only for Aurora, but for the direction this city must pursue.
Council at-large: Lawson, Wheeler
All Aurora voters have many good options for choosing two at-large city council candidates. The level of education and experience among these candidates is noteworthy, clearly a reflection of the community and its interest in city issues and change.
Martha Lugo, a doctoral candidate in organizational development and a veteran probation officer, is a strong voice for ensuring the rights of all residents and especially those underserved or ignored.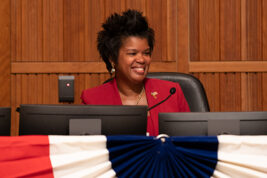 Thomas Mayes is an iconic member of the region's religious and activist community. He's a savvy advocate for people and communities run over by good or bad government intentions and those without a paid or obvious voice in the community.
Longtime resident Curtis Gardner is a home-grown conservative choice for the city council. An executive vice president at Aurora Federal Credit Union, he brings a fiscally pragmatic approach to city government. His conservative views, however, also roll out in policies such as gun control and an independent police review board, which he opposes.
Current Councilman Johnny Watson was appointed to his at-large seat after the death of Mayor Steve Hogan last year. His voting record is inconsistent and sometimes illogical. While his interest in city government is genuine, he is unable to move any needed policy forward and has been an inexplicable impediment to issues such as ensuring local firefighters be apprised of pathogens in communities they rush into during emergencies.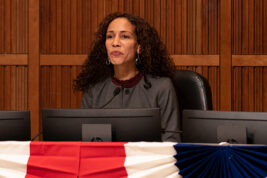 Air Force veteran Leanne Wheeler is a bold and dynamic leader and a top choice for Aurora voters. Now a consultant, she worked for Raytheon in the technology sector after leaving the Air Force. Wheeler's astute, articulate and confident approach to solving city problems will serve all of Aurora and the city council well.
Likewise. Council member Angela Lawson has proven during her first term to be a thoughtful, pragmatic lawmaker who has come to focus on accountability, ethics and transparency in city government. An employee of the Colorado Secretary of State's office focusing on election lobbying, she has carved out a reputation for ensuring the city and those who encounter the city council answer hard questions. Lawson will be an important part of the next city council.
Council Ward 4: Juan Marcano
Now finishing his first term, incumbent Charlie Richardson has polished his reputation for being the council gadfly. He was city attorney here for more than 20 years and is intimately familiar with every aspect of the city government, While he's proven to be a valuable champion for issues affecting his ward, he often finds himself on the position of empowering police rank-and file rather than scrutinizing them. He's the city council wild card on a host of issues.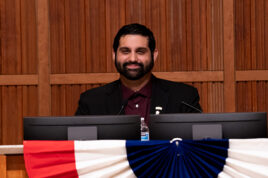 Richardson can't be counted on to push past systems that consistently deliver what needs to be fixed or changed in Aurora. Rather than impose a truly independent police review system, Richardson says the civil service commission offers reasonable accountability on police issues. This is the same civil service commission that last year reinstated an officer fired for making blatantly racist comments. The officer was forced back onto the department over the public objections of the police chief.
Richardson has also made clear he sees gun control issues belonging to state and federal government.
Juan Marcano disagrees. He's a design engineer and activist for progressive issues in the city. He has the same allegiance to issues affecting his council ward, but he sees police accountability as a priority that only an autonomous review system can effectively provide. On gun control, he offers sensible, moderate suggestions about how to reduce gun violence, including mandatory gun locks and a holistic approach that would include local schools.
Where Richardson offers a libertarian streak in legislating, Marcano offers a strong progressive philosophy that will net voters a more accountable city.
Council Ward 5: Alison Coombs
This race would be an easy choice for voters even if incumbent Bob Roth hadn't effectively disqualified himself with a flagrant and unrepentant ethics problem.
Roth is the principal of his commercial construction consultant business, Roth Collaborative Resources. The Sentinel has taken Roth to task on more than one occasion for openly using his position on city council and high-profile government boards as a selling point to prospective customers. He makes clear on his consultant business website that he is eager to use his influence and government connections to promote the business interests of his customers.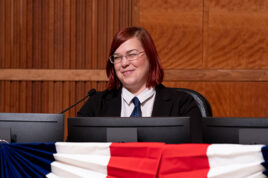 "I have served in a number of civic capacities for over a decade, as an elected official and as a leader on numerous high profile boards and commissions. I have the ability to affect change at the local, state and even federal level. Uniquely poised to work with your team to open doors for new opportunities, I look forward to hear how I can be of service."
He's dismissed criticism of the ploy, drawing a shadow over his office, the city council and anyone he helps to acquire government building contracts.
Challenger Alison Coombs has made it clear she hopes to represent only the interests of her ward constituents and not her own business goals.
She uniquely wants to change the focus of offering incentives given to large businesses to instead offering them to small ones in Aurora. Coombs brings a solid passion for police oversight to the table. She's focused much of her campaign on increasing the transparency and accountability of the city's government, and especially police.
Roth has dismissed the need for an independent police review process saying it already exists. He refers to the city's "Independent Review Board," which is run by the police chief and his appointees, many of whom are on the police force.
Coombs recommends the opposite.
"It is important that people reviewing controversies not have conflicts of interest or the appearance of conflicts of interest," Coombs said in written response to Sentinel campaign questions.
Her push for accountability and insistence on changes that benefit Aurora's working families will be an important addition to the city council.
Council Ward 6: Bryan Lindstrom
While incumbent Councilmember Francoise Bergan has proven herself to be a hard working public servant, she finds herself too often working hard to undermine needed changes in her ward and across the city. 
Bergan has made clear she will not support efforts to create some form of independent review of controversial police shootings and interactions with public, Like Councilmember Bob Roth, she says such a mechanism currently exists.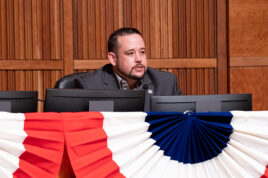 "The city does have an Independent Review Board (IRB)," she said in a written response to questions from the Sentinel. The committee she refers to is run by the city and the Aurora police chief. It's composed chiefly of police officials.
"I think it's important that there are internal affairs personnel trained in conducting investigations to allow for a fair and just outcome on disciplinary cases," Bergan said. "More serious cases, such as a shooting, are conducted by the District Attorney's office."
Since it's primarily police that provide much of the information to district attorneys who review these shootings, there is little sense of true independent review. 
Bergan is among members of members of the council wrong about what the IRB and district attorney provides. She and others are unappreciative of a growing number of Aurora residents, especially those of color, who insist that someone from outside the city make determinations about a growing number of people killed by Aurora Police.
Similarly, Bergan suggests that no further gun control legislation is needed, nor would it help reduce gun violence in Aurora. She does say boosting a focus on mental health could be effective.
"Possibly re-evaluating the use of psychotropic drugs in younger people, as this has been a common denominator in certain cases," Bergan wrote to the Sentinel.
She refers to debunked right-wing conspiracy theory blog chatter linking mass shooters to the use of certain antidepressants. Such pseudoscience is a poor basis for making public policy.
Aurora Public Schools social studies teacher Bryan Lindstrom is a better choice for Ward 6 voters. 
Lindstrom sees the effect of city council in the trenches of a high-school classroom. He clearly understands the need for a truly independent oversight system of police and the need to create gun legislation on a local level that can help reduce teen suicide and senseless gun violence.
While Lindstrom strikes a too-strident tone about how Aurora should permit gas and oil operations, his demeanor suggests experience in the trenches of city council will help him look for more pragmatic solutions to oil-and-gas development and growing list of hard-to-solve city problems. 
Both candidates offer sincere and selfless goals in serving on the city council, but Lindstrom's views align with the community he would represent.