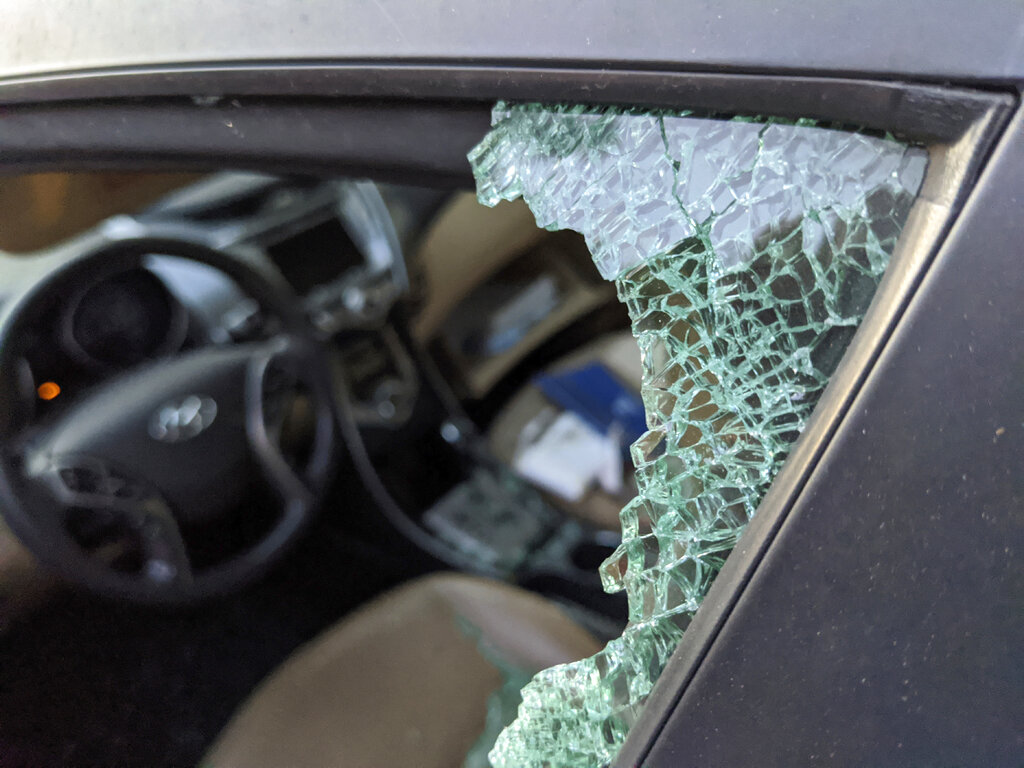 It's good news that at least some lawmakers say they're keenly interested in addressing rampant car thefts in Aurora and the metro area.
The bad news for future car-theft victims is that at least one local proposal will do little or nothing to solve the problem. 
Aurora Councilperson Dustin Zvonek has been peddling a plan among Colorado media for the past week that he says will actually reduce the astonishing number of car thefts in the city.
For the past few years, Colorado has regrettably been on or near the top of the list of statewide car thefts per capita, and the Aurora-Denver metro area is among the worst metroplexes in the nation.
Aurora and Colorado are not alone in facing huge hikes in all kinds of criminal offenses, and this metroplex is like many others experiencing huge increases in stolen cars.

While there's some disagreement, numerous crime, insurance and sociology experts point to the massive disruption, economic and sociological damage caused by the pandemic as the chief reason for increases in car thefts and other crime.
A 2021 report by the National Insurance Crime Bureau said that, besides socio-economic changes, car-owner "complacency" is the other major factor. People leaving keys and keyless fobs in cars, locked and unlocked, are easy and inviting targets for professional and amateur thieves.
Zvonek and a handful of other Republicans say the problem is lax car theft laws.
He's proposing a city law that would mandate at least two months of jail time for those convicted of misdemeanor car theft. 
Set aside the long proven and re-proven fact that the threat of jail and even prison sentences do not deter crime in any meaningful way, despite many lawmakers' passionate wish that it were so.
Right now, Louisville, Tulsa, Salt Lake City, Kansas City and Chattanooga — all in "tough-on-crime" states — also suffer as top car-theft havens.
Neither history nor science, however, back up any of the "lock 'em up" hopeful malarkey.
Interim Aurora Police Chief Dan Oates is adding to this well-worn myth by insisting that in his previous tenure as Aurora police chief, he not only actuated, with an "understanding," tougher car-theft penalties as chief in 2005, but that it actually reduced the rate of car thefts in Aurora.
Most importantly, neither Oates nor any police official in Aurora has the power to affect the justice departments of the city or the state. Police, by design, are separate from prosecutors and courts.
While Oates is correct in that during his tenure car thefts, and all crimes, did indeed subside during those years, they fell at the same rate in Denver, across the metro area, across the state and across the nation.
It's doubtful anything Oates or anyone in Aurora did had such national consequences.
Some Aurora leaders are increasingly moving away from solid science and replacing it with unproven and often inaccurate assumptions, often against better advice from professional city staffers.
It's a common error for amateurs and politicians to conflate correlation with causation.
A community of conservative city and state legislators, and some police, insist that a national and statewide trend toward reducing jail time for less serious offenses, and reducing bail for poor people not yet adjudicated, are the cause of increased crime, and in this case car thefts.
There's no credible proof behind their assumption, and states "tough on crime," also in the thick of crime and violence hikes, belie the fable. Wishing something were so and acting on it is the worst kind of public policy and political maneuvering.
But just as importantly, even if it were true that threatening 60 days in jail for stealing a car in Aurora actually made a potential thief change his or her mind or change the city he or she stole a car in, Zvonek's bill would do next to nothing.
This bill, and all Aurora law, can only address misdemeanor offenses heard in city courts. Relatively recently changed state law makes nearly all car thefts, by their nature, felony offenses. That's even before a bevy of aggravating additions to rare misdemeanor accusations increase the severity of the crime, such as keeping the stolen car longer than 24 hours or causing more than $500 in damage to the stolen car. That's an easy bar to meet just by trying to jam a screwdriver into the steering column or breaking a single car window.
All felony cases must be bound over to district courts, outside of the city's reach.
And even if there were enough misdemeanor car-theft cases to offer up to local courts, despite repeated inquiries by The Sentinel, it appears neither city police, courts nor Zvonek know how many misdemeanor car theft suspects are actually charged or convicted in the city.
This is alarmingly similar to recent proposals to end homeless camps by banning homeless camping, a failed tactic in Denver and across the nation, and erroneous state legislator insistence that increasing criminal penalties for fentanyl use will reduce fentanyl use.
These pitches are great fodder for TV newscasts but quickly wither under closer scrutiny and especially in light of recent and current history showing that not Aurora, nor anywhere, can just wish its way to being a safer community.
Zvonek's time, and that of the city council, would be better spent working with real experts and other metro governments to find credible ways to address this and other problems, and leave the performance politics in Washington.