Despite the horrific recent history of Aurora police, making it seem that they're adroit only at doing all the wrong things, there's strong progress  being made in turning around the department, and its reputation.
This week, city officials were briefed on a comprehensive, independent analysis of the department. Police department consultants 21CP Solutions conducted the investigation into the structure of APD's bureaucracy and how so many unnerving incidents of police brutality, racism and incompetence among officers has played out over the past several years.
Just as recent highlights, Aurora police have garnered unwelcome, international fame after a police officer was so drunk he passed out behind the wheel of his squad car, and then stayed on the job. The world saw video images of Aurora police officers forcing several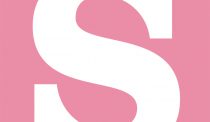 young black women and girls face down on hot asphalt, hands behind their backs, in what turned out to be a wrongful stolen-car stop. Other officers became infamous for making light of the gruesome death of Elijah McClain at the hands of police and rescuers responsible for his death. Three officers took selfies while mocking the chokehold used by another officer, which may have contributed to McClain's death. And just last month, APD again made international news when an officer pistol-whipped an unarmed young Black man and strangled him during an arrest while another officer watched the cop brutalize the victim.
Much of what the 160-page report found reflects what's long been known from data or from the department's behavior.
Without doubt, Aurora police use brute force against people of color during interactions more than they do when encountering White people.
The report underscored the already clear fact that the convoluted and antiquated bureaucracy governing how police are hired, disciplined, promoted and fired serves no one — not police, not the community nor police administrators.
What has long been alluded to by police and city administrators, now appears to be fact.  A small number of the department's approximately 700 officers and employees are responsible for the bulk of complaints about racism, brutality and incompetence.
The report found that 35 officers accounted for an astounding 40% of police misconduct cases during the past few years. Similarly, 27 officers were cited for a whopping 466 use-of-force allegations just last year.
Repeated comments by Police Chief Vanessa Wilson and others — that the vast majority of Aurora police serve as competent, fair and trustworthy cops — gets a boost from the report. It doesn't mean that rooting out a minority of cops ill-fitted for the job solves the department's problems. It does mean that structural changes to the Aurora Police Department will get an immediate push toward restoring confidence in APD.
Aurora has already implemented a host of reforms, some underscored or prompted by recent statewide police reform laws. Proof of progress there came during the recent police brutality debacle. The APD officer accused of not intervening while another officer clearly brutalized a man was fired and charged for her passive complicity. Wilson has consistently made clear the department's intolerance for brutality, and she's acted on that consistently.
But as Aurora navigates a nearly overwhelming amount of large and small changes, failure will be assured without certain foundational changes.
• Aurora must create a truly independent system of oversight. Anything less undermines progress already made.
• The city must allow for greatly increased transparency in department workings, especially when officers are accused of misconduct.
• Aurora Police must not only expand training among new and existing officers, it must offer proof to the community that retrained officers are competent in key issues, such as ways to safely de-escalate situations, safely make arrests and be cognizant of and appreciative of problems surrounding conscious and unconscious racism.
• Aurora Police changes must provide for transparent accountability for officers accused of wrongdoing and found guilty during investigations.
While this report mirrored past scrutiny of APD, essentially asleep at the wheel of a tortuous department, sullied by rogue cops and misplaced authority, it also offers a way out of the morass.
So far, Wilson and Aurora City Manager Jim Twombly have shown a great deal of insight and temerity needed to keep the critical job of effective police reform on track and avoid the dangerous political ploys created by some police union and city council members. Each change in policy and each time those new policies are upheld move this crucial reform effort forward.
It's clear that as reforms move ahead, the issue of "fairness" to officers will be used as a weapon to scuttle vital reforms. The city cannot back down from the practical and moral reality that those we entrust to uphold the law must be held to a higher standard than any civil employee. They must be willing to undergo scrutiny of everything they do as officers, or they must find another vocation.
This report makes it appear, so far, that the bulk of Aurora's police force is fit for duty and should be lauded and rewarded for their often thankless and dangerous work. Without transparency and accountability, however, they will be nothing more than part of a tragic and broken police department.