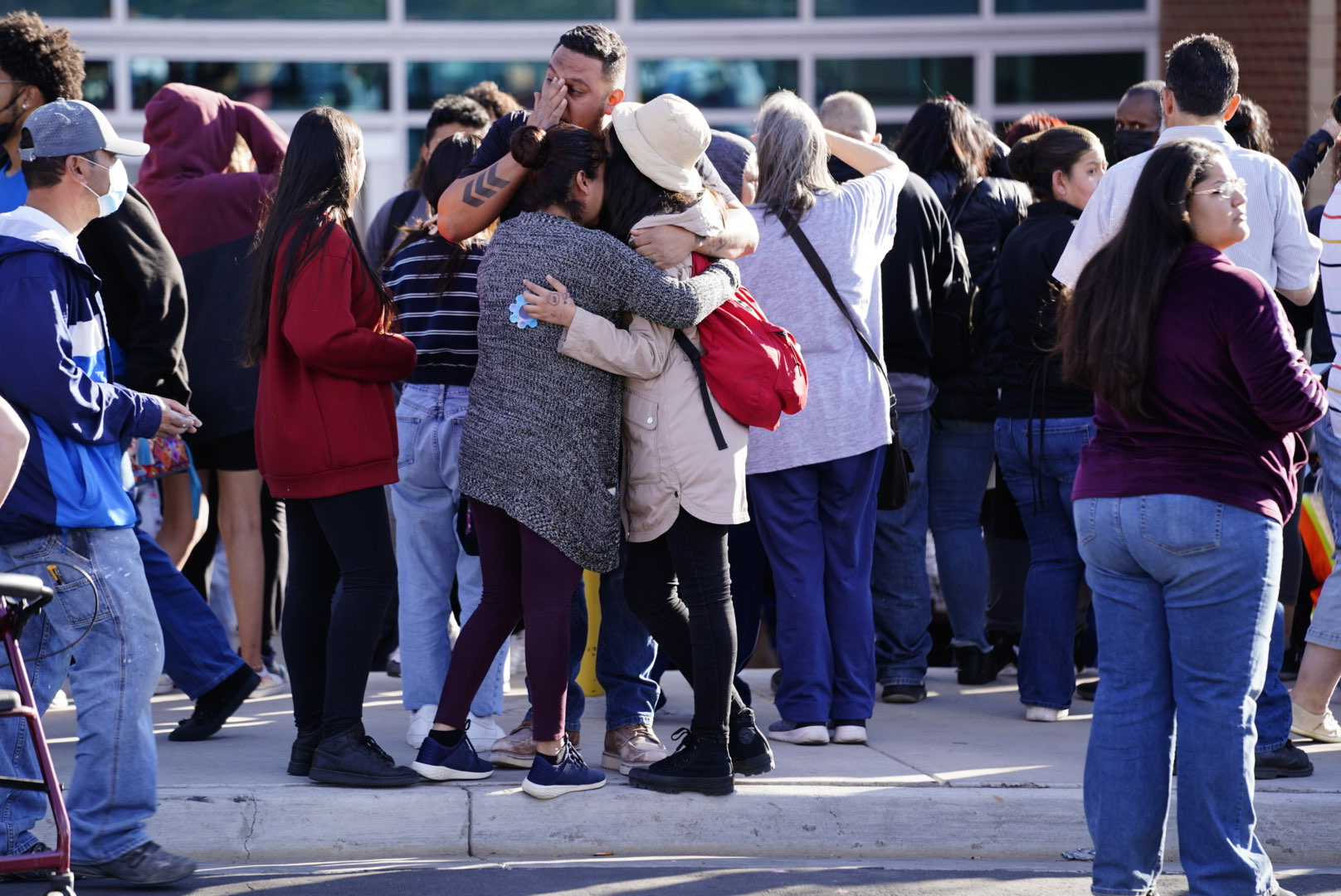 2021 wasn't just tumultuous because of all that happened in Aurora, across Colorado and around the globe. The year was remarkable for what didn't happen but needs to in 2022.
Few will look back at 2021 and not be awestruck that so many momentous things happened in the short span of 12 months.
The government was nearly overthrown by what increasingly appears to have been a deliberate attempt to subvert the 2020 election, overrule the votes of millions of Americans, and install Donald Trump as president.

The nation squandered an opportunity to manage or greatly diminish the death and sickness caused by the pandemic as millions of Americans refused to use a vaccine that has been repeatedly proven to be safe and effective.
After 20 years of deadly and expensive intervention in Afghanistan, the United States bungled a strategic exit from that beleaguered nation, leaving tens of millions of people to starve and suffer at the hands of the Taliban, again.
The year was marked by astounding "natural" calamities across the globe, most of which appear to be the result of unnatural global warming, a threat to our very existence. Despite that, an annual world meeting offered little of substance in the fight against climate change. And in the United States, much of Congress continues to actively fight against a U.S. climate change plan, dismissing the peril to all humanity.
In Colorado and Aurora, focus primarily on the pandemic prevented other cataclysms from being addressed.Regardless of how difficult the pandemic proves to be in 2022, lawmakers in Aurora and residents in the region must be engaged and committed to find solutions to these critical problems.
• On a state level, the push for health-care reform is paramount. Congress has become a lost cause for important changes that, unless they are made, threaten the quality and access of health care for everyone. A virtually unregulated insurance, hospital and provider system has created a race to the bottom to serve these industries but not the public. Without a meaningful move to universal care, our broken health care system will collapse.
• In Aurora, lawmakers must not only address a dangerously damaged police department but a simultaneous plague of gun violence. Police and city lawmakers wisely stepped back from the scandal-plagued police department to assess what created a dysfunctional force. It's a police department that not only accepted but at one time defended a policy of cruel, inexcusable brutality against the public that the force was created to serve. It's time to restructure the department in a way that ensures officers are fair and effective law enforcers. It must operate transparently and be accountable not just to themselves or a politicized city government, but to the public it serves.
A recent move by the city council to hand out $8,000 "retention" bonuses to cops without any understanding of or concern for the complexity of the problem bodes ill for finding real solutions to the reform quagmire in the near future.
Many of the same city council proponents are anxious to drag out past, useless "solutions" to a gun violence crisis in the region. Despite consistent warnings even from police, a bevy of legislators and lawmakers believe cops can substantially prevent the shootings, especially among youth, that plague the community. 
Decades of trial and error have proven they do not. Police respond to shootings. They don't stop them.
State and city lawmakers must explore the causes of rampant gun violence and then act to address it. Otherwise, Aurora will only repeat the past in hiring more cops to respond to more shootings.
• Residents in the city and across Colorado must own their own part of a growing cause of endless problems here, and across the nation: apathy and propaganda. The vast majority of residents shrug off what seems to be an endless supply of bad news. Often feeling unable to effect change, it's become fashionable and acceptable to just ignore it. It's because of that indifference, people like Trump and people like him, a minority of Americans, have held so much sway in the nation. Others are brainwashed by a growing number of sources providing not just junk journalism but outright propaganda. Top among these sources is Fox News and a bevy of local talk-radio shows, filled with outright lies and disinformation, urging people to join dangerous and corrupt ploys to undermine their government and their own wellbeing. For those who can't look away from the propaganda, at least take the time to seek out credible accountable news sources.
There is no doubt that much of 2022 will bring new waves of hardship and adversity. Despite that, residents and lawmakers must address these and other critical issues that, left unsolved or mistreated, will only make for an even worse future for everyone.