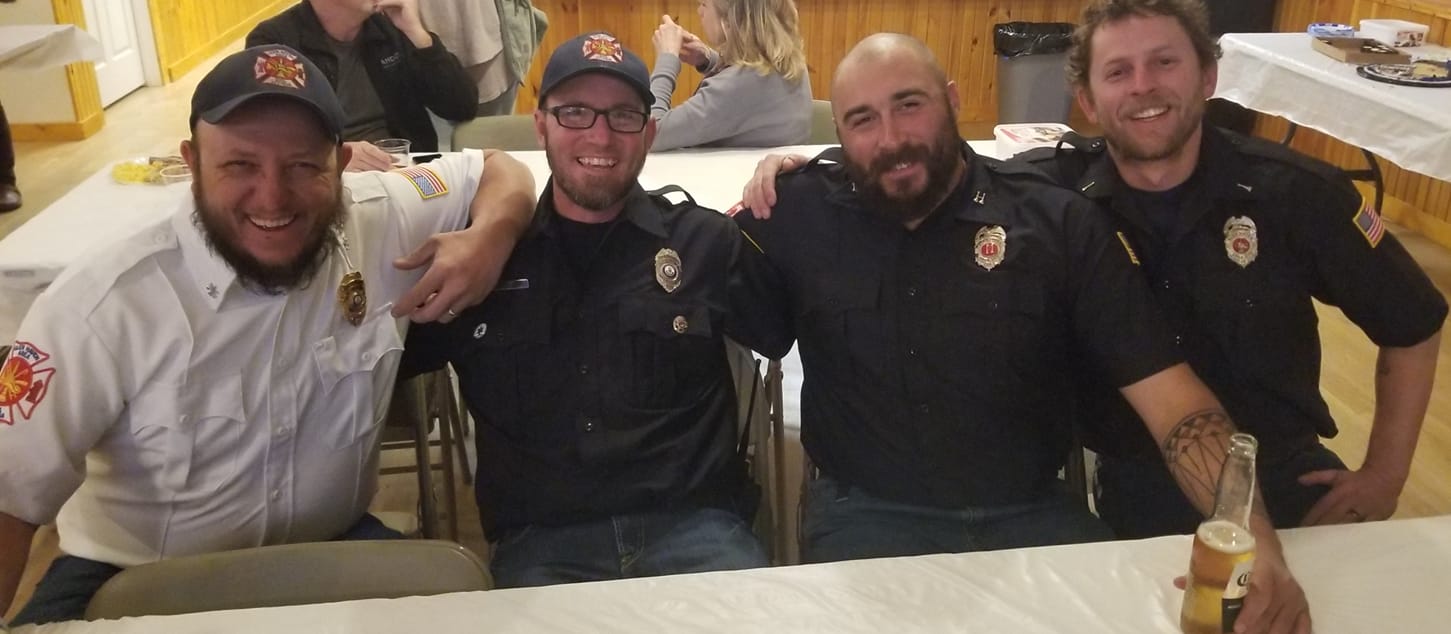 AURORA | Aurora police say they have arrested a man in connection with the weekend shooting of a firefighter who was driving with his family on I-70 in east Aurora.
Jeremy Jacob Rocha, 20, was arrested in Commerce City early Thursday and faces charges of first-degree murder and four counts of attempted first-degree murder, police said.
Police said in a press release that they tied Rocha to the June 18 shooting of Glen Haven Area Volunteer Fire Department Assistant Chief John Jaros after identifying multiple witnesses and vehicles involved, collecting evidence and conducting several interviews.
Rocha's case will be prosecuted by the 17th Judicial District. The release said Rocha's booking photo is being withheld from the public temporarily "due to ongoing investigative steps."
At a press conference Thursday afternoon, police spokesman Matthew Longshore first offered condolences on behalf of the Aurora Police Department and then read a statement by John Jaros' wife, Katie, who was in the car along with their three children when John was shot.
Katie Jaros in her statement thanked police and community members who had supported her after the death of her husband.
"I don't think I'll ever be able to fully express my gratitude," she said. "As I walk through this grieving process with my children, please be praying for us that God would give us peace and, over time, hearts of forgiveness. … I would also like to ask for prayers for the young man who took my husband's life and that he would one day have the opportunity to experience God's love, mercy and forgiveness."
Police commander Rob McGregor said John Jaros was shot after trying to maneuver around cars that had stopped to block the interstate between E-470 and Tower Road for an impromptu street race. McGregor said "several" rounds were fired at the vehicle, and Jaros was struck once.
Lt. Bob Wesner said Rocha is believed to have been the sole shooter and that police don't anticipate charging anyone else in the incident, adding that the other drivers involved were cooperating with police.
"This is one of the most difficult cases that, in my 30-plus years, we've had to work," McGregor said. "And I will tell you that it impacted all of our investigators to the point where they were working very hard to solve this crime and solve it quickly, especially since the event happened on the eve of Father's Day."
McGregor and Wesner both credited the community's cooperation as well as the involvement of Commerce City and Brighton police, Adams County Sheriff's Office, Colorado State Patrol, the Colorado Department of Transportation and the 17th Judicial District for their ability to track down Rocha.
McGregor encouraged anyone encountering street racers to "sit tight and call 911."
"Street racing is not recreational fun; it's staggering, dangerous behavior," McGregor said. "If the community can help us continue to deal with these issues and get information out to the police department, maybe these types of tragedies can be avoided in the future."