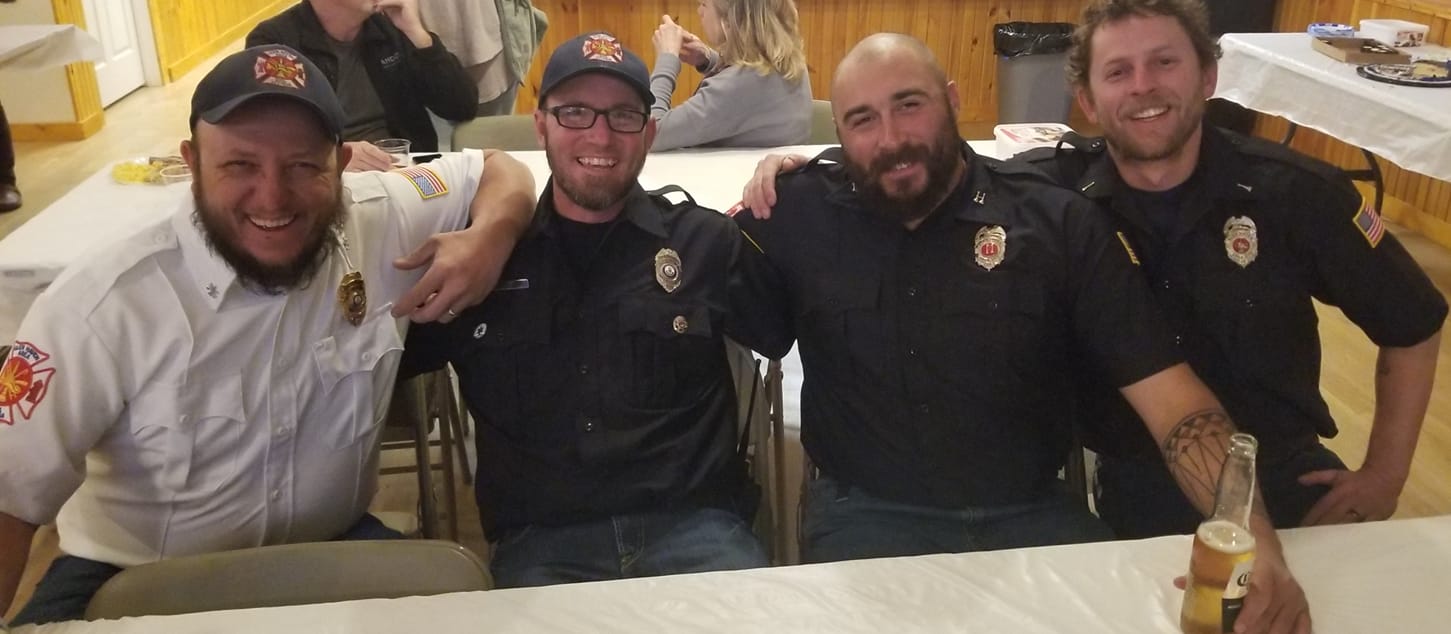 AURORA | Volunteer firefighters in a small community near Estes Park said Glen Haven Area Volunteer Fire Department Assistant Chief John Jaros was the man shot dead Saturday while driving on I-70 through east Aurora.
"Thank you all for your outpouring of support as we mourn the loss of Cowboy, our Assistant Chief," fire department officials said in a Facebook post Tuesday. "He leaves behind a wife and three young children."
Aurora police said Jaros was driving his pick-up truck with his wife and three children and was shot while driving on I-70 near the U.S. 40/East Colfax Avenue exit Saturday evening.
Investigators said the shooting is apparently connected to what police describe as street racers on the interstate.
Jaros wife called dispatchers at about 5:30 p.m. saying her husband had been shot.
"Officers located an adult male in the driver side of the pickup truck suffering from an apparent gunshot wound," Aurora police said in a statement later Saturday. "This male was tragically pronounced deceased."
Jaros apparently was driving when two cars street racing on the interstate drove near him, firing "several" shots into the man's truck and striking him.
His wife and three children, also in the truck, were not injured, police said.
Police did not say how Jaros managed to safely stop the truck on the highway shoulder.
"Preliminary investigation is that there were potential street racers on the highway, a white sedan and a black sedan might be involved," Aurora Police Officer Elizabeth McGregor said in a statement on Sunday. "It appears that (Jaros') Dodge Ram was not involved in the street racing."
It's unclear whether Jaros was purposely shot.
Street racing in Aurora and Denver, especially in the area near the shooting, has been a problem for several months.
Police in both cities say they've dedicated special resources to addressing the problem.
Police said anyone with information cal call Metro Denver Crime Stoppers at 720-913-7867. Tipsters can remain anonymous and still be eligible for an increased reward of up to $10,000, police said.
Jaros' fellow firefighters have set up a fund to benefit his family at the Bank of Estes Park. Donations can be made by mail or in person to The Jaros Family Fund Donation Account.
By mail: The Bank of Estes Park c/o The Jaros Family Fund Account P.O. Box 2390 Estes Park, CO. 80517
Branch locations for in-person donations are in Estes Park, 255 Park Lane; 501 St. Vrain Lane, and in Longmont, 7989 Niwot Road.
Friends have also created a GoFundMe account to benefit Jaros' family at https://gofund.me/a542a533