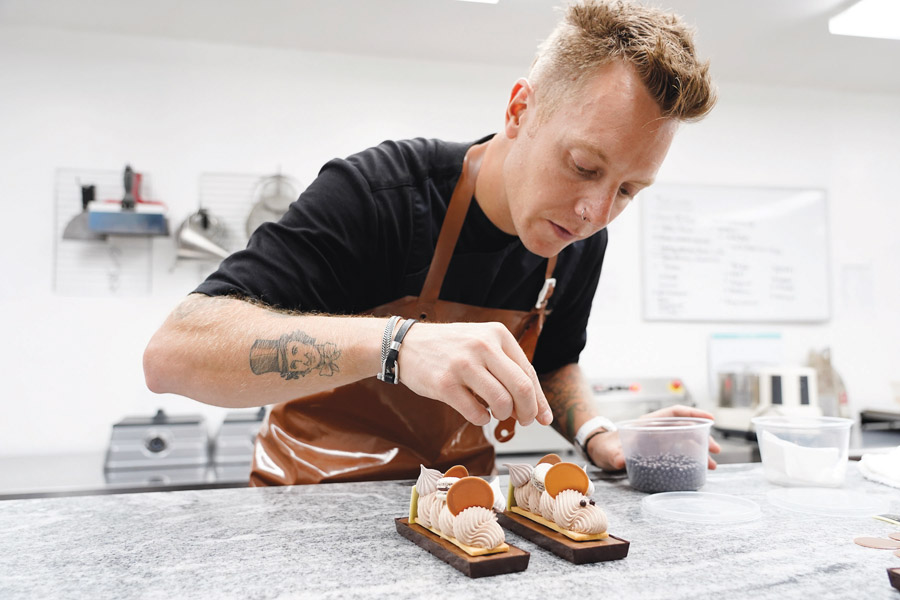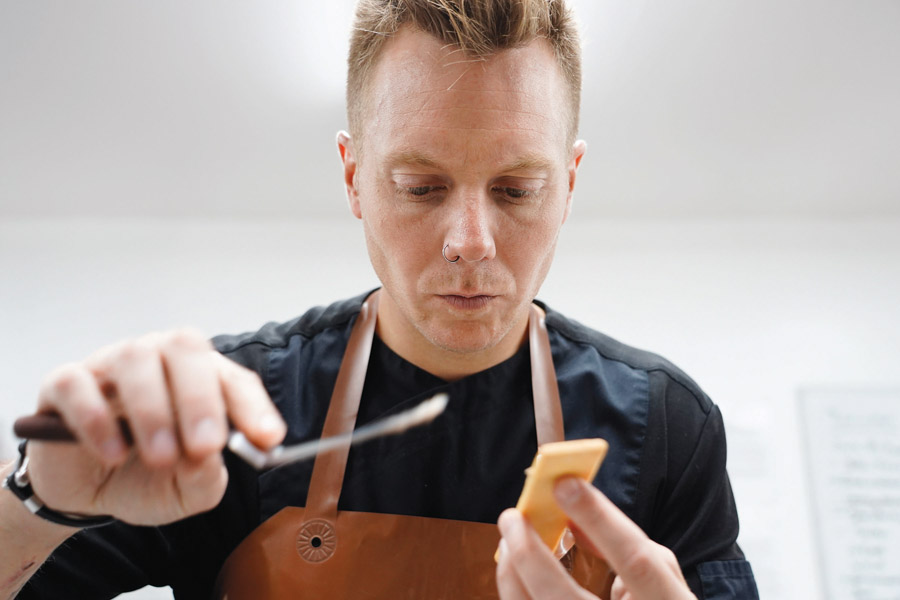 AURORA | The East Colfax corridor is getting a boost of saccharine star power this month thanks to the self-proclaimed "Argentinian Willy Wonka of Aurora."
Chef Gonzo Jimenez arrived in homes across the globe on Aug. 11 via the premiere of the Netflix series "Bake Squad," which features a crack team of bakers who churn out eye-popping culinary works for various clients.
Jimenez, a co-owner of Aurora's Miette Et Chocolat, was recruited by producers and famed chef Christina Tosi of New York City's Milk Bar to be the show's resident chocolate czar — a niche he's been carving for himself since moving to Colorado for a job at Boulder's St. Julien Hotel and Spa a dozen years ago.
"I can guarantee you that there's nobody else in Colorado who does what we do with chocolate," he said of his company's two Aurora locations.
Originally from Salta, Argentina, Jimenez and his business partner Chef David Lewis ditched careers as pastry chefs at high-end hotels to set up shop in the city when Stanley Marketplace opened to the public nearly five years ago.
Jimenez recalled his initial skepticism toward the project on Dallas Street when developer Mark Shaker gave him a FaceTime tour of the long-derelict ejector seat factory when it was still under construction.
"I was like, 'This is a freaking warehouse, how is this going to work?'" he recalled with a chuckle.
But success came quickly to Miette's some 960-square-foot pad in Stanley, prompting Jimenez and Lewis to upsize to their 3,000-square-foot Colfax facility — which has since morphed into a dual chocolate art gallery — to increase their wholesale capacity after just four months.
"That little space just cranks all day long," Jimenez said of the shop's Stanley haunt.
While the Agrentinian baker spends most of his time at the production facility just a few blocks south of Stanley these days, he said his occasional jaunts around the marketplace have become peppered with fingerprinting and requests for selfies since his television debut earlier this month. The program has already catapulted into the "Top 10" of Netflix's currently most watched shows.
Jimenez said he appreciates that the show emits a more family-focused character and steers away from the competitiveness often found in culinary reality shows.
"That's the beauty of it," he said.
The first installment of the series features Jimenez crafting a nearly 100-pound chocolate dragon egg filled with gobs of additional aromatic treats for a mother of six throwing a birthday party for her son.
The series came to life over a 35-day span of filming in Los Angeles last fall, when COVID-19 was again slamming into Southern California, Jimenez said. He recalled the whirlwind of opulence and hyper-frequent testing for the cast and extensive crew.
"It was ridiculous," he said of his month living in a luxury hotel with the perks of an onscreen celebrity. "They treated all of us like we were Madonna."
He said he's enjoyed being back in Colorado where the pace of life better suits his ethos.
"There were like $500 shirts out there," he said of his time in L.A. "But I won't spend $20 on an H&M shirt usually. I like running in the mountains and getting dirty. It was hard trying to explain that to people."
For the time being, Jimenez is keeping an eye on the show's popularity and waiting to hear whether the producers believe the network's mystical algorithms warrant another season. Currently, he's back to his daily, chocolate-based tinkering, driving his Chevy Express camper van around his north Aurora home and perpetually training for his latest ultra marathon with his wife — he's slated to run the Bear Chase 100-kilometer race in Lakewood late next month.
He said he often combines his fervor for long distance running — he sometimes clocks more than 200 miles at a time — and baking by stuffing aromatic blue spruce needles or "butterscotchy" ponderosa pine bark into his minimalist backpack to later infuse into his chocolate in the Aurora Cultural Arts District.
"I try to merge both of my passions," he said. "But sometimes people ask, like, why I have pine needles coming out of my bag."