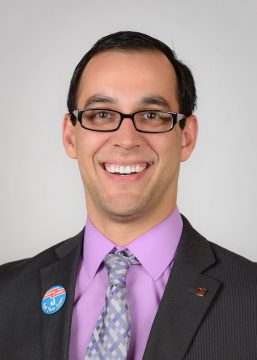 AURORA | Jason Odenthal was recently appointed executive director at Life Care Center of Aurora, a skilled nursing and rehabilitation facility.
Before coming to Life Care Center of Aurora, Odenthal served as executive director at Life Care Center of Farmington, New Mexico. Prior to that appointment, he was executive director at another Life Care building, Columbine Manor Care Center in Salida, Colorado.
"I love working with seniors for a variety of reasons," said Odenthal. "First and foremost, I enjoy being able to sit down and have a conversation with someone who lived such a different life than I have. Getting to hear stories about the residents' past is always fun. It is a chance for me to get to know those who helped shape our nation for what it is today."
"We are thrilled Jason has continued his relationship with Life Care at our Aurora building," said Beth Williams, regional vice president of Life Care Centers of America's Rocky Mountain Region. "He has shown his compassion and leadership in his short time there."
Odenthal has a master's degree in business administration and a bachelor's degree in nursing. He is planning to move to Aurora soon with his wife, Baylee, and their two children, Reagan and Sloan.