Representing one of the most diverse districts in all of America there is one issue that I hear about from everyone — seniors on fixed income to high income executives, African immigrants to fifth generation Coloradans, the young the old and all in between — drug prices are completely out of control.
As a freshman legislator I am particularly proud of working and fighting with all my vigor to do all we can in Colorado to lower drug prices. Gov. Jared Polis signed landmark legislation that will do a great deal to bring insulin prices under some control, such welcome news for so many people who need insulin to stay alive.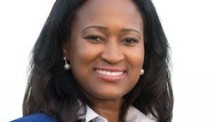 For over a year Americans have come together and worked together to fight the pandemic. So many made sacrifices for the common good. One glaring exception is that big pharmaceutical companies continue to exploit the poor and raise prices by unconscionable levels. Big Pharma raised prices during the pandemic on over eight hundred brand name medications. This conduct shows now more than ever we need pricing reform to protect Coloradans from the abuses of drug prices run rampant.
Particularly outrageous is the huge increase in costs for drugs to treat cancer. Literally life saving drugs. According to the Colorado Department of Public Health and Environment, pharmaceutical companies raised prices on existing cancer medications by more than 6% the rate of inflation in the last eight years. Prices for new cancer medications with price increases of more than half in the past five years. That is simply wrong as ordinary Coloradans are being denied access to life saving drugs
Many of the communities I represent suffer from higher rates of diabetes and chronic disease that require management with regular doses of prescription medication.  People I serve — my friends and my neighbors are prescribed specific  drugs to stay alive — and then must pay outrageous prices that consistently and constantly go up whenever brand name drug makers decide to do so. Over one in three Coloradans say that the cost of prescription drugs are "very" or "somewhat" unaffordable.
I stood up to Big Pharma, a majority of the legislature stood up to Big Pharma and Gov. Jared Polis stood up to Big Pharma. Now it is long past time that our representatives in Washington stand up to Big Pharma.
President Joe Biden has called on Congress to make drug pricing a priority in his 2022 White House budget.
Earlier this year an excellent study from the United States Senate Committee on Finance — of which our own Colorado Sen. Michael Bennet is a member — found that the three largest insulin producers in the U.S., who control nearly 99% of the market, have worked "in lockstep" to increase prices on their drugs. This is simply put price fixing at our expense. This price fixing guarantees that  patients taking insulin all end up paying more at the same time making it impossible to switch to  cheaper alternatives.
This directly impacts hundreds of thousands of diabetics across America who need insulin to survive.
Fundamental reforms must include: 1) capping out-of-pocket costs for seniors enrolled in Medicare Part D, 2) requiring drug manufacturers to keep price hikes below the rate of inflation to remain covered by our tax dollars 3) requiring  Big Pharma to substantially reduce the costs of their drugs by requiring them to accept a much larger share of responsibility  in the catastrophic phase of coverage.
Eighty percent of American voters support these polices and 86% of voters think it is urgent for Congress to pass solutions to hold brand name drug manufacturers accountable according to recent polling.
With Democrats in charge of Congress and the White House, we must now lead. We must take on the abuses of the big drug companies. And, I assure you that Coloradans of all political stripes will stand together to support these changes. We fought for reforms in Colorado and now we must fight for change in Washington.
Rep. Naquetta Ricks represents state House District 40 in the Colorado Legislature.