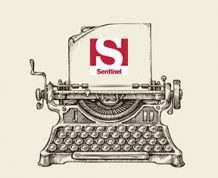 EDITOR: Though most citizens know the candidates who are running for Governor of Colorado, many of us pay less attention to who is running for the other positions lower on the ballot.
One of those down ballot, but very important positions, is the office of the Colorado Attorney General. The Colorado Attorney General is the people's lawyer. As Colorado's Attorney General, Phil Weiser will lead a team of lawyers, who, with other state attorney generals, will go to court, if necessary, to fight the dismantling of healthcare coverage, to protect our national parks from oil and gas development, to oppose the roll back of measures that combat climate change, protect our waters from toxic spills and pollution, challenge the federal government's treatment of immigrant children, and to protect women's reproductive rights.
After clerking for Supreme Court Justice Ruth Ginsburg, Weiser served both Presidents Clinton and Obama in the office of the Attorney General. He returned to Colorado to serve as the Dean of CU's Law School, where he introduced many innovations, including the Rural District Attorney Program, which placed law students in rural Public Defenders offices to provide for the unmet legal needs of rural Coloradans.
As Attorney General, Weiser will stand with other state attorney generals to protect the rights of all the citizens of Colorado. Remember to check the bottom half of your ballot.
— Marcia Helfant, MA, MSS, Denver, via [email protected]