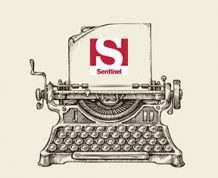 EDITOR: The gas and oil (G&O) industry is spending over $21 million to defeat Proposition 112.
Colorado Rising, representing homeowners, raised $165,000 to get it on the ballot and can't afford ads. We are constantly battered with industry ads proclaiming that "$258 million in tax revenue will be lost in the first year alone." 
Really? If the G&O industry represents a benevolent Corporate Golden Goose flying over our state and plopping out pay loads of tax cash, somehow Aurora got left behind. G&O tax revenue for the entire year to Aurora totaled $200,000, representing about half of 1 percent of total property taxes.
The other property owners, including many homeowners, paid the remaining 99.5 percent. Just for comparison, Aurora annual marijuana tax revenues came to $10.6 million.   
A report, prepared for the Colorado Legislative Council (2016-17), can be easily found online. The report compared severance taxes on G&O from nine western states and showed Colorado with the lowest rate at 0.6 percent.
Severance taxes are paid when a non-renewable resource is removed from the state. The report also analyzed the effective tax rate in relation to total gas and oil production revenue earned by G&O in Colorado and reported it at 6.4 percent. Most of us pay more than that. The G&O ad claims simply don't add up. We heavily subsidize this wealthy industry through tax breaks, etc. This gives them lots of money to run ads and sue us. Homeowners need 2,500-foot setbacks on new wells to protect the health and safety of our families. The sky will not fall. Please help us out and vote yes on 112.
— Georgiana Inskeep, Aurora, via [email protected]