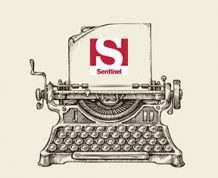 EDITOR: I urge people to vote for Nancy Jackson for her third and final term as Arapahoe County Commissioner.
She has worked on issues to help the majority of the citizens of the county, through her work on the mental health board, development of the work force through Arapahoe/Douglas Works!, and for reform of our criminal justice system for more effective public safety measures.
She serves on a number of statewide committees and task forces so that the people are represented in development decisions. She always looks for solutions which are based in evidence and best practices and which will benefit the most people, the environment and the community as a whole. She is a long-term citizen of Aurora and member of the Aurora Chamber of Commerce. Her service has benefited the whole county and she deserves another term.
— Martha Karnopp, Aurora, via [email protected]