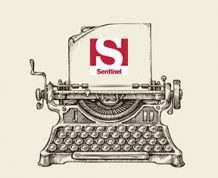 EDITOR: As an early childhood professional with more than 20 years' experience in the classroom, I want to thank the Sentinel for endorsing Jared Polis.
In particular, I support Polis' plan to implement universal pre-kindergarten and full-day kindergarten.
The benefits of quality early education cannot be overstated. Nobel Prize winner James Heckman, in his study of the long-term effects of high-quality early education, found benefits for children, their parents and the economy. Children who participated in high-quality preschool stayed in school longer, read at nearly a grade level above their peers in high school and made more money as young adults.
Moreover, access to preschool programs increases parental education, ability to work and family income.
For those concerned about the cost of providing universal preschool, studies show that, in the long term, increasing access to quality early education has a net positive effect on the economy. This is achieved two ways: by allowing mothers to return to work and by giving their children skills they will need in order to become future productive members of the workforce themselves. Jared's plan isn't simply to pay for daycare; any preschool receiving funding through his plan must be ranked at least a level four out of five under the Colorado Shines rating system, the gold standard in Colorado for quality early education. Children are our future; investing in them from the beginning makes sense for Colorado!
— Candice Brown, Denver, via [email protected]