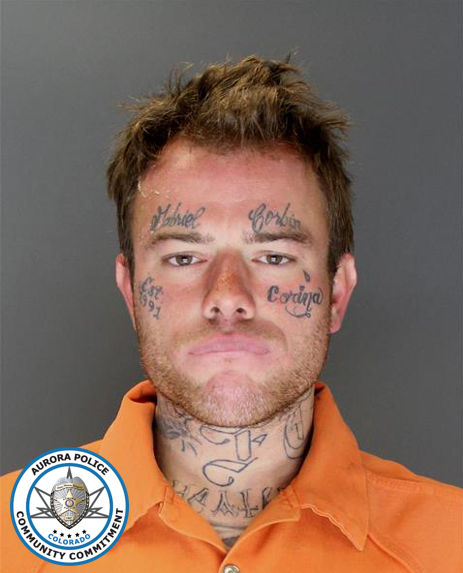 AURORA | Aurora police have arrested a 28-year-old man for his role in the fatal stabbing on East Colfax Avenue Wednesday night that left one man dead.
Police have charged Matthew Nagel, 28, with first-degree murder, a spokesman for the Aurora Police Department announced Friday morning.
Colorado Bureau of Investigation records suggest Nagel may have been related to the person he is accused of killing.
He was formally charged with "homicide-willful kill-family-weapon murder 1," according to CBI records.
A CBI spokeswoman did not immediately respond to a request to clarify that terminology.
Police responded to an address matching the Florence Square Apartments on East Colfax around 8 p.m. Wednesday on reports of a stabbing, according to Officer Matt Longshore, spokesman for the Aurora Police Department.
That apartment complex is located between Elmira Street and Emporia Street in Original Aurora.
First responders found a man with a stab wound. Police tried to render aid to the man, but he died a short time later at a local hospital.
The Adams County Coroner's Office is expected to identify the man after notifying his family, police said.
The coroner's office did not immediately respond to a request for comment regarding when the agency may identify the slain man.
Nagel is currently being held without bond at the Adams County Sheriff's Detention Facility, according to county records.
He was formally advised of the murder charge police filed against him in Adams County District Court this morning, according to Sue Lindsay, spokeswoman for the 17th Judicial District Attorney's Office.
Nagel's next scheduled court appearance will be in Adams County at 1:30 p.m. on April 23, according to county records.
Nagel has been arrested several times in multiple Front Range jurisdictions in recent years, according to CBI records. He's been convicted of misdemeanor assault, felony car theft, misdemeanor drug possession, felony trespassing and felony escape charges. He's had a slew of other charges dismissed.
Nagel has served multiple stints in prison and jail, most recently in late 2017 and early 2018 for charges of car theft and assault stemming from an incident in Englewood.