Aurora is one of the most ethnically diverse cities in the country, and that fact is reflected in the area's two large school districts.
Both Aurora Public Schools and Cherry Creek School District stretch over miles and host students from a wide range of economic, ethnic and cultural backgrounds. Both districts operate buildings across the city's landscape, from the newer facilities on Aurora's eastern stretches to the city's first elementary, middle and high schools in the north.
And as the population has boomed in the past decade plus, the face of both districts has changed: new buildings, cutting-edge curricula and new approaches to teaching have taken hold at APS and Cherry Creek. New charter schools are also opening, especially in APS.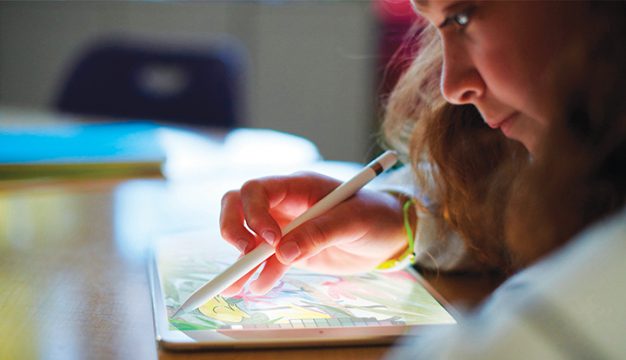 Until recently both school districts have seen their populations increase annually and have worked to deal with the needs that come with a rising number of students. But as the influx of new students has abated, both districts are having to deal with difficult budget issues.
APS is losing students at one of the highest rates of any state school district. District officials say the district is also losing students because many students are leaving APS for other schools. Despite the losses centrally, Aurora is seeing strong growth on the city's eastern flank.
The district is also struggling to accommodate a growing chasm in student demographics. New residents in east Aurora are generally much wealthier than those in the city's northwest, requiring that APS caters to wildly diverse student bodies.
Without strategic changes, officials say, APS could become plagued by empty schools.
APS is now planning to re-design the district bit-by-bit. The changes would essentially take the district from a typical system to one of which families may not be as familiar.
Drastic changes probably won't take place next year, but there are myriad smaller changes.
APS high schools will see shakeups of leadership. Former Rangeview Principal Ron Fay will lead Gateway this year, and Lisa Grosz will be the new principal at Rangeview. She's a  Rangeview graduate who later became a social studies teacher, Dean of Students and Assistant Principal at the school.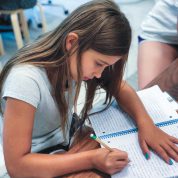 The district is also refurbishing some schools, including Montview Elementary, and adding classrooms to Murphy Creek, Hinkley High School and Aurora Frontier. Construction is expected to wrap up before the school year starts.
More than 20 schools will be updated with secure entrances as well.
New charter schools are also opening next year. The schools are technically public schools overseen by the district, but they enjoy freedom to try new things and hire unconventional teachers.
The popular Denver School of Science and Technology network will open its first campus in Aurora, dubbed Aurora Science and Tech.  The middle school is located near the intersection of East 25th Avenue and Havana Street.
Two other charter schools will also open.
Empower Community High School and Aurora Community School, a K-8, both aim to provide holistic educations with mentorship and social services for their students.
The Cherry Creek School District has maintained its relatively high test scores and reputation as one of the top school districts in Colorado and beyond.
The district encompasses part of central and southern Aurora, Denver, Centennial and other hamlets.
But it isn't all rosy: CCSD is planning for the largest decline in student population in its almost 70-year history, and expected budget shortfalls will require hard choices about funding, they say.
The student population predictions will likely hand the school district a double whammy: Not only are there expected to be fewer students, reducing state per-student contributions, but the district is expected to see a higher percentage of students who require more expensive, specialized instruction, officials said.  More students are predicted to require extra English instruction, special education and have mental health needs.
For the time being, the district is forging ahead. The district's reserve fund balanced its budget this year, and officials are looking forward to the 2019-2020 school year – a special one for district boosters.
The district will finally unveil the sleek Cherry Creek Innovation Campus next month.
The 150,000-plus square foot building will become a hub for the district's career and technical education classes. Students will be able to attend classes on the campus while still being able to take classes at their home high school. 
The course catalog ranges from information technology to hospitality, business entrepreneurship and manufacturing.
A highlight is the center's aviation maintenance program. Recently, two planes were pulled onto the campus property.
It won't be the only aviation school opening this year.
Colorado Skies Academy will become the district's third charter school when it opens on August 19. The district Board of Education unexpectedly killed the school plans last year, but was over-ruled by the state school board.
The middle school will employ project-based learning and a focus on aerospace topics. Flight simulators and a California-based charter school network will guide the new crop of 225 students.
---
KEY DATES FOR THE 2019-20 SCHOOL YEAR
Aurora Public Schools
First Day of Classes: Aug. 6 (1-12); Aug. 12 (K, pre-K)
Labor Day: Sept. 2
Fall Break: Oct. 14-18
Thanksgiving Break: Nov. 28-29
Winter Break: Dec. 22 – Jan. 5
Martin Luther King Jr. Day: Jan. 20
Presidents Day: Feb. 17
Spring Break: March 16-20
Teacher workdays (no classes): Oct. 11, Dec. 20, March 13,
District In-service Days (no classes): Jan. 31
Professional Release Days (no classes): Sept. 27, Oct. 21, Dec. 6, Jan. 6, Feb. 28
Last Day of Classes: May 21
District Contact:
Phone: 303-344-8060
Website: aurorak12.org
Cherry Creek School District
First Day of Classes: Aug. 12
Labor Day: Sept. 2
Fall Break: Oct. 14-18
Thanksgiving Break: Nov. 28-29
Winter Break: Dec. 23-Jan.5
Martin Luther King Jr. Day: Jan. 20
Presidents Day: Feb. 17
Spring Break: March 16-20
K-12 No Class Days: Nov. 27, Jan. 6, Feb. 18.
K-8 No Class Days: Nov. 8, March 5-6, May 1
Last Day of Classes: May 22
District Contact
Phone: 303-773-1184
Website: cherrycreekschools.org
Follow this link to The Sentinel replica edition to read the full Back To School special section: https://sentinelcolorado.com/replica/sentinel-in-print-oct-18-2018/