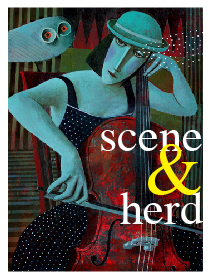 FESTIVALS AND TOURS
Mid-Century Garden Design for the Modern Home May 31
Author Ethne Clarke will lecture at the Denver Botanic Gardens. During this lecture, she will explore the origins of residential mid-century modern garden design for the home. Clarke is the author of many best-selling books on gardening, design and landscape history. Food tasting will begin at 6 p.m.
6 to 8:30 p.m. May 31, Denver Botanic Gardens, 1007 York St, Denver. $20 non-member, $15 member. Visit botanicgardens.org/bonfils-stanton for information and registration.
The People's Fair festival
It's a block party to end all block parties. The People's Fair Art and Music Festival observes its 47th year. The festival features live music, local artists, food and a local beer and wine garden. A Friday night concert will kick off the two-day festival. Funds from the fair will go toward non-profit organizations.   
Friday 5 p.m. to 10 p.m., Saturday 10 a.m. to 9 p.m., Sunday 10 a.m. to 7 p.m. June 1-3, Civic Center Park, 101 14th Ave., Denver. Admission to People's Fair is free Saturday and Sunday. The Friday kickoff concert is an enclosed venue at Civic Center Park and the concert ticket is $5. For information call 303-777-6887 or visit www.PeoplesFair.com, or follow @DenverPeoplesFair on Instagram and Facebook.
Lowry Beer Garden event offers giveaways
If the only kind of spring gardening you enjoy is a beer garden, the Lowry Beer Garden sixth-annual Lowry Foundation fundraiser is the event you're looking for. Prizes and giveways will be offered, 20 percent of all sales go toward the Lowry Foundation.
5 p.m. to 9 p.m. June 8, Lowry Beer Garden, 7577 E. Academy Way, Denver. Admission is free. For information, call 303-366-0114 or visit www.LowryBeerGarden.com.
Air plant workshop at Botanic Gardens
What is an air plant? You'll have an opportunity to learn all about what they are, and how to care for them at the "All About Air Plants" workshop. You'll study the history, needs of the air plant, and do a project with the plants in glass containers that can be taken home after the class. Instructor for the workshop is Scott Preusser, conservatory horticulturist at the Gardens, who has spent more than 20 years working in the horticulture industry.
10 to 11:30 or 1 p.m. to 2:30 p.m. June 8, at Denver Botanic Gardens, 1007 York St, Denver. Price: $52 and $46 for members. For information, call 720-865-3500.
Cars and coffee
The world enjoys doughnuts, coffee, and looking at classic cars. Or the world should. You can do them all at the Cars and Coffee event, held at Gateway Classic Cars of Denver on the last Saturday of every month until Dec. 29.
9 a.m. to noon through Dec. 29, Gateway Classic Cars of Denver. 14150 Grasslands Drive, Englewood. Admission is free. For information, visit www.gatewayclassiccars.com/cars-and-coffee.
Games and more in Highlands Ranch
Community Builders of Colorado will hold the Highlands Ranch Family Field Day and Picnic with games, activities, sports and food trucks. The event boasts the largest gathering of food trucks in Highlands Ranch, as well as a beer and wine garden. Acoustic music will be performed live. A children's fair will offer face painting, karate demonstrations and carnival games.
9 a.m. to 6 p.m. Redstone Park, 3280 Redstone Park Circle, Highlands Ranch. For information, visit hrfd.org or call 720-527-0400.
Golf and steel drums at Hilton Inverness
This day is way over par; Hilton Denver Inverness' Memorial Day Summer Kickoff might be for you. Start the summer with an afternoon of live music by Strings and Steel, a local steel-drum band, games, food and drinks. Win $100 in the Cornhole Tournament at 3:30 p.m. and putt to win a $200 Pro Shop Merchandise gift certificate in the Long Putt Hole-in-One Challenge.
Military members will receive 10 percent off with a valid ID.
3 p.m. to 6 p.m. May 26,  Hilton Denver Inverness, 200 Inverness Dr. West, Englewood. Admission is free. For information, call 303-799-5800.
Growers galore at farmers market
The deals can't be beet at the Union Station Farmers Market.  Because beets are late season crops. But the spring stuff is on at this growers-only farmers market at Denver's Union Station, run by the Boulder County Farmers Markets nonprofit.
9 a.m. to 2 p.m. every Saturday through Oct. 20, 1701 Wynkoop St., Denver. 10 a.m. to 11 a.m., chef demo, 11 a.m. to 2 p.m., live music. For information, call 303-910-2236.
Fireworks show at Elitch Gardens
Summer holidays and fireworks go together. Elitch Gardens Theme and Water Park will light up the downtown Denver skyline with some pyrotechnics at park closing time.
10 p.m. to 10:30 p.m. May 27, Elitch Gardens Theme and Water Park, 2000 Elitch Circle, Denver. Admission is free with park admission or a season pass. For information, visit www.elitchgardens.com/entertainment/fireworks or call 303-595-4386.
Rock slide at the 16th Street Mall
Rock Colorado style. Five stages of live music will echo through the 16th Street Mall during Denver's Day of Rock event. The music festival is a presented by Amp the Cause continue to support community non-profits.
2:30 p.m. to 9:30 p.m. May 26. Admission is free. VIP lounge passes, which include hosted catering and open-bar access at five VIP lounges are $250 each. For information, visit denverdayofrock.com.
Big bikes and big beats at BUG run
Get out the leather gear and head toward the BUG run in early June. Mile High Harley-Davidson and the Mile High H.O.G. Chapter welcome all to the annual event and after party. Registration will be from 9 a.m. to 10 a.m., with the last bike out at 10 a.m. All bikes are welcome. Poker hands are $10 each. Prizes will be award for the best hand, worst hand, and a bug splat closest to the target. There will be live music, food, beer and vendors on site for the after party at noon. Proceeds support the Ronald McDonald House.
9 a.m. to 4 p.m. June 2, Mile High Harley-Davidson, 16565 E. 33rd Drive, Aurora. Register online at milehigh-harley.com/bug-run. For information, call 303-562-1603.
SCREEN
'Eight Hours Don't Make a Day' at Sie FilmCenter
West German filmmaker, actor, playwright and theatre director, the late Rainer Werner Fassbinder, was commissioned to pen a family drama in the 1970s. The result was "Eight Hours Don't Make a Day." The work was a West German television miniseries that was broadcast in five episodes between 1972 and 1973. The series will play at Denver's Sie Film Center. The story centers around main protagonist, a toolmaker named Jochen. The series also focuses on the eccentric characters around him.
Opens May 25 in five installments or one binge watch at Sie FilmCenter, 2510 E. Colfax Ave. Price: $7 to $11.50. For information, call 720-381-0813.
Go to 'Jerusalem' at the IMAX
With a run time of 44 minutes, IMAX film "Jerusalem" takes you on a tour of one of the world's most fascinating cities. Discover why this tiny piece of land is sacred to three major religions through the stories of Jewish, Christian, and Muslim families who call Jerusalem home. Follow the path of archaeologists who reveal some of the mysteries of the Old City.
Daily: 1 p.m., 4 p.m. through Sept. 6,, Denver Museum of Nature & Science, 2001 Colorado Blvd., Denver. Price varies. For information, visit www.dmns.org/imax/current-films/jerusalem-3d.
MUSIC
I like a Gershwin tune
The livin' will be easy when the Lamont Opera Theatre presents an evening of music by the unparalleled team of George and Ira Gershwin with "Gershwin: Fascinatin' Rhythm." The performances follow their career from "Tin Pan Alley" to the sparkling lights of Broadway and Hollywood.
7:30 p.m. to 9:30 p.m. May 25, University of Denver Lamont Opera Theatre Cabaret, 2344 E. Iliff Ave., Denver. Price: $10, complimentary parking. For information, visit du.edu/ahss/lamont/performance-tickets.
Music of Dylan at Soiled Dove
It's positively First Avenue when the International Bob Dylan Tribute Festival plays The Soiled Dove. The songs of Bob Dylan will be celebrated Americana style, featuring an international cast of touring musicians from the United States, Ireland, and the United Kingdom.
The festival started on May 24, 2006 at Denver's historic Oriental Theater and successfully continues today.
8 p.m. to 11 p.m. May 25, Soiled Dove Underground, 7401 E. First Ave., Denver. Price: $15 to $20. For information, visit www.bobdylantributefestival.com.
Take a trip back to the '90s with tribute bands
Grab your flannel and Doc Martens for the nostalgic "Shades of the '90s!" with "Rooster," a tribute to the band Alice in Chains.
The performance also features Stone Temple Pilots tribute band "Stone Temples Pirates," Soundgarden tribute "Blind Dog," and No Doubt tribute, "Just A Girl."
7 p.m. May 25, Herman's Hideaway, 1578 S. Broadway. Cost is $10 Door, and $7 pre-sale. For information, visit www.hermanshideaway.com or call 303-777-5840.
Elton John music at Clocktower Cabaret
You can tell everybody, these are your songs. Celebrate the music of Sir Elton John with the Chris Kroger Quartet. Popular pianist and composer, Chris Kroger, shows his love of Elton John and Bernie Taupin's classic '70s era songs. With special guest Alicia Baker.
8 p.m. through May 25, The Clocktower Cabaret, 1601 Arapahoe St., Denver. Price: $30 to $40. For information, visit www.clocktowercabaret.com.
Berstein, Mahler lauded by Colorado Symphony
Colorado Symphony marks the centennial of Leonard Bernstein's birth with the program "Two Titans: Bernstein and Mahler," that highlights Bernstein as a composer and conductor. Music Director Brett Mitchell will lead the orchestra through Bernstein's "Overture from Candide," then showcases Concertmaster Yumi Hwang-Williams' artistry in Bernstein's "Serenade," a violin concerto.
Finally, to honor Bernstein's lifelong study and reverence of Gustav Mahler, a performance of Mahler's "Titan" symphony will be performed by the full orchestra.
7:30 p.m. May 25, 7:30 p.m. May 26, and 1 p.m. May 27, Boettcher Concert Hall in the Denver Performing Arts Complex, 1400 Curtis St., Denver. Price: Varies. For information, visit tickets.coloradosymphony.org.
Get a ticket to ride the tribute wave
Beatles music stands the test of time, Beatles tributes do also. The Ultimate Beatles Tribute will be at Levitt Pavilion, performed by The Fab Four tribute band.
5 p.m. May 26, Levitt Pavilion Denver 1380 W. Florida Ave., Denver. Price: $20 to $55. For information, visit www.levittdenver.org.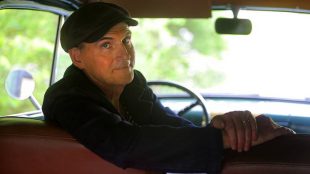 James Taylor to perform at Fiddler's Green
James Taylor and his All Star Band will play Fiddler's Green Amphitheatre. Get up close and personal, as only Fiddler's Green allows, with the composer of "Fire and Rain."
7:30 p.m. May 27, Fiddler's Green Amphitheatre 6350 Greenwood Plaza Blvd., Greenwood Village
NoteAbles to hold tribute concert
Join the NoteAbles Community Chorus for a tribute concert in honor of veterans and first-responders. The concert, "This Is Our Country, Past, Present and Future," includes narration, dialogue and song. The purpose of Memorial Day is honor veterans, prisoners of war, missing in action and first-responders. Service flags will also be presented and on display. An armed forces salute will be included, and veterans are asked to stand as their service theme is performed. Proceeds benefit the Wounded Warriors Project. Director is Oralene Winchell.
11 a.m. May 28, Heather Gardens Clubhouse in the Sandburg Auditorium, 2888 S. Heather Gardens Way, Aurora. Free admission, a good-will donation is accepted. For information, email [email protected]
Songs with altitude by Denver Children's Choir
"Children's Choir Fun Night, An Evening of Song with Altitude and Alumni," will feature the Denver Children's Choir. The choir was formed in 1996, and has sought Denver children from all walks of life, cultures, races and religions to be a part of its program.
There will be auction items available to bid on at the event, such as vacations in Mexico, Red Rocks tickets, Botanic Gardens Concert tickets and more. A special drawing will be offered for one night of Altitude serenading.
The choir will be available for a private show in the winner's home or accompaniment during a dinner or office party in late November or December.
5 p.m. to 8 p.m. May 30 at the Mercury Cafe, 2199 California St., Denver. For information, visit denverchildrenschoir.org or call 303-300-0470.
Paul Simon comes to Denver on leg of 'Homeward' tour
Even those not in the Baby Boomer set will enjoy the enduring Paul Simon live at Fiddler's Green. The performance is part of the artist's Homeward Bound farewell tour.
8 p.m. May 30, Fiddler's Green Amphitheatre, 6350 Greenwood Plaza Blvd., Greenwood Village. Price: $37.50 to $182.50. For information, visit www.fiddlersgreenamp.com.
The 'Fifth Symphony' with your fifth draft
Beethoven isn't usually associated with beer. But, at Beethoven and Brews, participants can enjoy an exclusive beer tasting, paired with light hors d'oeuvres and the sounds of the Colorado Symphony small ensemble performed in a casual setting.
Beethoven and Brews features an ensemble performance and four 4 ounce samples of beer from local breweries.
Additional beverages are also available for purchase.
6:30 p.m. to 8:30 p.m., May 30, Left Hand Brewing Company, 1265 Boston Ave., Longmont. Price: $40 to $65. For information, visit tickets.coloradosymphony.org.
Rachmaninoff and Tchaikovsky, along with Leonard Bernstein
If you can't catch Leonard Bernstein on May 25, The Colorado Symphony will also play Bernstein at Red Rocks on May 31, along with Rachmaninoff's "Piano Concerto No. 2." Music Director, Brett Mitchell and Natasha Paremski take stage for their Red Rocks debut with the symphony.
The evening under the stars includes a nod to Bernstein's centennial anniversary in "Overture from Candide," as well as the Rachmaninoff's piece.
The night concludes with Tchaikovsky's "Symphony No. 4."
Doors open at 6 p.m., concert starts at 7:30 p.m., May 31, Red Rocks Park and Amphitheatre, 18300 W. Alameda Parkway, Morrison. Price: $29.50 to $69.50. For information, visit www.redrocksonline.com.
ART
Arts festival a big draw
More than 50,000 people expected to attend the Denver Arts Festival, which is a fine art and fine crafts festival that supports Colorado artists while showcasing a select group of national artists. The festival will be held in Stapleton's Conservatory Green Neighborhood. Offering music, kids' art zone with Gallery on the Go, and a wine and beer garden.
10 a.m. May 26 and 27, 8304 E. 49th Place, Denver. Admission is free. For information, visit www.downtowndenverartsfestival.com.
A cigar box isn't just a cigar box
And you thought cigar boxes were just for cigars. The Cigar Box Guitar Exhibit, featuring four local Colorado artists will begin this week and run through July.
The show will feature the works of local Artists Michael Bradshaw, Donald DeNoncourt, Peter Faris and Michael O'Reilly.​ The cigar box has been used to make musical instruments since the Civil War. Participants will learn why each cigar box has its own unique sound. Guest curator will be Joanne Cole, Host of Blues Legacy KGNU Community Radio.
5:30 p.m. to 8:30 p.m. May 25, Bricolage Gallery, located inside Art Parts, 2870 Bluff St. Boulder.
Gallery is open during business hours from 10:30 a.m. to 5:30 p.m., Tuesday, Wednesday, Friday and Saturday, noon to 7 p.m. Thursday and until 8:30 p.m. on opening reception evenings.
STAGE
'Little Shop of Horrors' at Bug Theatre
The Broadway musical, with a twist of sci-fi, "Little Shop Of Horrors" runs at the Bug Theatre May 25 through June 16.
It is the story of milquetoast flower shop lackey Seymour Krelborn, who discovers a new breed of plant after a total eclipse of the sun.
Friday and Saturday curtains at 7:30 p.m. through June 16 at The Bug Theatre, 3654 Navajo St.. For information, call 303-477-9984.
'Ain't Misbehavin'' at Town Hall Arts Center
The energetic Ain't Misbehavin,' a Broadway musical showcases tunes by Thomas "Fats" Waller, who rose to international fame during the Golden Age of the Cotton Club.
Curtain times range from 2 p.m., 6:30 p.m. and 7:30 p.m. through June 17, Town Hall Arts Center, 2450 W. Main St., Littleton. Price: Varies. For information, visit www.townhallartscenter.org/tickets/aint-misbehavin.