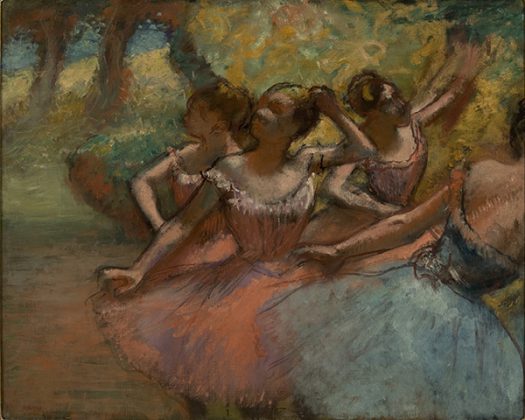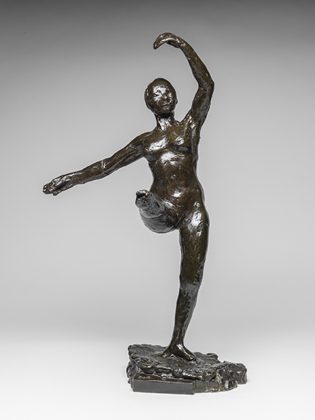 AURORA | The works of French artists Edgar Degas have danced past New York City and Los Angeles and pirouetted into the Mile High City.
The Denver Art Museum is the only American stop for "Degas: A Passion for Perfection," which takes a comprehensive looks at the work of the French impressionist master, one of the most important voices of the period. The exhibit opened in February, and only a month remains before the massive collection of Degas' work packs up and heads out of the country on May 20.
"I think people have the opportunity to experience original works of art that will probably never come back to Denver in your lifetime or in my lifetime," said Timothy Standring, the curator of the exhibit for DAM. "This gives people the ability to see incredible works of art in an exhibition, with a lovely narrative and story surrounding the works of art."
This isn't the first time DAM has landed a one-of-a kind exhibit. Just a few years ago, "Becoming Van Gogh" brought together a massive collection of publicly and privately held art for a one time exhibit of Vincent Van Gogh's work.
"It's astonishing. I'm gobsmacked in the respect that Denver is able to pull off such significant exhibitions that come only to Denver and nowhere else in the United States," Standring said. "It shows our national and international reputation, the ability to garner loans from all across the world."
The show represent a unique chance for Denver to witness Degas' development into one of his generation's most important voices, from starting out as a recreator of historical events to his transition into an interpreter of modern life.
"Degas was the quintessential independent artist, and this exhibition will give visitors a more intimate look into his creative process," said Christoph Heinrich, Frederick and Jan Mayer Director of the DAM, when the exhibit was announced. "Several moments within the exhibition will encourage close, mindful looking, providing the opportunity for visitors to savor the range of media, subject matter and techniques that defined Degas as an innovator."
The show features such classic works as "Dancer with Bouquets," "Dance Examination" and "Woman Scratching Her Back." For Standring though, his favorite on display is "Cafe-concert Singer," on loan from the National Gallery of Canada. It's a work that never grows stale no matter how long he gazes.
"It exhibits just about every component of what Degas was all about in terms of process, in terms of complexity of his painting, varying the viscosity of his oils," Standring said. "You can just feel it when you're in front of that work of art. The hair on my arms rises up. It is just viceral."
Degas' career spanned more than 60 years. And within those decades, he continued to focus on specific themes — opera, ballet, horses, nudes — while at the same time fluidly transitioning in between artistic media. It was that focus on the process and expanding into new media that has kept Degas so relevant for modern artists.
"Degas paved the way of modernity by showing the world that his art is about process," Standring said. "By repudiating closure, meaning that he didn't want to finish his works, but instead wanted to work on them constantly, he provided concrete examples for subsequent artists who valued creativity above all.  He also blurred the media he worked with, drawing while painting, and painting while drawing; treating his oils as if they were pastels; drawing with chalks and charcoals to mimic his monotypes."
The exhibit is made up of more than 100 works of Degas, from paintings to etchings to bronze sculptures, that encompass his entire career. Unlike some contemporaries, Degas was never satisfied to stick with one method or medium.
"He was radical as an artist and conservative politically.  He could work in many different styles at the same time: highly finished drawings, pastels, and paintings, as well as powerfully drawn, seemingly unfinished works in the same media," Standring said. "He's the sort of individual that you would love to have at a dinner party because of his keen intelligence, and yet at the same time loathe that you invited him since he would insult not only the other guests, but the host as well.  And then the next day, act as if all he had insulted were his dearest friends."
The exhibit has also includes works from Eugène Delacroix and Paul Cézanne as a way to contrast Degas' own progression. Degas is synonymous with Impressionism and he helped create the first exhibits of the style in France that showcased his work along with contemporaries like Édouard Manet. But Degas loathed the term Impressionism for his work and scoffed at his fellow painters who spent their days in a field instead of working in the studio.
"He never thought of himself as an Impressionist," Standring said. "He thought of himself as an independent artist."
For information about the exhibit or to get tickets, visit denverartmuseum.org/exhibitions/degas-passion-perfection.