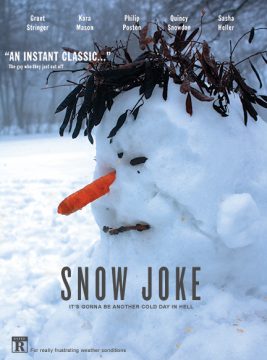 Baby, it's cold outside. And then it's not. It's Colorado. Get over it. The cold, hard freeze-thaw facts of life during Colorado winters are tough for not just newbies and gapers here in one of the most appealing parts of the nation. Lifers struggle, too, with air so cold and ice so slick that the saddest little burg in Alabama sounds excellent.
The worst part of Colorado winters are that, unlike everywhere else in the known universe, misery hates company here. If you're hating the commute, too lazy to shovel, too scared to drive, too cold to care, keep it to yourself.
Few things in this colorful mountain state generate the level of angst and anger as does a cold and snow day. These are the pet peeves of Sentinel Colorado staffers. Feel free to chime in online with your own.
Rules of the icy road
Batman's chilliest foe may have said it best: "Everything freezes."
(Well, except for liquid helium in quotidian conditions. But we won't fault Arnie for being a bit rusty on his chemistry.)
Nonetheless, Mr. Schwarzenegger's refrain from 1997's "Batman & Robin" — that's the Clooney version of the Caped Crusader, for those playing at home — certainly includes the web of arterials that course through the Rocky Mountains and make the Centennial State a perfect playground for Bear Grylls fangirls and boys.
And knowing how and when Adam's ale freezes is information all Colorado residents, especially those pesky transplants, should burn into their melons before lumbering behind the wheel as Ullr bears down.
Save for the newbies who landed on the DIA tarmac yesterday, we've all seen that Honda Accord with Texas plates fearfully crawling along Interstate 225 the moment mother nature coughs out a couple frozen crystals. It sucks.
Here are a few truisms to keep in mind the next time a polar vortex barrels toward the Gateway to the Rockies.
• Among the most under-appreciated factoids about winter driving: roads are most dangerous when the mercury hovers around freezing — not when temperatures plummet below zero degrees in the Colorado high country. That's because the thin layer of water that clings to ice is most prevalent in slightly warmer temperatures, and greatly diminishes the colder it gets. So while we're not advocating for Mario Andretti-style cruising when the forecast calls for minus 15, you're actually safer in such conditions. Your head — and lead foot — should be on a greased swivel when it's snowing and between about 25 and 35 degrees.
• Leave a couple of Broncos Stadium at Mile Highs between you and that jalopy sputtering down Smoky Hill Road. It takes about 100 yards — or the length of a football field without the end zones — for a car with snow tires traveling 60 miles per hour on a snow-packed road to come to a full stop. That distance more than doubles for cars sporting all-season tires, according to data compiled by Consumer Reports and reported by the Colorado Department of Transportation. It still takes about 140 feet — or the length of nearly three semi-trailers — for cars with all-season tires to stop on dry or wet roads, too.
• And driving science isn't relegated just to the winter months. Trees shedding leaves in September, October and November can make for deadly slip-n-slides on metro area side streets throughout the fall. Leaves are designed to repel water and direct the precious nectar to their roots, therefore creating millions of tiny, hydrophobic pools in every Aurora neighborhood from Hoffman Heights to Heritage Eagle Bend. And because leaves typically aren't actually frozen to the road, they can slip on both sides — against your tire and against the asphalt. The "slippery factor" exponentially increases with each layer of leaves that falls and isn't blown or raked out of the way, according to a blog written for the National Automotive Parts Association. Treating wet leaves like ice can help stave off expensive rear-end repairs or legal fees, ensuring you still have plenty of pretty pennies to stock up on PSLs.
— QUINCY SNOWDON, Staff Writer
How now, brown plow?
The Baader-Meinhof phenomenon, sometimes called the frequency illusion, is when you're told or notice something and you end up seeing it everywhere, like the crazy number of "Qs" on Colorado license plates. If there's an inverse to that, let it be this: there always seems to be plenty of snow plows around before the storm, and not nearly enough during or after.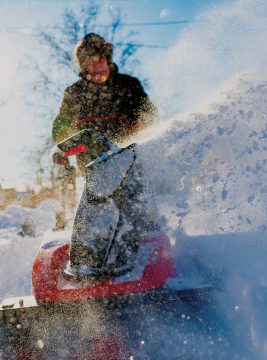 Alas, these plows don't deploy at random.
There is a plan, and a morning or afternoon commute could be significantly worse — believe it or not — if not for the beastly snow plows sent to the streets of their respective municipality before, during and after the flakes start falling.
But if you're looking for the clearest route to work or school when the weather dumps inch after inch of the fluffy stuff across the region, dig no further than the 2018-2019 Snow and Ice Control Plan for the city of Aurora.
There, the public works director spells out which streets are the focus for the team and why your neighborhood cul de sac gets absolutely no love. 
Winter storms are serious business for the Aurora Public Works Department. Depending on the severity of the storm, a number of tactics can be activated to keep the city's main surface streets as clear as possible. For example, a category one storm warrants some liquid anti-icer and solid de-icer as needed. Those storms are predicted to accumulate a trace amount to 2 inches of snow.
"Typically these storms move out of Aurora within 24 hours and one application of the anti-icing chemical is sufficient to maintain the desired service level," according to the plan.
Bigger storms, accumulating 2 inches to more than a foot of snow require all available plows to operate, sometimes up to 48 trucks and 17 liquid distributors.
Not all snow fall requires plows — which is why it seems there is always an unnecessary number of plows out before even the first flakes start falling. Those trucks are applying chemicals to major roadways to prevent an even bigger mess during and after the storm.
The public works department takes on the "red route" first. Those are streets that have been deemed essential for public safety responders: police, fire and ambulances.  East Colfax Ave, Parker Road, parts of North Piccadilly Road, Havana Street and other major thoroughfares all get the first treatments.
Then, if needed, plows move onto  streets like South Dayton Street and East Jewell Avenue to work their magic. Eventually, maybe, plows make their way to some neighborhood streets: East Orchard Drive, East Euclid Avenue and South Wheeling Way are among those roads.
— KARA MASON, Staff Writer
Taking a walk on the wild side
Clearly, the majority of urban motorists and government types don't walk the walk.
For those who do, think about it and act on it.
Metro Aurora looks serene after a fresh coat of snow is applied to everything.
But traffic ensues. Cities and the state send out plows to make sure cars can get through. And a bad situation is made worse when already covered and tromped sidewalks become the landing site for tons of street muck, making the way clear for cars, not pedestrians.
Now freeze this arctic measure into a glacial obstacle course and then send school kids and adult trompers alike out to risk their lives to get even a few blocks.
Total frozen suck.
If you're lucky, you spend the next eight hours at work in cold, wet socks. On a bad day, it's a sprained ankle you're nursing for days or ever weeks after.
Insult to injury? Some angelic homeowner or responsible business owner goes to the trouble and cost to clear sidewalks for employees or neighbors, and city or state snow trucks plow fresh muck over the top again.
The City of Aurora requires residents and businesses to remove snow and ice from sidewalks within 24 hours of the snowfall's end, and 48 hours after a snow emergency has been declared by the city.
Violators are subject to an administrative fee of up to $50. They must also cover the expense of removing the ice or snow performed by the city's contractor. Chronic violators may also be summoned to appear in Aurora Municipal Court.
— SASHA HELLER, Staff Writer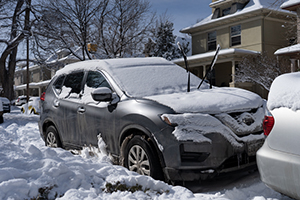 Brine not try something new
People never run out of ways to make things simultaneously better and worse for themselves.
Mag chloride proves that.
You know this stuff, whose actual name is magnesium chloride, and covers Colorado roads these days during cold, inclement weather.
It's just salt. Not table salt, such as Mag's sodium-based cousin you can buy at the grocery store. But it's a natural salt nonetheless, plentifully available in oceans and in sports drinks.
It's useful here because it easily mixes with water, even cold water, and actually prevents water from turning into ice even when temperatures fall below zero.
It also amazingly destroys concrete and every metal part of your car it comes in contact with, especially aluminum.
It's that white film you see all over parking lots and highways, when crews spray it liberally so you don't have to slow down during snow storms.
Science shows that too much of this naturally occurring ice melter is harmful to the environment by changing the salinity levels of land near roads and regional waterways.
But the worst is the winter goo it covers you car with. Normally the consistency of water, it's made extra viscous for road crews so that it sticks to the road, and your car.
Brakes, wheels, lugs, undercarriages, suspension components, and everything metal becomes a chemistry lab experiment in action as it disintegrates tens of thousands of dollars of your investment in the name of safety.
Countries such as Finland have banned the stuff. They spread the snowy and icy roads with natural and innocuous cinder, make drivers use snow tires and drive a little slower.
We're still learning here in Colorado.
— DAVE PERRY, Staff Writer
Treading on thin ice, and thick
Tires spin and spit snow in all directions. The rubber-band engine roars, but the car sputters. It's stuck, right in the middle of the road, annoying and infuriating the line of cars backed up for miles.
This is the only road to Eldora ski resort, outside of Nederland. The early morning traffic must include thousands of cars – all of them inhabited with grumpy skiers.  Now, with the parking lot finally in sight, a sedan without studs or chains or enough tire tread to drive safely on a moist road,  can't make the final stretch: A wicked right turn straight into a narrow, nasty hill – all of it icy.
And the line of cars doesn't move.
Everyone's seen snow-addicted Front Rangers command their crummy and fancy cars alike into serious Rocky Mountain storms without any chains or tread on their tires.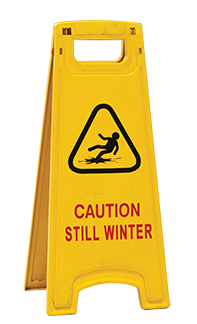 Unfortunately for them, it's often illegal not to, if driving conditions are bad enough. In fact, that poor soul blocking the road could be on the hook for $650 bucks, thanks to two state codes on the books.
If weather is bad enough, the Colorado Department of Transportation will invoke its two traction codes. 
The first law, called Code 15, requires drivers to have either snow tires, tires with a mud/snow designation, or a four-wheel drive/all-wheel drive car. Your tires have to have a minimum one-eighth inch of tread to keep your PT Cruiser or, God help us, your Prius from careening off the road into a creek bed or oncoming traffic.
The top code, however, is Code 16. During the worst winter storms, every car on the road has to have chains or something called an AutoSock, which is – you guessed it – a big sock you can pop on your tire for added traction.
If the storm gets even worse, CDOT then shuts the roads down.
Fines range from more than $130 for your lack of chains or proper tires, to up to $650 dollars for blocking a road because you left the chains and snow tires at home.
Hundreds of dollars isn't chump change. But for all the times we've witnessed unprepared Front Range folk blocking mountain roads, we've never witnessed someone get fined.
That's in part because the codes are usually enforced retroactively, according to CDOT and Colorado State Patrol.
Instead of checking tire treads on each and every vehicle during a snowstorm, CSP will usually write tickets for the code violations during their investigations of crashes.
In other words: If your crummy tires were a factor in your unplanned 360-degree spin into a ditch, you could have a big ticket on your hands.
Amy Ford, a CDOT spokeswoman, said the agency does its best to keep roads cleared of snow but said the traction law is our responsibility as drivers. Ford even called the codes part of a "social contract" between Coloradans and our state government.
It's a lofty consideration, but one that resonates for many a mountain trekker.
— GRANT STRINGER, Staff Writer
Snow means slow
It's as predictable as Colorado weather. Snow starts falling at night. Cars slow way down the next morning.
It's good news for all motorists that most drivers cut back on the speed to keep it together and in their lanes on slick roads.
But, increasingly there are drivers who don't just slow down, they nearly stop as they crawl in the center lane of local interstates. And they sometimes actually do just come to a stop.
This isn't caution. This is crazy.
"We recommend that you get over into the right lane if you are not comfortable driving in snowy weather," said Sergeant Chris Carleton, sergeant for the Traffic Division for the Aurora Police Department. " Just slow down. A good rule is to drive at least five miles below the speed limit."
These drivers, however, are barely doing 5 in a 55.
What bothers this jerk more than driving behind Slowy McSlowson in the snow, is when ol' McSlowson is driving painfully slow when the temperature is above freezing, the snow is clearly melting and the roads are only wet. But somehow, there are drivers who still insist on putt-putting along at speeds similar to those found in a funeral procession.
If you're new here from Florida or even North Dakota and the snowy road is just too scary to handle, remember this word: Uber.
— PHILIP POSTON, Staff Writer
Wipe out
Few things scream "gaper," "geek" or "goofball" more  than performing the winter-time, windshield wiper salute before you traipse into your office or home for the duration.
You've seen this everywhere, and probably have even performed it yourself. It's going to snow so you pull the windshield wipers off your windshield and leave them standing straight up.
The idea here is that when you return to your snowy car, you don't have to touch the icky icy snow while you get your hands covered in it scraping or brushing the window.
Another theory is that by erecting you wipers for all to see, you don't have to pry them from their frozen homes when it comes time to do the deed before you drive away.
Get a grip, preferably on your wiper. Then, just lift it up after the weather has left it's trail on your car. Longtimers will tell you that a nudge from your scraper is all it takes. If frozen-wiper fear is controlling  your car life, just set a timer and scrape your windows every 15 minutes until it's time to get home.
— DAVE PERRY, Staff Writer