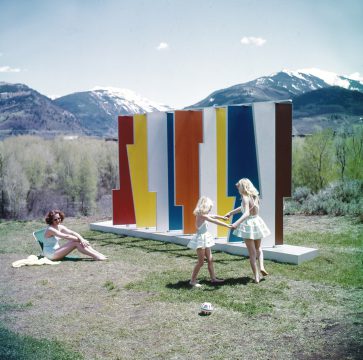 DENVER | Look at the decor in a trendy boutique hotel, or the furniture selection in a stylish restaurant. Flip through countless interior and architecture design blogs and you'll see it: the lingering nostalgia from postwar America, a midcentury modern flair.
The equally sleek and funky designs are still everywhere from the catalogs of West Elm to the Instagrammable lounges downtown, a reminder of a different era when modern design, at its core, was meant to be fun. Until the end of summer you can catch 200 pieces that embody the essence of the design style at the Denver Arts Museum with its exhibit "Serious Play: Design in Midcentury America."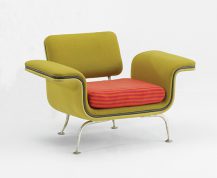 We have designers such as Charles and Ray Eames to thank for boldly-styled lounge chairs, Paul Rand for iconic logos and Eva Zeisel for playful knick knacks and dishware. They're all on display at the DAM through Aug. 25.
"While midcentury American design may be familiar to some audiences, this exhibition sheds light on work by many designers from the perspective that play can be a serious form of experimentation," said co-curator Monica Obniski, Demmer Curator of 20th and 21st Century Design, Milwaukee Art Museum. "The spirit of play, and its importance to the cultural production of the period, is evidenced by the playful domesticity of Alexander Girard's storage walls and table settings, as well as by the inventiveness of architects, such as Anne Tyng, who designed modular building toys to encourage creativity in children."
The exhibit is co-hosted by the Milwaukee Art Museum, and showcases a variety of pieces. Visitors first see a grouping of couches and chairs that feel like they've been plucked from a scene of "Mad Men" or "The Dick Van Dyke Show." Even less obvious aspects of design — at least for the untrained — are featured throughout the exhibit. In 1947, George Nelson and Associates started developing a series of clocks without numbers and unusual faces. Instead of reading the time by number, people would read the time by the position of the clock arms. A wall of those clocks display the time, and the era.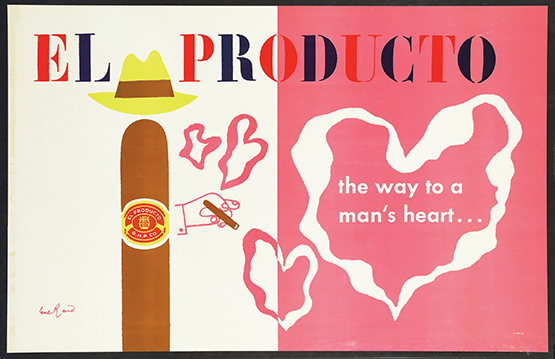 Even more than the featured items, the exhibit feels the part of midcentury modern. Whimsically jolly, upbeat music fills the exhibit hall, and there are a number of hands-on activities that allow the visitor to become designers themselves. Another section of the exhibit allows visitors to whirl a table full of spinning tops, an ode to focused design for children's toys and furniture in the 50s and 60s that emphasized critical thinking and creativity, like TinkerToy construction sets or abstract playground equipment.
"Modern design is highly approachable for our visitors, especially today when people are surrounded by more thoughtfully designed experiences than ever before. This exhibition is an opportunity to not only highlight this pivotal moment in design history but also engage visitors in a new way," directors of the Milwaukee Art Museum said of the exhibit.
Those same design ideas— fueled by a culture that had a newfound manufacturing ability to incorporate innovate design and sought optimism amid Cold War tensions— often ended up in the corporate world too. Specifically in graphic design and typography. Logos we still see today — IBM and ABC, for example — were created at the height of the midcentury modern era.
Just like the sleek and functional furniture, those elements of the design era have survived.