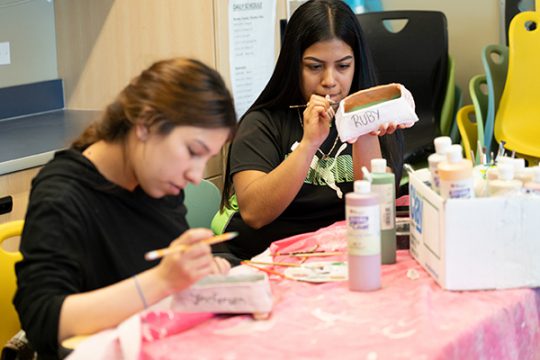 A curious school stands two blocks away from the trendy Stanley Marketplace in northwest Aurora, beyond a line of storage units and apartment buildings.  Inside the metal, square structure, infants and toddlers slept on a recent Friday afternoon under the watchful eye of early childhood educators. But through a door, a rambunctious crop of high school girls strutted in prom dresses just donated from across the country – some, just steps away from their children sleeping in the other wing.
The school is New Legacy Charter School, specifically designed for pregnant or parenting teenagers, their children and their partners.
There are no grades, and it is impossible to fail a class. Instruction includes parenting techniques and chemistry alike. Students between the age of 14-21 can enroll, or graduate, at any time.
Legacy is one of  a growing number of charter schools in the region. Schools that are increasingly becoming a normal part of the educational landscape, but schools with challenges that go even beyond what all schools are up against.
At Legacy, most teachers aren't licensed, they aren't unionized, and the school only rents its space. Although the school lies within the Aurora Public Schools district boundary, the organizations have no relationship. No funding changes hands.
Staff and students say they wouldn't rather be anywhere else.
Chilynn Speed, 16, sat in her art class last Friday on a warm and sunny afternoon. She worked with clay to create a series of hearts for her mother. Soon, she'll likely be one as well. Speed said she recently discovered she was pregnant, and just came to New Legacy last month from Aurora's Gateway High School in the Aurora Public Schools district. She had issues with bullying at the last school, she said.
Erisema Molinar, 15, worked on a small sculpture of a person. She said she left Hinkley High School because it was so crowded. She skipped class a lot, and she came to New Legacy because it was smaller – even though she's not pregnant.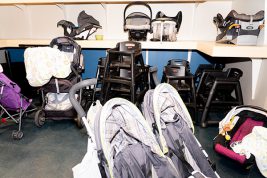 The school is small: About 100 students are enrolled at the high school level, and many are parents of the 65 young children in the school's early childhood education wing.
The attendance rates are miles below state and APS averages, and test scores aren't even available on the state Department of Education website. But the very existence of the unconventional school is thanks to Colorado's charter school arrangement.
"Our students are not traditional students, so a traditional school would never serve them," said Leah Bock, the high school principal. "And if we had to sort of operate within very strict guidelines, our students are the product of what happens when you try to push people into strict guidelines. That's why they came here – because we don't have to do that."
New Legacy is one of about a dozen charter schools in Aurora. The schools are allowed to operate free of state and local district rules to experiment and fulfill very narrow needs that students might have here, such as working with pregnant teenagers and their children, providing performing arts for black and Hispanic students and even teaching kids to fly planes.
Advocates including Bock say the schools can fill specific needs better than district schools.
Although charter schools have proliferated in APS, and to a much lesser degree in the Cherry Creek School District, both districts have been rocked by a tumultuous year with existing or would-be charter schools.
Next year, the semi-autonomous schools will receive equal funding from local school-specific taxes – even while they attract funding from outside grants and private donors.
The schools are flexible, often unconventional and sometimes downright odd by design, but many local parents and students are enjoying the ever-increasing wealth of options in the realm of public education.
Schools in vogue
Conversations about charter schools – or frequently, arguments – can quickly get into the weeds.
The schools are public schools, entitled to equal amounts of state funding as normal schools that is doled out per student, proponents say. But charter schools are established via a charter, or contractual agreement, which can take months to sort out with either local school districts, or a wing of the state that can authorize the schools itself.
That's how New Legacy was established in 2015: through a charter with the state Charter School Institute. That organization approves schools on its own, without the involvement of a local school district that usually oversees the creation or closure of schools.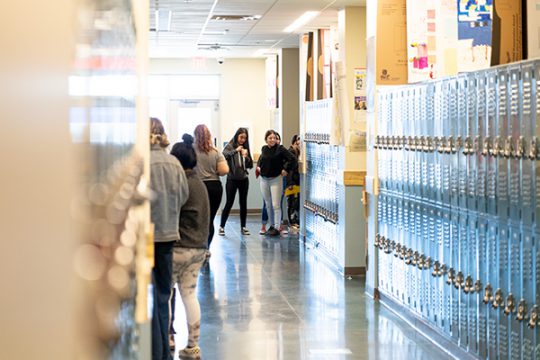 More frequently in Aurora, nascent schools apply for existence to either APS or Cherry Creek.
APS authorized and oversees 10 charter schools, with three more slated to open next year. The district had more than 5,000 of its about 38,000 students in charter schools last year, compared to almost 20,000 kids in nearby Denver Public Schools and 800 kids in just two charter schools in Cherry Creek, according to education department data.
However, Cherry Creek will see an aviation-centered charter school open next year, spearheaded by John Barry, a former APS superintendent, retired Air Force general and now chief of Wings Over the Rockies Air and Space Museum. Kids will be taught to fly planes and work on aviation-centered projects at a facility on the Centennial Airport.
If approved, the schools are entitled to freedoms from many education regulations, including teacher certifications, a standard school calendar, compulsory school attendance and national holidays, and enjoy more freedom from the local school board and district, if that's their authorizer.  If a district rejects a charter application, or later votes to have it shut down, the schools can appeal to the State Board of Education.
That's exactly what the aviation school, Colorado Skies Academy, did when Cherry Creek revoked conditional approval of the school over a disagreement about the format of required paperwork.
Colorado Skies won the appeal and plans to open its middle school in August.
Charter schools have become increasingly popular in Aurora, with more slated to open next year despite a year of controversial shortcomings in some schools, stemming from the inherent arrangement of charter schools as they enjoy more freedom  from government oversight than standard schools.
Way out of the ordinary 
Charter schools hire staff and teachers that aren't unionized with other, local teachers. Whereas anyone can look up the salary of any APS or Cherry Creek staffer – from the cafeteria worker to a ninth-year teacher with a master's degree, to the superintendent himself – charter school salaries aren't usually publicly posted on school websites.
Teacher union officials and some reports say wages are generally lower. School budgets usually only include bulk spending on salaries and benefits not broken down by teachers or administrative staff.
They can't charge tuition, but they can have fees, and can wave any rule except for a handful of state laws. That might mean opting out of teacher evaluations or state testing.
The schools can also take private donations and grants but not disclose from whom, but generally they are publicly-funded entities. Critics say this allows the schools to out-perform cash-strapped school districts in some cases. The schools are an intricate and exhausting web of rules, revenue streams and liberties playing out behind the scenes in school board meetings and state Department of Education offices. New Legacy Charter School – which is authorized not by APS but instead by the state – casts a wide net for its funding, but school leaders say they are strapped for cash.
Of its $2.5 million in revenue in the 2017-2018 school year, about $900,000 came from the state per-student pool of funding, plus another $300,000 in grants and specific funds.
But $1.2 million came in that year from local revenue sources, according to school budgets, including a line indicating $27,000 from Denver Public Schools mill levy money per an agreement with that district to provide early childhood education for some children. DPS parents can cross the district boundary to attend the school, as well.
Bartholomew said the school incorrectly accounted for state per-pupil mill levy funds and conflated those funds with DPS mill levy funding, and wasn't immediately sure how much DPS funding the school received.
New Legacy also brought in $76,000 in private contributions and $432,000 in foundation grants last school year. Bartholomew disclosed some donors to The Sentinel but said he did not have permission to disclose the identities of the other funders.
Non-profit charter schools have to disclose donors on tax documents only if they receive more than $5,000 annually, according to the Colorado League of Charter Schools.
The school funding, though complex, is separate from APS, the school district that formerly educated students, including Molinar and Speed.
However, the district does oversee 10 different charter schools that fan out across the district, with more on the way next year.
Also on the way this coming year is more public funding than ever to public schools by way of requiring that local tax revenues are shared equally with charter schools. That pot of money, which can be significant, has largely been kept for district-run schools, compared with the per-student state funding that districts, and charter schools, have received for years.
All school districts will be forced to share so-called mill levy funds, or local tax revenue, with their authorized charter schools next year, but APS is ahead of the curve.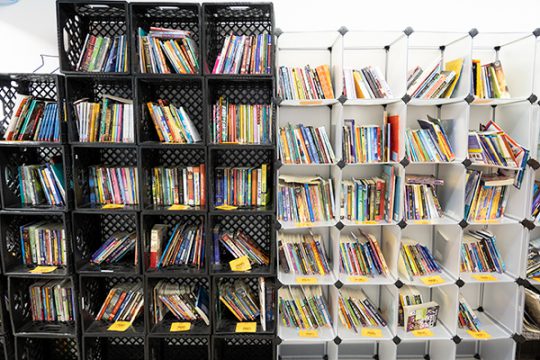 In fact, the district opted last year to begin sharing its mill levy funding with charter schools before it was required to do so. Previously, those schools were dependent mostly on the state and private funding, not APS' local tax revenues.
APS shared $42.8 million of its districtwide funding with its charter schools in the 2017-2018 school year, above what it was required to. That represented more than 10 percent of its almost $400 million general fund, according to that year's re-adopted budget.
Then, voters in the district approved a mill levy override, or tax raise, in November to shore up about $35 million in funding for mental health support in schools and new teacher salaries.
That in part meant more funding diverted to charter schools: APS spent $63.8 million this school year, or about 14 percent of the almost $463 million general fund.
In Cherry Creek, only two charter schools operate, and another is expected to open this year. The district allocated half of the per-student mill levy funding to the two schools – Heritage Heights Academy and Cherry Creek Academy – last year, but Cherry Creek will bring that up to 95 percent of the per-student funding next year, which equates to  $2.3 million. It is unclear what portion of the budget this spending will make up.
Innovation in a Church Basement
The complicated funding streams and procedures allow charter schools to receive their equal public funding, plus private funding, but still be free from many rules.
That means there can be two schools in the same neighborhood that look vastly different and offer wildly different options for parents, students and teachers: A charter school, often providing an extremely specific and non-traditional variety of education, and a traditional school that most Coloradans have attended.
An example is Kenton Elementary School, near the intersection of East 13th Avenue and Kenton Street. The school operates on a traditional, 8 a.m. to 2:30 p.m. schedule and serves grades kindergarten through fifth grade.
Just blocks away, however, is the charter school Vega Collegiate Academy. The school was authorized by APS and debuted in 2017.
Last year, Vega made headlines for achieving the state's largest academic growth in math test scores – all from the church basement it rents. That year, Vega's first, the school started with kindergarten and fifth grades and added first and sixth grades this year.
But the school also received $500,000 of its $1.4 million revenue stream in donations from private sources this year, according to a Vega budget that was not available on its website. The school's mill levy share increased from about $600,000 to more than $380,000 this year.
The school is located in a wing of Hope Lutheran Church in the north Aurora neighborhood, just off East Colfax Avenue. The school parking lot includes an ever-expanding rash of peeling pavement, and the basketball hoop doesn't have a hoop — just a backboard. But inside the school, lines of students clad in orange-and-blue uniforms filed between classrooms or the water fountain in an impressively refurbished hallway. In the basement, the school's small library lines a wall in plastic cubbies.
The uniforms belie an otherwise ramshackle and entrepreneurial vibe common in charter schools.
For instance, parents also chip in to help in unconventional ways.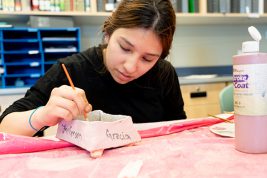 Several parents are paraeducators; a parent of three students ditched her job at a Qdoba to fill a custodian role; another parent decided to start plowing the street and parking lot on a whim after a snowstorm with his own car; and another routinely fixes broken items such as askew doors.
That's a common reality for charter schools, who staff positions on their own. Parents can become involved at a deeper level, boosters say, by contributing everything from toilet paper to yard work on a Saturday afternoon.
Kathryn Mullins, a former charter school staffer in New York City, is the school's Executive Director and founder. She's personally had to get up at 5 a.m. to drive the school bus to pick up kids, or teach math to fill a vacancy.
At Vega, 90 percent of students qualify for free or reduced-price lunch, a marker of poverty that generally is related to lower academic achievement.
The school is primarily Hispanic, with the second-largest group being Burmese families and their children who fled violence and were resettled in north Aurora as refugees. 70 percent of the school's about 200 students are learning English.
At the beginning of the year, Mullins said staff discovered about half of its incoming fifth grade class were reading at or below a first grade reading level. Some students didn't even know what sound an "h" made, she said, let alone understand "The Giver," one of the first books they read that year.
That's a huge challenge.
So for the first half of the school year, staff adjusted instruction to focus on the basics such as sentence structure, and broke each comprehension question into simple parts.
Mullins credits the test score growth success to the school's small size. But students also face high expectations, rigorous instruction and long hours inside classrooms.
Last year, the school operated from 7:30 a.m. to 5 p.m. Every student in first or fifth grade received about four hours of math instruction, broken up into several blocks.
This year, Vega moved the end of the day to 3:45 p.m., but that's still over an hour longer than the typical school. Math instruction has been reduced to about two-and-a-half hours. And every student, from kindergarten to sixth grade, has more than an hour of homework to complete each night.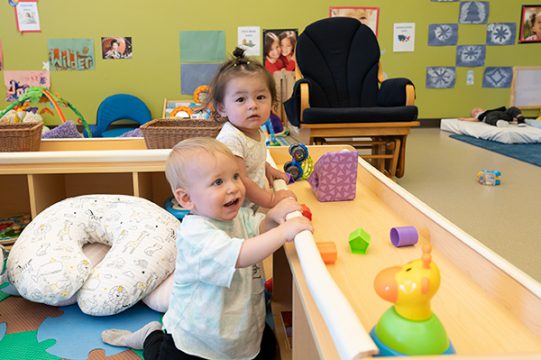 Plus, the school website declares that "College starts in kindergarten."
The rigor is by design, Mullins said.
She's aimed to provide a school experience tailored for historically under-served kids who need high expectations, but most importantly, a small school where every teacher knows every student, and vice versa.
But the school is narrowly tailored to that goal. Like New Legacy, the school doesn't have any sports teams.
That was an issue for at least one parent, Mullins said, who pulled their student from Vega because the school didn't have a soccer team, let alone a grassy lot to kick a soccer ball on.
But Mullins said no school can provide everything, and school choice and charter schools exist so that parents can pick and choose from a wide variety of schools.
"That's sort of why school choice is there — to say, 'If (parents) don't like 100 percent of what goes on, that's OK,'" Mullins said. "I just want all families to have access to high quality schools."
Vega's success is often cited by charter school advocates as evidence that more freedom from government and experimentation with new types of teaching work better than local school district's efforts.
A tumultuous year
But there can be a cost to the freedom charter schools enjoy.
School districts are liable and responsible for their authorized schools' ability to meet education laws they are still on the hook for, including education of students with disabilities. Authorizing districts also review contracts for renewal and can check in on schools to make sure they are being fiscally responsible with public funds.
APS school board members made tough decisions this year based on charter school shortcomings in these areas.
For one, Superintendent Rico Munn recommended that Vanguard Classical School be allowed to operate, despite serious concerns about financial malfeasance with taxpayer funds.
The 1,130-student school on two campuses has generally met or exceeded the math and language arts test scores of APS students in recent years.
But APS, a government body, exercised its responsibility to oversee the financial health of the school and found possible issues with missing taxpayer funds and conflicts of interest, The Sentinel reported in March.
APS raised concerns in February that the school was controlled by what they said was a too-close relationship between the school and the umbrella non-profit organization that operates it. Officials also said the school's financial reporting did not make clear what more than $400,000 was spent on for a service contract with the parent group that provided the schools everything from cafeteria lunches to administration and IT. Also, $465,000 was found to be unaccounted for, and the parent organization, Ability Connection Colorado, controlled the school board that made financial decisions and approved the contracts.
The APS school board conditionally allowed the school to continue operating if it rid itself of the potential conflicts of interest, which Vanguard said it has done.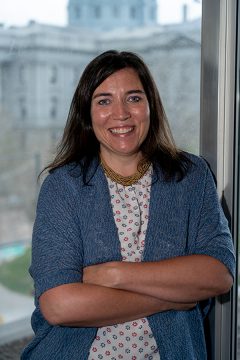 Vega, despite its superstar status as a school succeeding with a challenging crop of kids, landed square in the district's sights over what APS said was an attempt to cover up a failing special education program mandated by federal and state law. While Vega teachers – even Mullins – have bounced around staff positions as needed, the lax approach landed Vega in existential jeopardy.
The Office of Autonomous Schools, which oversees APS' 10 charter schools, argued in February  that Vega did not adequately staff special education programs and gave false information to the district about its progress filling a vacant special education position.
APS could have been liable for federal funding attached to federal special education requirements for shortcomings at Vega, according to APS legal counsel Brandon Eyre.
The APS school board voted to revoke the school's charter, but the school was soundly saved in a unanimous state Board of Education decision. Then, Vega students packed the usually tepid and bureaucratic school board environment and pumped fists. State School Board Director Steve Durham, R-Colorado Springs, sharply rebuked APS board member Debbie Gerkin for attempting to close the school.
In her cluttered and tiny office, Mullins echoed a feeling last week that the school is new and has experienced some growing pains with the special education program.
However, the year has clearly been stressful for her and Vega staff. She wishes the relationship with APS could be better.
"I think Aurora could be a powerhouse if we got both charters and traditional schools on the same page," she said. "Imagine if we could work together – not compete."
The APS approach
That's one argument for districts to share more resources with charters and work constructively to keep them open.
APS has often been criticized as being generally anti-charter, but this year, the district recommended varying courses of action for the specific circumstances at Vega and Vanguard.
Plus, the district has been sharing tens of millions of its mill levy dollars with charter schools before they were required to – no small amount of funding and effort from district staff.
Next year, the district plans to allocate 95 percent of the mill levy funding that charter schools are entitled to. At least half of the remaining 5 percent will go to district overhead costs for everything from the salaries of district staff who process and review applications and charters, to auditing and school resource officers who protect schools. Charter schools can also pay to opt in to APS services to access nutrition and education software.
APS spokesperson Corey Christiansen said all support staff are funded by the money the small percent the district retains when doling out its mill levy funds.
The teacher element
Xintavious Simmons, 12, left Kenton Elementary for Vega Collegiate Academy. He beamed ear-to-ear when talking about the school.
In fact, he likes it so much that he hangs out until Vega closes its doors at 6:30 p.m., where he takes robotics and cooking classes. He particularly likes cooking wontons and getting away from his younger siblings for a while.
Simmons and his family love Vega Collegiate. But Simmons probably doesn't know that most of Vega's teachers aren't certified to teach in Colorado – and it's not clear if he'd care if he did. He's happy there clearly trusts the staff.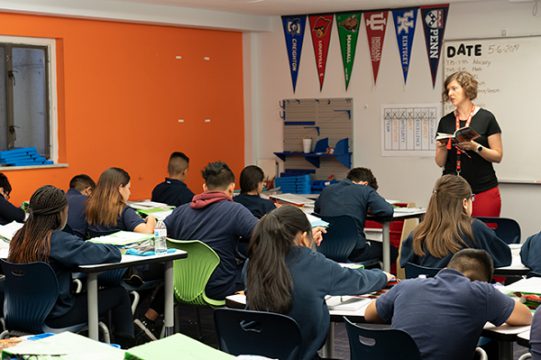 Both Vega and New Legacy have a waiver from a state rule preventing hiring of teachers who do not have a teaching certification from the state.
That's a common concern from teacher advocates including Amie Baca-Oehlert, president of the Colorado Education Association that represents 35,000 teachers statewide.
She's generally concerned with teacher quality and said that it shouldn't be difficult to obtain a teacher's certification. She noted that there are scores of pathways for prospective teachers to become trained and approved by the state Department of Education.
At Vega, the majority of teachers are not credentialed, said Mullins. About 30 percent of teachers are credentialed at New Legacy, said Leah Bock, the high school principal.
Both educators said that the teacher waiver allows the schools the freedom to hire based not on credentials alone but on the quality and life experience of teachers. "Not every student needs to fit in the same box," Bock said. "Not every teacher should have to fit in the same box. I don't want every teacher that fits in the exact same box – because what kind of diversity do we get there?"
As an advocate for teachers, Baca-Oehlert is also concerned with working conditions in charter schools.
For one, they make less money.
A 2016 education department report found that the average charter school teacher salary in the state was $15,400 less than their peers teaching in their local district schools. However, charter school administrators earned over $17,000 than their counterparts in districts.
But generally, it can be hard to determine exactly how much money charter school teachers make, even though they are public educators. Whereas any private citizen can look up how much money any APS or Cherry Creek employee makes, up to the Superintendent, charter schools usually do not post their salary tiers on their websites. Vega does not have a salary schedule, Mullins said. New Legacy does have a schedule, but it is not public.
Baca-Oehlert lamented the pay gap between charter and regular teachers. That may be due to one-on-one negotiations for pay that take place in charter schools, compared with district teachers that unionize to pressure and bargain for wages collectively.
However, she said that the CEA isn't losing members en-mass as charter schools proliferate.
"It's not like we're bleeding members as teachers go marching off to charter schools," she said.
Then, there's the issue of staff finding a space to put a school. Charter schools usually have to find their own locations, which can be a big challenge in a growing city.
At Montessori del Mundo, for instance, parents of the dual-language charter school near the intersection of East Mississippi Avenue and South Chambers Road raised concerns about T-Mobile cellular infrastructure transmitting electromagnetic signals just above classrooms.
While the waves aren't believed to be harmful, the school only leased the space– part of a strip mall –and had little say in the matter.
Big moves
Although district teachers likely aren't leaving in droves to charter schools, more and more students and parents have options to march from their normal neighborhood schools to ones with more specifically tailored missions.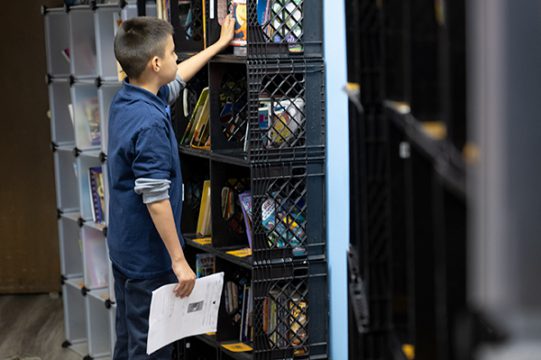 Next year, Colorado Skies Academy will open in Cherry Creek, outfitted with flight simulators and planes on the Centennial Airport. It's a sleek space, with a narrow vision of preparing students for science and technology careers, especially in aerospace. That school will draw about 200 students in its first year, according to school staff, before adding more grades.
Three more schools will open in APS next year, including the opening of Denver School of Science and Technology's  first Aurora campus. The school will eventually have about 1,000 students from sixth to 12th grade.
Then there is Empower Community High School, a school tailored for black and Hispanic students that will offer a four-year ethnic studies program and social services for school families. Another so-called community school will open next year, as well, to provide food banks and language courses for students and their families. That school, Aurora Community School, will be open twelve hours a day.
This year, another charter school applied for authorization to provide a performing arts curriculum specifically for black and Hispanic students.
Charter schools are certainly in vogue. The funding share and oversight demands on APS, as the authorizer, will increase. Teachers at charter schools and district schools generally disagree over the merits of the new education model.
But on the statewide level, a recent show of bipartisan support signals broad agreement that the schools are here to stay.
State Representative Cathy Kipp, D-Fort Collins, a former school board member who resigned to fill a vacancy in the state House of Representatives, sponsored HB-1190 in an attempt to repeal the state's mechanism for sharing local tax increases with charter schools that goes into effect next year.
The House Committee on Education soundly defeated her bill in a 12-1 vote – with Kipp the single supporting vote.