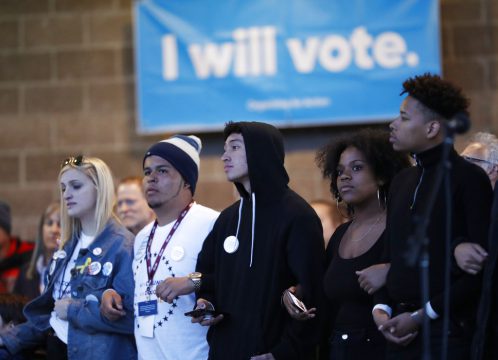 The sensibilities surrounding school and mass shootings in Aurora, and all of Colorado, stand out like the iconic mountains of this state.
Colorado has suffered mightily since 1999 when two students killed 13 people at Columbine High School.
Aurora suffered again when in 2012, James Holmes murdered 12 people during the Aurora theater shooting and wounded dozens more.
Clearly, Aurora, and the metro area are no strangers to mass violence wrought by someone with a gun. The rest of the country has grown equally uncomfortable.
This year alone, there have been three mass shootings on school campuses across the country, including the 17 killed at Stoneman Douglas High School in Florida.
While school shootings with mass casualties represent a tiny fraction of gun violence deaths in the United States — more than 13,000 people were killed by guns in 2015 not counting suicides — since 1999 there has been an intense focus to try everything to keep it from occurring again and again.
School districts have partnered with law enforcement officials to help patrol schools. Lawmakers have put millions of dollars into building up the physical security of schools. Programs have been set up to create early warning signs for potential threats. And access to mental health services for students has been increased.
Colorado legislators this year alone have earmarked $35 million in funding for school resource officers and improving school security. The state spends $300,000 annually to run Safe2Tell, a hot line where students and others can anonymously report potential threats to schools.
Yet even with all of these expenditures and programs, all the progress and prevention, the threat of violence being inflicted on a school is now a constant in American society.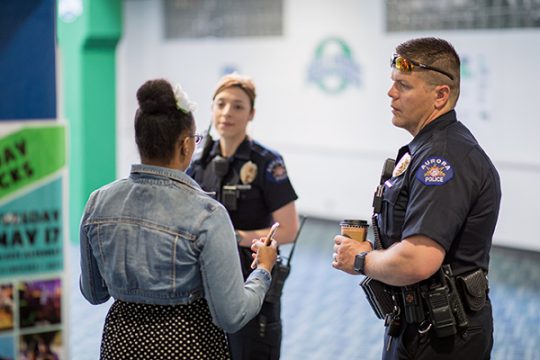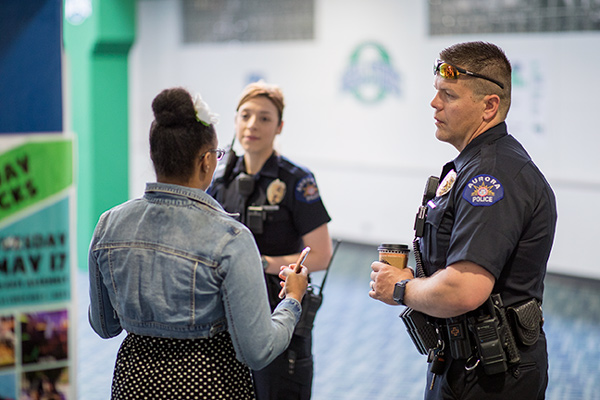 Where to spend the money to have the best results
This year state lawmakers set aside $35 million for school safety, specifically school resource officers and building improvements. The final vote was unexpectedly along party lines.
The money comes from two state education savings accounts, said state Sen. Dominic Moreno, who sits on the Joint Budget Committee. He said the additional bill that is required to distribute the funds is likely to pass the Democrat-led House this week, since the budget is set.
But the initial approval for funds didn't come without discontent from Democratic lawmakers who worry a bigger police presence in schools could make things worse. Denver Democrats Rep. Leslie Herod and Sen. Angela Williams both cited that fear.
Upon the passage of the budget amendment Herod wrote in a column for The Denver Post that policies that encourage more police in schools will turn them into "prison-like facilities."
"Students, especially youth of color, are being arrested for misbehavior once handled by school administrators and counselors," Herod wrote. "A greater police presence will only increase these arrests as well as subject our youth to more expulsions, robbing children of their futures and funneling a generation out of the classroom and into jail cells."
Aurora Sen. Rhonda Fields, a Democrat, said the money could have been better spent on classrooms, counselors or school nurses.
Republicans, on the other hand, said the money was just a start. Senate Majority Leader Chris Holbert reportedly said that with building safety improvements or trained officers in schools, that money could prevent the next school shooter.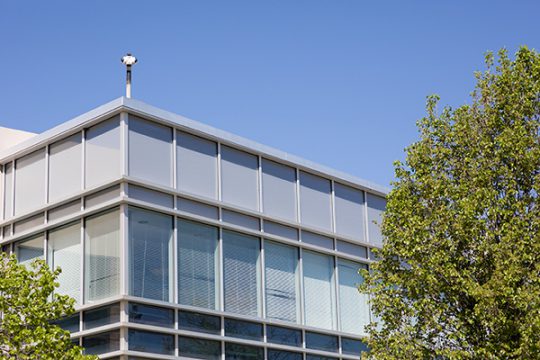 "We can't add moats and call out the National Guard"
Campuses in Aurora Public Schools and Cherry Creek School District have seen a series of safety improvements over the past decade, from crash-proof windows to security cameras.
APS has used some of the money given to it by voters in the 2016 bond referendum to add security vestibules — double doors that can be opened remotely by staff — to all of their schools, said Greg Cazzell, APS's director of security. About 24 schools still need the improvements and the project should be finished by the end of the summer 2019.
"(School security) is an ongoing process. Just when we've reached a point where our schools are safe, we'll find other areas or another incident will happen locally or nationally. And it will make us revisit how we do business and see if there's room for improvement," Cazzell, a former law enforcement officer, said. "We're making those evaluation every year to make sure there are certain safety protocols in place, and making sure there are no blatant holes in infrastructure that would make campuses susceptible to an incident of school violence."
CCSD has worked to make sure schools are not only safer physically but also that protocols were in place to ensure clear communication between students, staff and law enforcement if a crisis should occur. Much of the recommendations came from reports in the wake of the death of Clair Davis, who was killed in 2013 by a shooter at Arapahoe High School.
Scott Siegfried, currently CCSD's deputy superintendent, who is set to take over the district next school year, said the district adopted numerous changes in the wake of Davis's death. Cherry Creek works with multiple law enforcement jurisdictions to prepare for the best response in an emergency, students and staff are drilled 10 times a year to make sure they know how to respond in an emergency, and physical improvements are being made to every campus.
But while CCSD is hardening campuses to prevent them from being a target, Siegfried said he fears making campuses too much like a fortress. He believed there can be a detrimental effect on children who also need a positive environment to learn.
"I think we're on the verge of potentially changing the nature of schools in the United States if we do too much further to harden campuses," Siegfried said. "We can't add moats and call the National Guard out.
"I don't want to change the fundamental nature of schools in our country."
Instead, Siegfried said the focus has to be on preventing violence. Schools need to create supportive environments and making sure kids who exhibit warning signs are able to get the mental health services they need, whether they're seeking to harm someone else or themselves. Part of that work is from school resource officers embedding themselves into schools and helping work with administrators to identify and address threats as they present themselves, whether it's from Safe2Tell hot line or students approaching a trusted teacher.
APS has its own weekly assessment of threats across schools, Cazzell said. APS added a position on the district level that acts as the lead on every potential threat, to make sure potential warning signs were not being missed. That was a major lesson from Davis's death — multiple people were aware of the potential danger presented by her killer but didn't act on those fears.
"We need to take what has been learned from the Arapahoe shooting and make sure we're not making the same mistakes," Cazzell said. "We need to make sure we're addressing the mental health component. That's the tough part right now, making sure that we've got enough counselors and mental health professionals that are able to provide support to our students."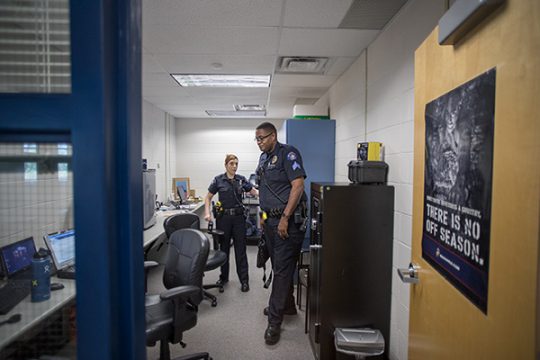 Increasing access to mental health support
A lot of the public debate on mass and school shootings comes down to whether the U.S. has a gun problem or a mental health problem. Some researchers say mental health absolutely plays a role in violent acts. But schools, especially in Colorado, have increasingly moved to offer more services to students in order to prevent those tragedies.
"Awareness of school violence came to the floor early in this state because of Columbine," said Cynthia Haze, a school psychologist and professor at the University of Denver. "Because of that tragedy this state was much earlier in adopting preventative and response legislation, so all school districts have plans in every school for prevention, whether that's anti-bullying programing or development."
Hazel said there has been a slow movement toward focusing on more mental health in schools, but the Parkland shooting has perhaps become a focal point.
"Although there is a definite need for more mental health in our schools, the state of Colorado has much more robust mental health support than other states," she said.
Many schools throughout the state have a school psychologist designated to that school alone. Hazel said having that connection is critical, as is having a school resource officer that is trained in some aspects of mental health. Hazel said that those officers assigned to schools are often times unsung heroes.
Then, there are programs that help prepare teachers and staff members to identify when students may require more attention. Aurora schools are implementing Mental Health First Aid into professional development so that "everyone who is part of the school system has an understanding of some indicators of when a student might need some extra support," she said.
Of course, there is always room for improvement, Hazel added.
"First and foremost, (I'd want) more mental health personnel. Even with having one psychologist per building you're still talking about 2,000 students in a large elementary school," she said, adding that more after school activities and places for families to gather would be helpful in promoting good mental health in schools.
"A lot of families are working long, long hours and have many responsibilities," Hazel said. "That leaves them depleted."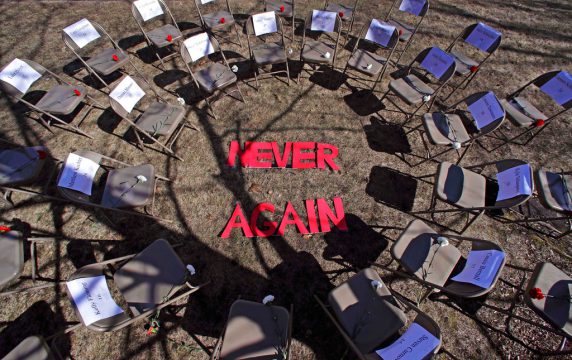 Safe2Tell helping address threats against schools and self harmers
So far this school year, the state's Safe2Tell program has fielded more than 13,000 calls about dangerous activity near a school.
The bulk of those have been suicide threats or drug cases, but more than 600 have involved threats to a school, according to the agency.
And police say that while many of those threats aren't particularly credible — maybe a teen who thinks they're being funny online, or someone sounding off with no real intention of doing anything wrong — police still have to run those tips down.
"We treat all incidents coming in the same and we investigate as far as we can," said Aurora police Sgt. Stacy Talbert, who supervises the school resource officers assigned to Cherry Creek School District campuses in Aurora.
Talbert said Safe2Tell leads to about half the calls the city gets for school threats. Other times officers hear of a threat from other students and chase that down, too.
Many threats to schools are made online, often by anonymous posters.
Those investigations can be challenging and time consuming, but Talbert said his team looks into them as best they can.
Earlier this year, in the aftermath of the Parkland High School shooting in Florida, police received a rash of threats to local schools. After investigation, police filed charges against six juveniles they say made threats to three Aurora schools.
Police said investigators looked into several other cases around the time of those February arrests, but no other charges were fled.
Still, police vowed to keep looking at those threats closely and to charge any additional people they can.
"Every student and faculty member in a school not only has the right to be safe when at school, but they also have the right to feel safe at school. It is our duty as law enforcement officers to keep the community safe and reduce the fear of crime," Aurora police Chief NickMetz said in a statement announcing the charges. "My officers go to great lengths every day to accomplish this mission."
Cazzell and Siegfried both said Safe2Tell has been an invaluable tool to help allow students and others to notify authorities of potential threats. Both districts have pushed the use of the hotline and made sure every student is aware that it can be used and used anonymously.
A total of four students have been charged with threats made to North Middle School that were first reported to police Feb. 23. Three female juveniles have been charged in one incident and one juvenile male has been charged in another. Police said the two incidents at North are separate but they were reported to police the same day.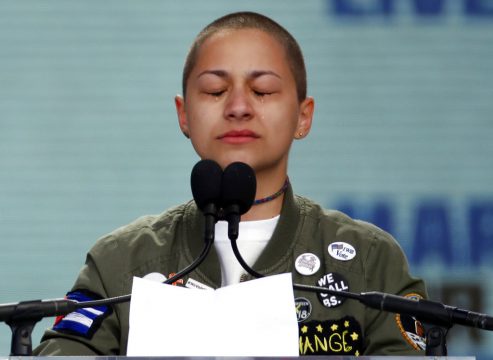 Is the answer more guns?
Almost immediately after a school shooting at least one vein on the discussion turns to arming teachers. The Hanover school district in eastern El Paso County was among the first districts in Colorado to adopt a policy that allows school employees to anonymously carry a concealed gun if they go through a quarterly training.
Parents told local TV station KOAA News5 that their district is setting the standard for safety in rural school districts, as it would likely take first responders 30 minutes to get to the school. Grant Schmidt, the district's superintendent, said in the year that the district has been operating under the policy he's had calls from school districts across the country to see how they've implemented a policy.
Laura Carno, the executive director for FASTER Colorado, said she anticipates a lot more school districts moving in the direction Hanover has. Her organization provides training for teachers and school employees who opt to and are allowed to carry guns in schools.
While arming teachers has been a hot topic in recent years, Carno said that is not what her group does. They just provide training, and nearly 60 percent of participants aren't teachers, but some form of school staff, such as a janitor, bus driver or administrator.
The group held its first class last year and plans to hold three more this summer with the possibility of adding an additional three classes if more school districts allow their employees to carry guns.
Carno said people who opt to take the class — which is often times made free because of donations and help from the Independence Institute — are already comfortable with firearms.
"These are the people that made a decision years ago to defend their families with a firearm," she said. "If they've already made that decision, they are disarmed at work."
The class is taught by police officers with SWAT experience and gives attendees the "same skills and tactics used by law enforcement."
"You will leave this class physically and mentally exhausted, but those who have participated agree that it is a wonderful experience and life changing class," FASTER's website says.