With a pungent aroma of top-shelf marijuana wafting through the air, Aurora police Sgt. Scott Pendleton strolled to the back of the city's marijuana storage facility.
"We have to dry everything out," he said, shouting over the whir of a drying machine and hulking ventilation system. "You can't package it in plastic wet, or it will mold."
APD built the facility a few years ago to handle the crush of illegal weed Pendleton and his Marijuana Enforcement Team was seizing. Last year they seized almost 2,500 pounds of pot and pretty much all of it landed here, at a location the department would rather not disclose. There are thousands of pounds of pricey weed there after all, and Pendleton said that could make it a target for crooks.
On the wall is a dry-erase board listing a few addresses in tony southeast Aurora neighborhoods, the sites of recent grow house raids. One on South Irvington Way — just a few blocks from the swank Southlands shopping center — is  worth close to $500,000, according to Arapahoe County property records.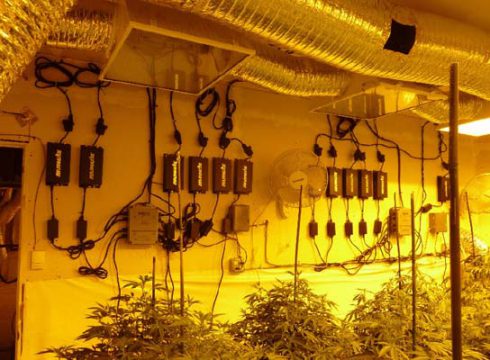 The neighborhoods are hardly "high-crime." Residents out there say that aside from the occasional medical emergency, they've never even seen an Aurora police cruiser roll down their block.
But for Pendleton and his team, those neighborhoods are regular stops.
"All of these are newer homes in nice areas," he said, looking at the three addresses.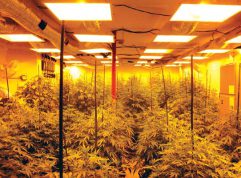 The amenities well-to-do home buyers are looking for — high-ceilings, basements that take up the whole floor plan and big garages — are also ideal for growing black-market weed. Increasingly, police say these environs in Aurora and other suburbs are grappling with illegal pot grows. And not small operations with a few plants for friends and family. Pendleton said the grows tend to be massive, with thousands of plants, hundreds of pounds of processed flower and the occasional gun.
Pretty much all of it, law enforcement officials say, is destined for some other state where Colorado-grown grass fetches top dollar.
Marijuana's murky days
When Pendleton took the helm of the department's Marijuana Enforcement Team seven years ago, the state's marijuana scene was in flux.
Legal recreational sales were still a couple years off, but medical marijuana had been legal for years.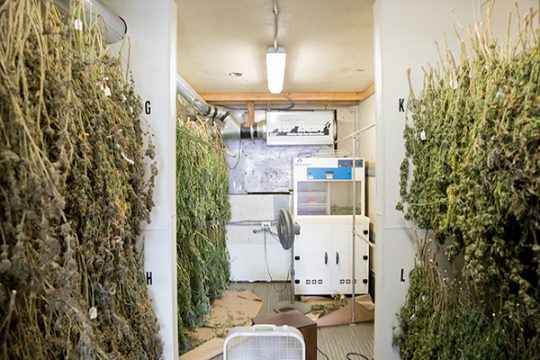 Plenty of people had a license to grow pot in their house, and many operated within those stringent state rules.
But Pendleton said not everybody did.
"We saw so many people just skirting the rules as far as what you could do medically," he said.
In some cases, it was obvious the home grows were cranking out weed destined for the black market, not the legal medical use that state voters allowed back in 2000.
The problem for police was that they didn't really know what to do when they came across those "legal" medical grows that pushed the limit. If someone was licensed for a dozen plants, what happens with the 13th plant? Or the 50th?
"Things were pretty murky back then," he said.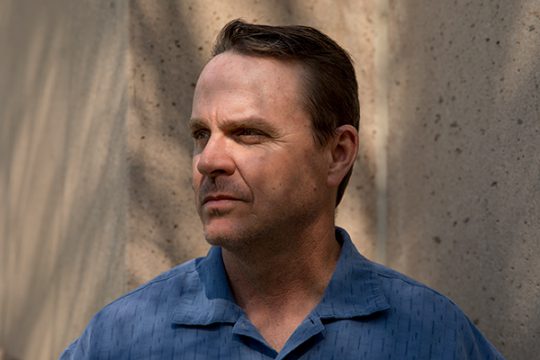 Even if officers came across a grow with way more plants than the state said they could have, Pendleton said police were reluctant to seize the plants. They weren't sure if prosecutors would take their case or if they were even allowed to take the weed out of a house.
"We don't want to get the department or the city sued for seizing something we shouldn't have," he said.
But the department did seize many of those grows.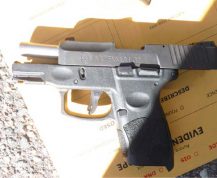 Taking a few hundred pounds of weed from a house created its own set of challenges for the police.
Initially, the team opted to bring the pot to the property room at the District No. 2 Station. That station is the department's headquarters though, and the police and administrative staff who are employed there weren't particularly fond of smelling dope all day.
"It would smell up this entire building," Pendleton said.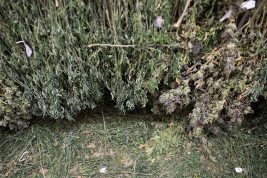 Eventually, the city purchased that off-site facility and outfitted it with pricey drying equipment and a wood chipper that the team uses to chop up the weed and put it into evidence bags.
The process is risky though, because the police don't know what sorts of pesticides may have been used on the plants. So when Pendleton and his team go to process the weed they seize, they don rubber suits and ventilators to steer clear of those chemicals.
Today, after all those years raiding grow houses, Aurora's marijuana cops are the go-to source for other departments in a spot similar to what Pendleton's unit dealt with when he started.
On a snowy spring morning in March, Pendleton walked into Aurora police headquarters after chatting with a fellow police officer in Vancouver. Police in that Canadian city are grappling with how legal pot could shake up their marijuana market, and Pendleton said he spent about an hour on the phone to offer advice. He said he did the same recently with police in Los Angeles.
It took a while, but Pendleton said the city's laws on legal weed are much clearer today, and his team knows what sorts of cases local prosecutors will file felony charges in.
Generally, cases where someone might just be pushing the limit of how many plants they can have will end up in municipal court with lesser charges, maybe a code violation.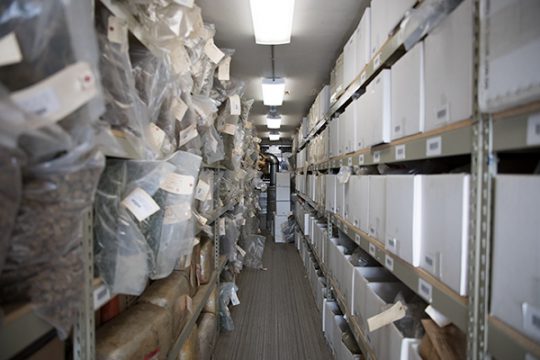 But the big grows, like the ones in those palatial southeast Aurora abodes, those are typically linked to organizations that plan to sell the pot in other states, Pendleton said. And those typically result in felony charges.
"Really the home grows — that's kind of our bread and butter," he said.
The grows Pendleton's team raids tend to be pretty professional operations, with elaborate set-ups growing hundreds of plants. But that doesn't mean they are always safe.
Pendleton said he has come across homes where the growers bored a hole through the basement floor to illegally tap into power lines. Tying into the line before it hits the electrical meter lets them steal power, but it creates a serious risk of getting shocked.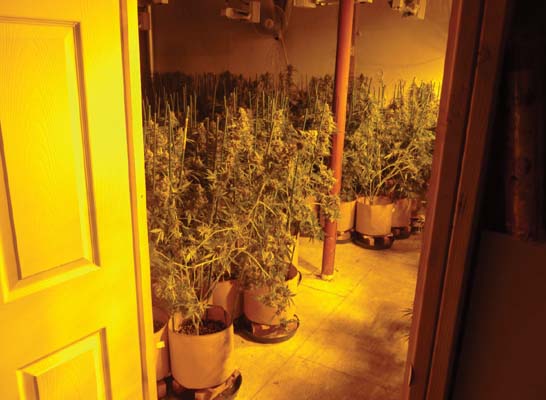 Other grows have power cords and water lines running close together, something that often requires the team to call out city building inspectors.
"It's pretty dangerous," he said.
And for the neighbors who can smell the pot, or see cars pulling into the garage at all hours of the night, Pendleton said the grows can be a major nuisance.
Bad case of a good reputation
After more than six years as a prosecutor in Boston, Darcy Kofol headed west a couple years ago and took a job in the 18th Judicial District.
When she made the move, she figured she was leaving her days prosecuting marijuana cases behind her.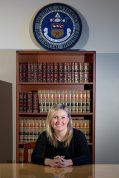 Weed is legal in Colorado so her hunch — which she said has been proven wrong time and again — was that prosecutors wouldn't deal with weed cases out here.
"I never, ever, thought that I would spend this much time prosecuting marijuana cases," she said.
These days, she said about 75 percent of her time is spent working pot cases, primarily those massive grows that take over huge houses or barns across the district, which includes Arapahoe, Douglas, Elbert and Lincoln counties.
Kofol said she was "floored" when she realized the scope of the state's black market, which she said includes regular shipments weighing hundreds of pounds heading out of state.
Her first indictment included 20 counts against a marijuana ring that Kofol said was sending 200 to 300 pounds out of state at a time.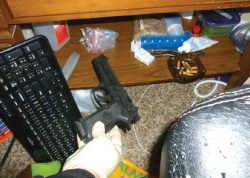 Particularly troubling, she said, are several robberies associated with that black market, largely driven by supposed buyers arranging a deal via craigslist only to then rob the seller.
"It's a business at the end of the day. And when money is involved, you are going to end up with this type of violence associated with it," she said.
District Attorney George Brauchler said that when it comes to drug-related violent crime, about half of the cases his office sees are related to weed.
"It is far more marijuana related than it is any other single drug," she said.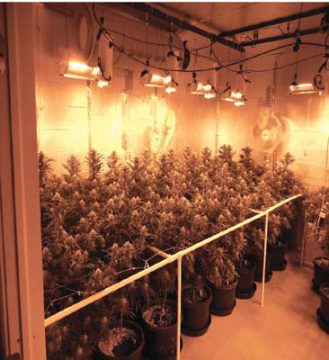 Both Pendleton and Brauchler said they don't think the state's legal pot shops are contributing to the black market pot heading out of Colorado, but they both pointed to other crime associated with those shops.
In Aurora, police are still trying to find the robbers who killed security guard Travis Mason at Green Heart Dispensary in 2016.
"This is a cash-only business," Brauchler said. "And where there is cash there is crime."
When it comes to illegal pot sales, bringing a case in front of a Colorado jury means at least some of the jurors probably voted in favor of legalization, and many probably would back wider legalization.
But Brauchler said he doesn't worry about bringing a case in front of what could be a marijuana-friendly jury. Same as bringing a felon in possession of a firearm case to a jury full of Second Amendment backers, Brauchler said jurors can separate the legal from the illegal.
"I think that people want a regulated market for marijuana, not a 'wild west' for marijuana," he said.
The challenge with the black market today, Brauchler and Kofol said, is that Colorado's marijuana has a reputation in other states. Every 500 or so miles a pound of pot gets from Colorado, the price spikes about $500, they said. And in Florida, a pound of Colorado pot can go for between $5,000 and $6,000.
"Colorado pot is now known as the best," Kofol said. "Which is not good for us."
Smell something, say something
The old saw about "it couldn't happen here" is among the more tired — and often least accurate — notions about crime.
Lawlessness isn't limited by geography, and even nicer neighborhoods have their share of criminal activity.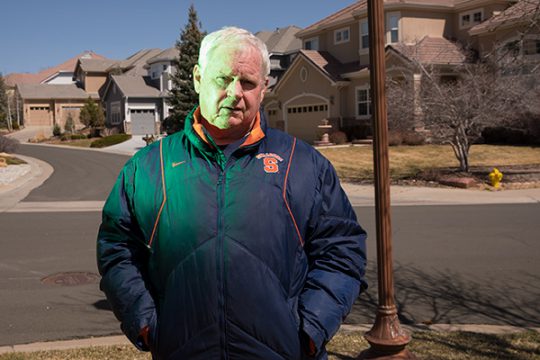 But in Jim Weeks' Saddlerock subdivision in far southeast Aurora, crime really was out of the ordinary.
Sure, he has seen police cars in the neighborhood before, but that was only when a neighbor had a heart attack.
Otherwise, in his 11 years in the neighborhood, Weeks, a retired federal worker, said he never saw any police and never heard of any crime.
"There's been nothing," he said of the neighborhood, where big homes back up to a golf course.
That changed when police raided a grow house a few doors down from Weeks' home, first in 2016, and again this winter.
"It was like a police car parking lot out there," he said.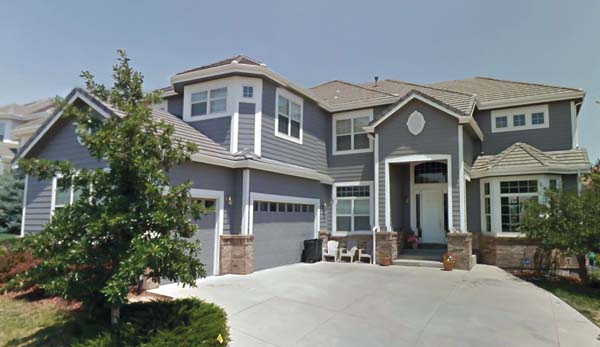 That January raid was one of several Pendleton's team made at that home on Quemoy Court and another on South Coolidge Street owned by Grover Mohinder.
In the past two years, MET has made eight felony arrests at the two homes and issued four more citations. In addition to illegally grown pot, police say they have seized methamphetamine and guns.
The homes both fit that pattern police have seen a lot of latelly: They have ample space, sprawling basements and big garages.
According to Arapahoe County records, the home on Quemoy is valued at $619,700 and the Coolidge home at $560,400.
At the Coolidge address, police received a tip about a possible illegal grow in May 2016 and later searched the home. There, police found several Florida residents with a large-scale grow operation. In all, police seized 112 plants and 65 pounds of dried marijuana. The pot was valued at $204,000 in Colorado but more than $500,000 in Florida, according to a presentation police gave at the community meeting after the busts.
In another bust involving four different Florida residents at the same address later that year, police seized 23 pounds of pot and issued four municipal citations.
In all, across the two addresses during the past two years, police seized 1,460 plants and a total of 379 pounds of pot valued at more than $830,000.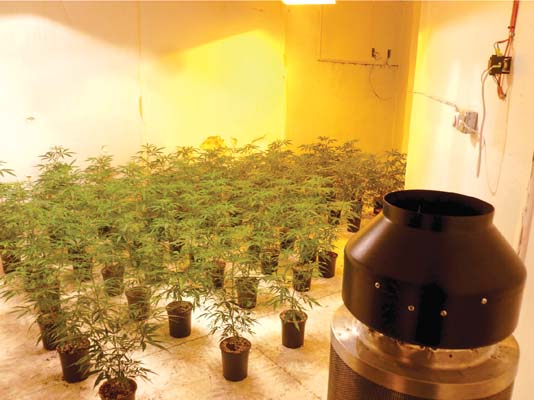 Police said after the latest raid that they didn't have any evidence showing Mohinder was in on the scheme to use the houses to grow copious amounts of pot.
But the city took a novel approach to making sure the high-end homes stopped being hubs of marijuana activity.
Deputy City Attorney Nancy Rodgers said the city used the same city laws they've used to crackdown on seedy East Colfax Avenue motels and "crack houses."
Rodgers said the city is treating the home as a "specified crime property." A notice signed by police Chief Nick Metz was sent to the owner Feb. 21 and served on the property, she said.
Since then, Mohinder entered into an agreement with the city that said his leases will specify that marijuana can't be grown on the premises. It also said there is a "zero tolerance" policy for any criminal activity.
And giving the deal some teeth, Mohinder is required to inspect the home every 60 days. If he finds pot, he has to start an eviction proceeding, otherwise the city will take him back to court.
That inspection clause is crucial for neighbors leery of ever having another big grow on their block, Weeks said.
He said neighbors worry about the house being a magnet for other crime, as well as what it could do to their own property values.
Going forward, Weeks said he is embracing the "see something, say something" approach if he has suspicions about a house.
"It ought to be," he said, "if you see something — or smell something — say something."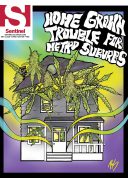 Police say you might be living near a grow house if…

• Toys are often outside the home but no children are ever seen at the home.

• Large quantities of growing equipment and supplies are seen taken into the home/outbuildings but there are no flowers or gardens at the home. Often purchased in winter months.

• Numerous pots, soil, garden hoses and fertilizers around the property.

• Appears to be vacant, yard poorly kept and newspapers build up at the front door.

• Hoses run from doors and windows to the outside of the home.

• Visitors often park down the street and walk to the home.

• In condominiums, owners move in at night, disappear for long periods of time or are never seen moving in.

• Garbage days there is no garbage ever or there is no noticeable activity in the home but a lot of garbage.

• Grow ops can either be lived in or maintained by visiting gardeners.

• Growing marijuana outdoors is not legal

• Occupants don't appear to have regular job hours and drive expensive automobiles.

• Dark window coverings on many windows.

• Illuminated rooms or outbuildings nearly 24 hours a day.

• Heavy condensation on windows, lack of frost or snow on roofs of houses when others have frost and snow.

• Blowing curtains from fans.

• Abnormal number of roof vents or unusual amount of steam in cold weather.

• Extra security such as large fences or guard dogs.

• Entry is always through the automatic garage doors and residents are always in their cars

• Strange smell or odor coming from the home.

• Electrical humming sounds, numerous fans and running water.

• Unusual wiring to the exterior of the home and or the electrical meter spins at a faster than normal rate.

• Commonly experienced localized power surges or browning. Lights often dim or appliances slow down with lack of power.

Avoid making any contact with neighbors, police say

—Aurora Police