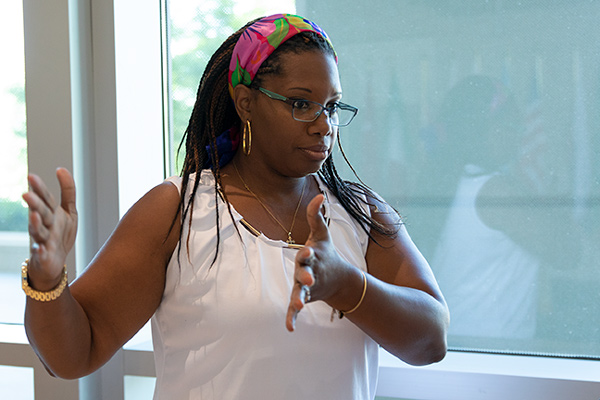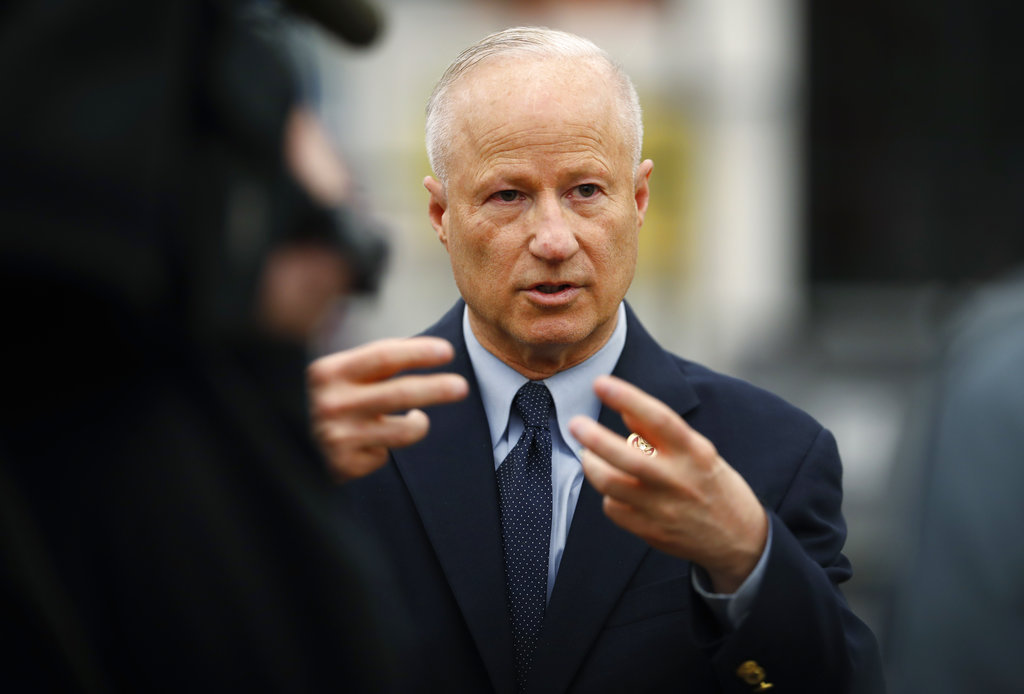 AURORA | A homeless veteran faces multiple obstacles when trying to find temporary shelter. Those barriers to getting a place to sleep grow exponentially if the veteran is trying to find shelter for their children as well. 
Too often, due to budgetary constraints homeless shelters will only be able to serve the veteran and not provide shelter for the rest of the family. That leads to scores of veterans turning down a bed in order to remain with their family for the night.
The U.S. Department of Veterans Affairs helps fund housing for homeless veterans at shelters and service centers, but current policy won't allow for that reimbursement for children. That's in stark contrast with funding for other groups, including non-veteran adults and their children, which service center are able to receive reimbursement from government agencies. And it leads to shelters, working on shoestring budgets, giving non-veteran families priority placement over veterans with children. 
U.S. Rep. Mike Coffman, R-Aurora, and large contingent of Congress are hoping to eliminate this issue and allow vets and their families to stay together when seeking shelter. Coffman has sponsored bill, H.R. 4099, that would authorize the VA to reimburse shelters and other providers with 50-percent of the cost of housing minor children with their parents. The bill had been introduced into committee and has gathered the backing of almost 200 members of Congress.  
"It is so important and the fact is we're not helping veterans who have families because they're not utilizing these shelters," Coffman said. "Often times, (these shelters) don't have the money because there's no reimbursement for the families. It's a real problem. I think obviously these veterans have sacrificed a lot for the country and we have an obligation to help them and to help their families."
The issue got on Coffman's radar because of what the Comitis Crisis Center was hearing from other service centers and their own experience in trying to find shelter for children of veterans.
"I actually identified this issue because of the one part of this. Every single year, I said why on earth are we serving non veteran homeless families and getting paid for every bed, but when we serve veterans we're not getting paid for their children or their spouse?" said James Gillespie, community impact and government relations liaison with Mile High Behavioral Health and Comitis. "The general cost is around $280,000 every year we eat and fundraise for."
Gillespie said while Comitis is able to fundraise to meet the need, many of the more than 600 shelters that receive compensation from the VA can't fill the funding gap to provide for families of veterans. Which often means veterans chose not to take the housing assistance so they can remain with their families.
This was the issue that faced DeLisa Smith-Martin, an Army veteran who faced homelessness with three children. Fleeing domestic abuse in Atlanta, Smith-Martin came to Aurora. When she got here and was looking for temporary housing, she found out she wouldn't be able to use a VA shelter program because she was female and with her children.
"If it weren't for Comitis, I would have been living in my car. When I was in Atlanta for a time I was living in my vehicle with my children," Smith-Martin.
Smith-Martin, who was dealing with post traumatic stress disorder, said facing homelessness doubles those mental health issues she and other veterans face. It becomes impossible to get the help you need when you're facing the crisis of your family not having a place to live.
Coffman said the biggest hurdle facing the bill right now is funding. While the bill hasn't received a Congressional Budget office score, Comitis estimates that the program will cost $22 million annually based on how many children were served by shelters last year. Coffman imagined to get the bill passed they would have to find offsets in the VA budget, most likely coming from top end positions that he said don't directly benefit veterans.