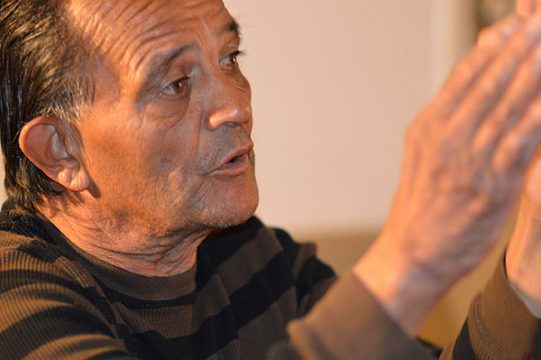 They're nothing like the cliche most people think of when they consider people experiencing homelessness. They have jobs, go to school, lead their lives — but without a home to call their own. The homelessness of almost half the state is virtually invisible to most of us.
You see them, but most likely you don't know it when you do.
They don't have homes. Most likely, they have jobs, responsibilities, dreams, cars, bills and everything else that makes up what we call life in Colorado.
But they don't have homes. There's about 10,000 neighbors, friends, clerks, managers and others across the state who are just like everyone else, but without a permanent home, according to homelessness activists.
Most people associate homelessness with cliches of people pushing grocery carts filled with worldly belongings along urban corridors or camping along metro-area creeks or Downtown Denver sidewalks, said James Gillespie, a longtime advocate of solving homelessness and government relations manager for Aurora's Comitis Crisis Center and its parent agency Mile High Behavioral Healthcare.
That's only part of the picture, he said. A small part.
Of the nearly 11,000 people in Colorado deemed "homeless," 40 percent of them have a place, a dwelling to stay in. It could be a shelter, a couch in a friend or relative's house or a motel. Many more live in cars parked in shopping centers or apartment buildings where "residents" can go unnoticed.
As you read the stories of the area's invisible homeless, you'll discover how any number of problems almost everyone deals with can become crises that pushed people out of their homes. They don't wander the streets or beg. The go to work. They go to school. They go on with their lives working to find a way back to what so many people take for granted: a home.
For this story, Sentinel Colorado staff writers and photographers collaborated with photography students from Community College of Aurora. Sentinel staffers bring you three profiles of experience. These are your neighbors who reveal first hand how relatively simply they lost a home, and the long climb back to joining the ranks of those with homes of their own.
CCA photographers bring you a pictorial story of those in the community working now to come back. Some are in shelters. Others in temporary housing arrangements. They all want what most people have: a home.
---
Amanda Gold
In February 2014, the liquor store on the corner of East Sixth Avenue and Pearl Street in Denver was a regular stop during Amanda Gold's commute.
She would stop by The Wine Seller And Spirits Too nearly every day to buy shooters of Kentucky Deluxe whiskey on her way to her minimum-wage job at Snarf's Sandwiches.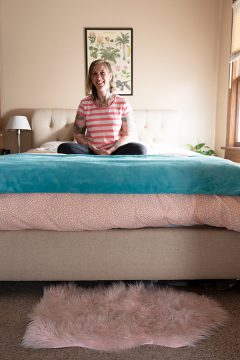 She would usually pay in change. The 32-year-old had spent more than a decade weaving in and out of homelessness across the country: first as a teenage runaway hopping freight trains throughout the West, later as a struggling addict who briefly found stability in Minnesota in her 20s, then as an around-the-clock drinker in an abusive relationship living in Denver.
But on a Tuesday afternoon in late February 2014, Gold's typical stop at her local bottle shop ended differently.
She burst into tears at the register and lamented to the clerk her dependence on booze, her suicidal thoughts and her frustration with where she was in her life.
The clerk, Lisa, came around the counter and sat with Gold for more than half an hour. She told Gold that she herself was now sober after pushing against addiction. She offered to take her to a meeting for recovering alcoholics later that week.
Gold went by herself later that day. She's been sober ever since.
"I was one of the lucky ones where something truly magical happened, and the cravings were just lifted," she said. " … And then staying housed is kind of a snap after that."
Before that meeting, the longest Gold, now 37, said she had gone without alcohol in her adult life was three days.
"During my third and last heroin addiction, the withdrawals were so bad that I was just chugging whiskey to try to deal … and that's what ultimately drove me to get sober. Like I quit heroin to almost die from cheap whiskey? That's crazy," she said. "In my mind, it should have been a heroin overdose if I was going to go early, but then I was just one of those sad, middle-aged drunks. Like, it wasn't cute."
Since that day five years ago, the one-time transient has kept busy. After ditching her boyfriend, she moved to an apartment on First Avenue and Grant Street in Denver. She later got a job as a peer support specialist at the Colorado Coalition for the Homeless.
She's slated to soon graduate from Naropa University in Boulder with a degree in interdisciplinary studies, and this summer she plans on bolstering her burgeoning career as a muralist.
Gold, known on Instagram as @amandagoldmakesart, last year consecrated the place where she got sober — The Wine Seller — when she helped fellow Denver artists Tommy Nahulu and Lori Musselman splash a massive butterfly on the building's western wall.
Her name is now stenciled in teal paint just above a guardrail in the shop's teeny parking lot.
Now, with the help of a grant from the Denver Foundation, she's working to spread her message of perseverance and self-worth to other people, specifically women, who have experienced homelessness and addiction.
She's working on forming an art cooperative that will run mural-making workshops across the metro area.
"My dream is to start this art company that works with people with lived-experience, making big murals and using that as a bridge to heal communities," she said.
In recent years, Gold has shaped her message through the Close to Home Storytellers Network, a speaker's bureau organized by the Denver Foundation in which formerly homeless individuals can tell their tale. Gold spoke at an Aurora public library.
She said her message has crystallized in recent years since she's been in school at Naropa.
"You don't have to wait for somebody to give you permission or help or money to get out of a situation; you can get out of it yourself if you're ready," she said.
In the meantime, Gold said she's happy to let parts of her past fade while relishing the possibilities the future may hold.
The emerging artist, who worked for five years as a tattooist and has more than 20 pieces of body art herself, said she's enjoyed watching at least one of her earlier designs fade.
On her right palm, she has the word "please" scrawled in blotchy cursive; on her left palm, the words "thank you" are penned in noticeably clearer writing. She touched up the left palm shortly after the original needling because it began to grow faint. While the right-hander had no problem correcting the words on her left mitt, the right was harder. Now, Gold says she's glad the complimentary adverb on her right hand is slowly waning.
"I love that it's fading because I'm just feeling so much gratitude," she said. "I hope that at the end of my life I won't want anything — I'll be grateful for all of it."
— QUINCY SNOWDON, Staff Writer
---
Theda Bruns
The journey through and out of homelessness isn't always linear. There are ups, downs and sometimes, like in the experience of Theda Bruns, circles.
For her, it wasn't always obvious during her journey that she was homeless.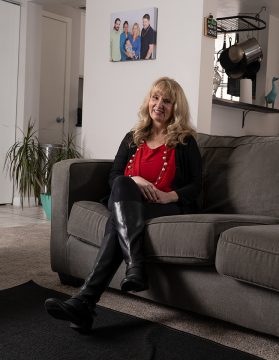 Bruns, now 56, is graduating from college with a degree in psychology. She's an intern at the Aurora Ready to Work program that helps people experiencing homelessness get jobs and back to a life off the streets.
She lives in a condominium in Aurora with her boyfriend. One of her sons is her neighbor. He lives in another condo Bruns owns nearby. Life is much different for the new graduate than it was 17 years ago when she was struggling with an abusive partner.
Bruns sums up her experience thoughtfully, but with few words: "It was really scary," she said.
Sometimes she'd escape her husband. She called those times "snippets" of freedom.
"When I got those snippets, I lived in motels with my kids and I lived with family," she said.
She remembers one turning point in particular, when she and her two young sons had moved into an apartment, away from her then-husband. She filed a restraining order against him, but one night he showed up and got into the apartment.
He shattered one of the three ceramic bears she had above the fireplace. It was the mama bear figurine. Bruns remembers that detail specifically, a sort of metaphor of her experience physically and mentally. She was a working mom who was in survival mode, trying to keep from buckling under the pressure of everything that was happening to and around her.
That night, Bruns ended up in the hospital with injuries from her abuser. For two months afterward she was afraid to return to the apartment. She and her boys stayed at the Gateway Battered Women's Shelter in Aurora.
"It was very uncomfortable and hard," she said.
At the shelter, Bruns was able to seek help and access different resources. They helped her file for a divorce. But soon after leaving the shelter, she and her boys returned to her husband. This time, however, she bought a house and put all of the bills in her own name, an attempt at regaining some control of her life. Her husband eventually left her, and with that so did any kind of financial security.
Bruns had a job, she worked full-time. But it wasn't enough to make ends meet, so she'd pick up groceries from food banks. She made too much to qualify for assistance programs. She eventually lost the house and returned to California to live with family for a while.
"At that point I felt suicidal," she said.
From a bedroom she shared with her two sons, Bruns knew that being able to live on her own would never happen in California. So she returned to Colorado.
There wasn't ever a time Bruns said she knew her life was on the upswing or that she and her boys were finally past the days of bunking with family or in shelters or in motels. It was just taking one day at a time, for a very long time.
"It was hard asking for help. I was ashamed and felt really guilty and I was in an abusive relationship," she said. "I felt like when I did ask for help it was not available because I was trying, I made too much money. But people should reach out because you're not alone. There are other people out there. People really do want to help."
Her faith also had a lot to do with Bruns's survival, she said. It's what guided her to eventually get her bachelor's degree. She started in 2008, and she will graduate this month with a psychology degree from Metropolitan State University of Denver.
Bruns jokes that she's just like any normal college student. She's not sure what she'll do now armed with a degree, but she does know that she wants to help people, possibly who are going through experiences like she had.
She hopes she can help others find a straight path out of the circle of being homeless.
— KARA MASON, Staff Writer
---
Marsha Brown
Save all the money you can, but when the going gets really tough, you might have no choice but to lose your home.
It's a common fear that became a reality for Marsha Brown in 2011. Brown, now 50, was raising two teenagers and held down three gigs as a credit bureau worker, nonprofit organizer and finally a small business owner.
But when her business just started taking off – around Thanksgiving of that year –she got a phone call.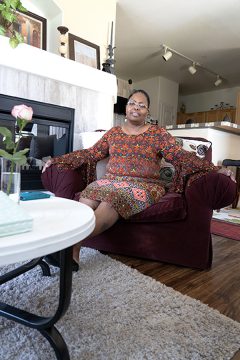 Her teenage son was riding with his girlfriend while she drove to play video games at a friend's house, when a drunk driver blew through an intersection and t-boned their car.
It was a horrific accident. The car was dragged about 400 feet, Brown said. Her son had to be cut out of the roof of the car to be extracted, and was rushed to the hospital with serious injuries: severe nerve and muscle damage, a torn hip joint – and then, the trauma of losing his girlfriend. She was killed in the accident.
"You know, you save up for a rainy day," Brown said. "He went from being a martial artist … to almost being a person that experienced a stroke."
The same day she learned her son was almost killed, Brown closed her budding small business to become a full-time caretaker. The bills started piling up. She now had to buy heaps of medical equipment for her son, from a Tempurpedic bed to Ace bandages and myriad doctor's office appointments, special shoes, neurologists, blood work, and on and on.
She's not sure whether she had health insurance at the time. If she did, it was probably Medicaid, she said. Regardless, ends didn't meet. She couldn't pay rent by May.
With no family in town, she didn't know what to do.
"When you start talking about homelessness, that's like being dropped in a foreign country, knowing no one," she said. "There is no plan for that."
It would be about five years before Brown had a place of her own that wasn't transitional or public housing.
First, she loaded a mattress in a truck she owned that was already patched heavily with duct tape. Friends of her daughter and son graciously invited them to stay while Brown got back on her feet.
For the next month, she slept in the car, separated from her children at night.
Homelessness for her was invisible to the rest of the world.
"When you think of homeless, you think of a veteran, the person in the wheelchair, the folks struggling with substance abuse, and you can physically see them," she said. "Versus someone you go to work with every day, and they're living out their car."
She took it hard.
"The hardest thing for me was forgiving myself, for allowing my kids to be homeless," she said.
But by being extremely persistent, she was able to secure a 3-bedroom apartment about a month later in Denver's Warren Village transitional housing with the help of her son's disability services.
When she got the keys to the apartment, she and her children turned the key, smiled and just lay on the floor.
Settled for the time being, Brown began an incredibly difficult process of building up her savings in the Denver metro area right when the real estate market spiked. She worked to navigate a web of social services and grant applications that can have very specific requirements and mountains of red tape.
She remembers reaching out to a Denver city council member and telling her, "Hey, I got on this train, and now I can't get off."
But life went on. Her teenage daughter needed a prom dress. There was no money. A caseworker worked with the school, Cherokee Trail High School in Aurora, and got what she needed. During this time, Brown herself also got a college degree, but she couldn't walk the stage and receive her diploma.
In the next years, she left Warren Village, moved to public housing in Denver's Sunnyside neighborhood, and got a job with Denver Human Services.
Now, she works full-time with Denver Human Services and mentors homeless and displaced folks. She owns a condo in Denver, thanks to a Wells Fargo grant and the financial training she received.
Brown said the journey, from her son's trauma to her own, are heavy baggage. Rather than brandishing scars, she feels optimistic about what life might bring next.
The time she spent displaced, however, is an intimate part of her identity.
"I don't think they realize the hopelessness that a person experiences – how hard is it to look at yourself and say, 'Nobody even notices me,'" she said of being homeless. "I don't think that people understand the hurt and shame that a person feels when you're on the streets."
She does.
— GRANT STRINGER, Staff Writer