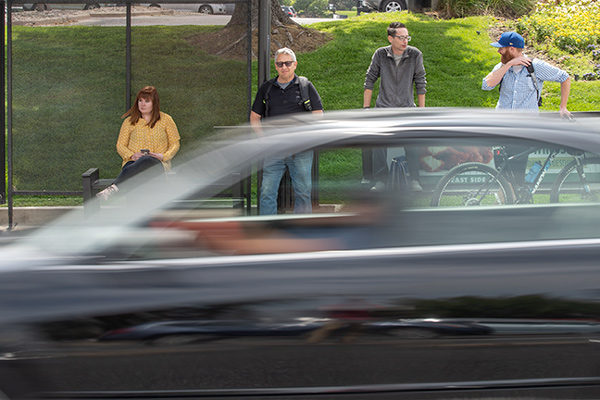 As you sit in bumper-to-bumper traffic, alternatives to the daily car commute stare at you, a constant reminder that getting around doesn't have to be like this.
There are the bike lanes that snake along city streets, and pedestrian paths that weave through neighborhoods, and bus stops dotting sidewalks all over town.
All of them offer some degree of escape from the monotony of puttering through rush hour with your hands gripping the steering wheel.
Anna Bunce, the city of Aurora's traffic manager, knows all of these options — as well as pretty much every street light and stop sign in Aurora — better than most.
The way Bunce sees it, though, those bike lanes, pedestrian paths and bus stops aren't really about encouraging people to get out of their cars. They are more about offering equity than anything else, about ensuring that it isn't just the folks with enough cash for a car who can get from one end of town to the other.
"It's about making sure there is choice available," she said.
But Aurora is a sprawling suburb, with more than 370,000 people who are spread across miles. And like many American 'burbs, especially in the west, car travel is a central part of life as residents hop behind the wheel and roll out of their two-car garages on the way to some expansive parking lot.
So in a city like this, where the car has long been king, how doable is it to ditch the automobile in favor of some less-expensive, more-active or less carbon-reliant modes of transit?
It used to be if you wanted to go car-less in Aurora you better know the bus schedules, be willing to hoof, have plenty of cash for cabs or be willing to hop on a bicycle and navigate busy streets. But those days are gone. Now, with the R-Line offering train service through town, ride-sharing apps selling rides for just a few bucks and hundreds of miles and counting of recently-built bike lanes, the options for your ditching the automobile are plenty.
And experts say if you really want to give it a try, going with a car-free life in Aurora is easier than ever, and it largely depends on just how much convenience convenient you demand from your commute.
So the Sentinel staff gave it a try. We ditched our cars for a few days and relied only on bikes, ride shares, light rail, and our feet. We also chatted up the experts to see what they think about living the sans-whip lifestyle in the region. Here's our take on being carless in Colorado.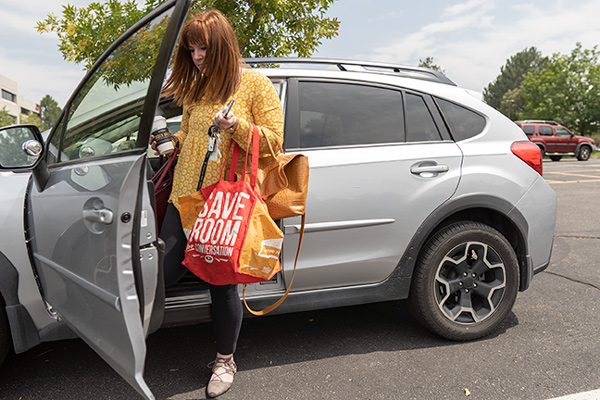 Kara loves cars
Hi. I'm Kara. And I'm a car-a-holic. I said it. I feel better. But you and your car know, I'm hardly alone here in the metro area.
There are 1,035 buses, 172 light rail vehicles and 142 public transportation routes in metro Denver — according to the Denver Metro District — and yet each morning and afternoon the region's major roadways fill with cars, many occupied by just a single person making the commute from their 9-to-5.
Like me, you're probably one of them.
I don't have to travel but a few miles from my home to my office. Having a car at my disposal any time during the day when I might need to scurry on over to city hall or grab coffee with a source makes life a whole lot easier, or possible.
Ask any regional Denverite white-knuckled and battling traffic why they do it every day. It's way easier than taking public transportation. That's the answer I'd give, and the answer I did give when this story was pitched in an editorial meeting months and months ago.
I looked for nearly any way around going carless. Luckily our photographer, Philip Poston, nearly passes my apartment complex on the way into the office each morning. So I had that covered. I can't imagine bumming a ride all the time, but for our purposes it worked out well. One morning we had an assignment at city hall and likely would have driven together anyway.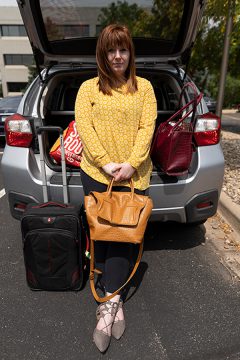 In preparing for a week of being carless — which lasted about 2.75 days for me — I was confident living so close wouldn't make things bad at all. Just under two miles from door to door. It takes me about five minutes on an average day. But firing up Google Maps proved that is not the case, and also I'm far more impatient than even I thought.
Eighteen minutes by bus and 34 minutes if I would have walked. Neither of those commutes are terribly long, but they also don't land me anywhere close to a coffee shop, which has embarrassingly become part of my morning routine.
I Uber'd my way home those two days for one major reason: I'm a bag lady. I often carry three bags — my work bag, my lunch bag and my handbag.
When I did consolidate, I'd forget something, like my press badge or business cards. I'm sure after that initial reorganizing things would become easier.
Winna MacLaren, a public relations coordinator for the Denver Regional Council of Governments, confirmed that for me. She said sometimes it just takes a little persuasion to get people to switch over from driving to taking public transportation. Like me, they don't think they can do it until they do.
I ended up enjoying walking to events close to my house that I wouldn't have even considered were within walking distance even a week prior.
DRCOG, which partners with more than 50 regional government bodies in the nine counties in the metro Denver region, encourages people to eliminate driving alone as much as possible through its Way To Go program. The program's website features tips and help for people looking to eliminate driving — such as a tracker that compares modes of transportation and connect with other people who are traveling the same route to make carpooling a better option.
"Once people try another option, they're more likely to try it again in the future," MacLaren said.
She started biking to and from work about a year and a half ago and said even for her it took a little bit of rethinking to get in the habit of not being in a car every day. It can be intimidating for people to completely switch over to not using a car, she said. But figuring out a plan can be a big motivator.
"One of the biggest ways people can kick-start that not-driving habit is with our Go-Tober campaign," MacLaren said.
For the month of October, companies big and small across the region compete with each other to not drive their work commute.
DRCOG's main reason for getting people out of cars is to reduce traffic congestion in an effort to help the environment. As a major metro region government council, DRCOG is required to work to reduce carbon emissions — Go-Tober and Way To Go are part of that.
And it's not easy getting people to make the switch.
Since 2006 the organization has been preparing annual traffic congestion reports. There was a 10 percent increase in vehicle miles traveled from 2011 to 2016. MacLaren said that's partly because of a lot of population growth in that time. According to DRCOG, those vehicle miles traveled is to increase 41 percent by 2040.
To put that in perspective, a commuter would spend 104 hours of their year in traffic. Today, the average Denver car commuter spends about 66 hours each year in traffic.
If that doesn't get you on the bus and out of the driver's seat, then I don't know what will.
— KARA MASON, staff writer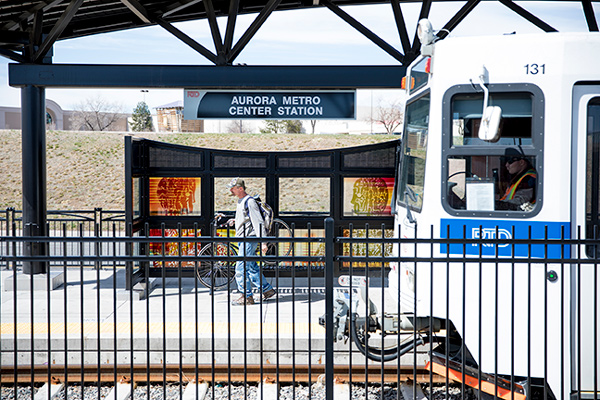 Ramsey needs more time
This wasn't my first time going carless in the area. When I was in college at Metropolitan State University of Denver in 2010, I was living and working downtown. It was a 25-minute bus ride from work, I could take one of several bus lines down to school and back again, or just opt for a quick bike ride. And the cost of a bus pass was included in my tuition, so I wasn't having to drop any additional money to get around.
Immediately this time around though, it became clear in my planning of going carless that transit options become much more time sensitive and time consuming the further you're away from the metro area and how late or early one is traveling.
If I was traveling on the periphery of the metro area, as opposed to going into the heart of it all and back again, travel was going to be more of a headache and time consumer.
My carless days did not have the most auspicious start. In fact, my first day was nothing but an abject failure.
The day before I was set to travel completely by either public transit or my own two feet, I looked at my schedule and realized there was absolutely no way I could make my day work without spending more than half my waking hours traveling by bus.
Trying to make a meeting in Centennial would've required me to give up most of my morning at my desk and trade it for a seat on the bus. Given the schedule we have here in the newsroom, my entire plan would have been torpedoed, meaning the bus wasn't going to be a feasible transportation plan.
But that wasn't the biggest hurdle to eschewing my keys for transit on the first day. It was the possibility of not getting home until sunrise.
I work as a waiter in south Littleton two nights a week about 30 minutes by car from my apartment in Aurora. While there is a light rail and bus stop within walking distance from the restaurant, the time on the train between it and the stop near my house would have been more than hour, making the trip about an hour and a half. Meaning I would be at home around 12:30 a.m.
If for some reason work lasted longer than I planned, and I missed the last train available at 11:12 p.m., I would be stuck without a way to get home until around 4:30 a.m., getting me back home around 6 a.m.
Nope.
Faced with all of that, I chickened out and opted to use my Honda for one more day.
Now I could have made it all work that day using Uber or Lyft, but that option was available to me in large part because I could expense it as part of the story. But using a rideshare to get to and from the restaurant would run me about $50 for the entire trip. Which sort of defeats the purpose of having a second job if I had to use that option on a regular basis.
Taking transit may be easier than ever with the arrival of the R Line in the last few years — but even so, the Regional Transportation District is still trying to figure out the right formula for service. Late last year the regional agency proposed service cuts because of low ridership.
RTD lessened the cuts amidst outcries from the public, specifically those who rely on the light rail line. Former Aurora Mayor Steve Hogan called on RTD to market the line more, which RTD says it's doing.
It's the getting to the train and getting from the train that makes it challenging.
"The first and last mile scenario is one that we're focusing on more and more," Reed said. "We're working with private companies to see about shuttle options, emphasize pedestrian access, carpooling, and bike access."
Now while Thursday had been a wash, Friday and beyond was a much easier experience. Time consuming, still but much easier to plan.
My apartment in Aurora is on a bus line that goes every 30 minutes and drops right off at the Sentinel's office, making my subsequent morning commutes relatively easy. So when I was staying at my place, I was maybe only adding about 10 minutes ore to my normal commute.
But I don't always travel from my house to work. When I'm in Cherry Creek to start my mornings, my 20-minute commute into the office now becomes about an hour long and requires a transfer and hopefully a short wait for the next bus.
Now getting to a theater Friday night for a play review wasn't difficult, but it still added more than 40 minutes to the time I would normally have had to spend to make the trip in my car. And that time in the bus, while enjoyable because I was able to listen to a podcast and write some emails, still requires some significant time out of the day to make it all work.
Reed said he takes the bus everyday. For him, it's a way to decompress, check emails and wind down the work day.
"My generation didn't grow up thinking about public transportation as an option," Reed said. He thinks that's why some people don't consider it.
"That's a very different reality (today) and the vast majority of people who have grown up in this area over the years didn't have options — and that's changing — mostly on the reliance and awareness of mobility options."
— RAMSEY SCOTT, staff writer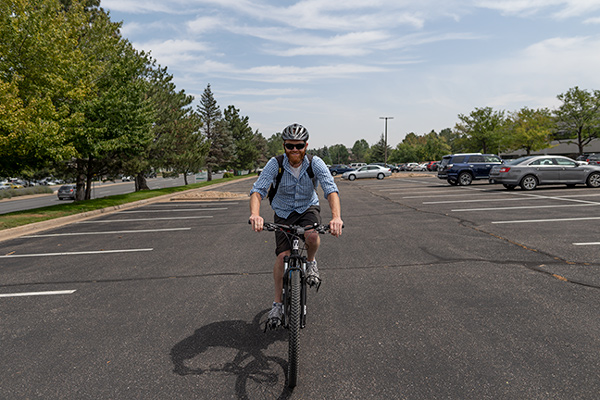 Brandon pedals into a groove
After her day in the city's planning department, Karen Hancock strolls down to a bike locker in the municipal center's parking lot. She straps on her helmet and hops on her flat-bar Fuji commuter bike and cruises out of  the garage toward the Highline Canal.
On this gloomy afternoon, I tag along with her as she makes her daily bike commute from city hall back to her east Denver home.
Hancock has been commuting nearly everyday via bike for about seven years, and she wouldn't have it any other way.
The daily ride helps her clear her head, she said as we ride, and it means she logs only about 20 miles a month on her car — that's it.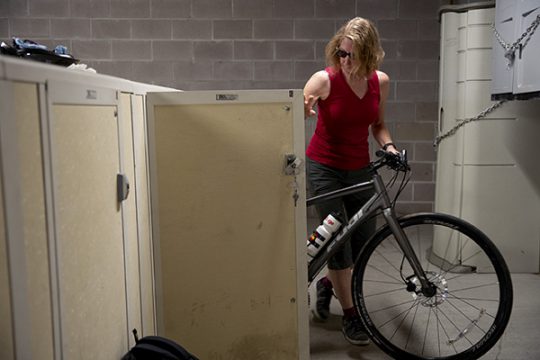 As she cruised through north Aurora, Hancock said the grid layout of the streets makes the commute a breeze. Other than the intersection of East 13th Avenue and Peoria Street — where there's no stop light but a steady stream of traffic — her commute is no problem.
For me, it was generally pretty easy to make it to and from work via bike, but I am pretty certain most wouldn't have it so easy.
For one, I have the benefit of a photographer who could drive me to assignments if something pops up. And I'm lucky enough to live and work adjacent to paved bike and pedestrian paths.
Lastly, I love riding bikes, so it didn't really seem like work, just cranking out some miles on the bike like I would anyway.
The most annoying part, I guess, was being a little sweaty every day when I rolled into the office.
It also takes a little longer and requires more planning than simply hopping in the car. The shoulder bag I carry every day doesn't really work for a bike ride so I had to pack a backpack, which included carefully arranging my lunch so it wouldn't splatter all over my computer if I nailed a bump.
There was also the ever-present fear of getting my bike stolen.
My friend shared a video with me a few months ago of his friend getting her bike stolen off her car's rack in broad daylight on a busy Denver street. My stomach hurt watching some jerk waltz up to the bike with a hacksaw in hand, chop off the lock and sprint away with a high-end mountain bike. Even worse was seeing all the people who cruised by not noticing the felony happening right in front of them.
At the office I didn't fret too much about having my bike locked to a rack outside. But when I rode to my daughter's karate class, having the bike locked to a guardrail out front was  far from pleasant. During an hour-long class I checked on the bike four times — probably three more than was reasonable, but I couldn't shake that video.
I chatted with Craig Clark, the manager at Treads Bicycle shop in Aurora about the bike commuting scene. He said the shop gets plenty of customers who are looking to get places on a bike instead of in the car.
I asked him if he thinks Aurora is a place where a cyclist can really forget their car for a while and ride a bike instead. With all those trails, sharrow lanes and neighborhood streets, he said it's no problem.
Sure, you have to worry about motorists who don't glance to their right — an issue I faced every day when I rode under Interstate 225 at Parker Road and motorists getting off the highway never so much as glanced my way. But Clark said all a rider has to decide is just how much of a ride they are up for. If they just want an easy, largely sweat free ride, he said all you really need is a helmet and your bike and you can do it. But Treads offers an endless string of accessories that more-serious riders like for their commute, including fenders, high-end saddle bags, bells, lights and toe clips. Still, I don't know how in the world a parent could pull off not having a car, especially a single parent.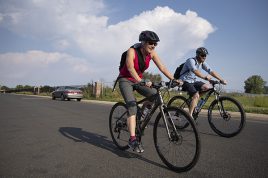 On just the second day of my car-less experiment, I had to cheat. The only babysitter option I had was my former in-laws on the southwest side of town, a 10-mile ride from my place and about 15 miles from the office. My kid is too big for the tent-style bike trailer but her and I use one of those trailers where she can pedal — it looks almost like a tandem — all the time.
But forcing a 5-year-old into a 10-mile ride for the sake of journalism? Nah, that felt too Dance Mom-ish.
I asked Hancock what she thought about parents trying the bike commute and she agreed it would be nearly impossible. The bike commute, she said as we cruised near the light rail station at I-225 and East 2nd Avenue, probably isn't for parents with small children unless they have the ideal daycare and work set up.
But then again, she said as a light drizzle fell, every time she rides the bus she sees parents with several kids, strollers and bags of groceries piling on and off the bus. That's hardly an easy commute, so if they can find a way, she said, a parent really hell-bent on bike commuting can do it, too.
— BRANDON JOHANSSON, staff writer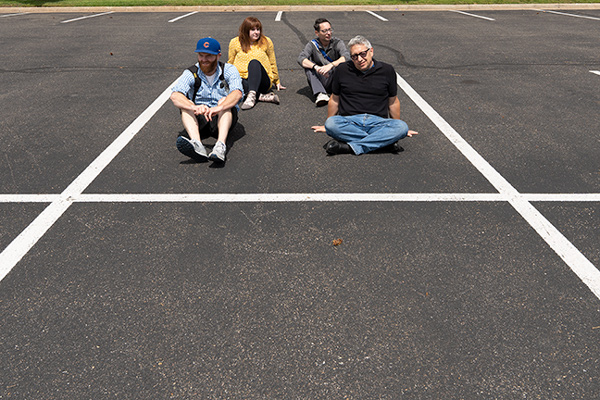 Dave is sorry
I write a lot of texts, instant messages and emails.
More than anything I regularly write, "sorry," and "I'll be there in just a few," are frequent missives.
Those who know me understand that I'm often "sorry" that I'm late, not done, not coming, not going, not happening because newspapering is like driving a jet-engine-powered 1959, three-on-the-tree, Chevy pick-up across Red Mountain Pass, backward. In the dark.
The text I receive most is, "Have you left yet?" and "Where are you?"
I'm barely able to keep it together by white-knuckling it among gridlocked traffic and ass-hat drivers as it is. The mere thought of extending my jaw-clenching 42-minute commute home into a 1.28-hour extended delay makes me want to rock in the corner.
When we pitched this story several months ago, my first thought was, "I don't have time."
I was right. And I was wrong.
I found out that I don't have time every day. But I do have time some days, if I think differently about getting to and from work.
My 17-mile commute from northwest Denver to the Aurora newsroom takes me about 22 minutes if I leave before 5 a.m.
That same commute takes about 45 minutes if I leave after 6:15 a.m. It's a nightmare road trip if I leave after 7 a.m.
If I bike to work, I can essentially follow the Cherry Creek trail for about 1.5 hours, riding up a slow incline, almost to the Cherry Creek Dam. It's a nice ride, other than near the Cherry Creek Mall.
I love to ride a bike. I regularly get up at about 4 a.m. on my days off and ride 40 or so miles in the dark along one of the metro region's myriad trails. You can ride fast among the skunks and bats. It's a zen thing that ends in long, happy breakfasts.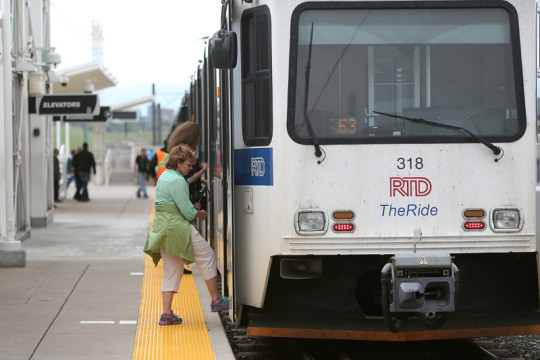 But biking to work is different. It takes a lot of planning. A heavy MacBook, a few pounds of assorted paper. Lunch. Another shirt. And all this in a backpack that feels awkward when strapped fully on, shifting as you bike.
So if I bus and light-rail to work. It's an hour-and-twenty-minute ordeal on two buses and a train.
But if the bus is late, and the buses seem to be more late than not, it quickly becomes close to a two-hour ordeal. Repeating at the end of the day means I've spent four hours getting to work, instead of one.
But if I bike downhill into Denver to where the H-Line picks up for Aurora's Nine-Mile Station, and then bike a few minutes to the office, I can make the trip in under an hour.
Without the bike, it gives me plenty of time with a charged laptop to catch up on email or even write.
Taking a bike on the H-Line means struggling with a backpack and having to babysit a bike on the train. All you can do is scroll through your iPhone for 12 stops. The trains, though, are clean, working and pretty fast.
Taking the RTD bus the entire way would take upwards of two hours, if it were on time.
But what I found was that time on public transportation isn't down time like it is in a car. You sit. You think. You watch. And if you plan right, you get some work done. It's an entirely different transportation experience. I like it.
The trick: Planning.
Know when you can donate  time to checking e-mail on the bus or clearing your head on a bike ride, and when it makes your work and commute life so stressful that you then avoid anything but gripping the wheel of your car, parked on I-25, reporting into home about just how late you're going to be tonight.
While biking, busing and railing around the metro area, here's what I've learned:
RTD and funny money
Busing in Denver is not a cashless nor convenient pay transaction. You have to plan and you have to have small bills and change. While busing a couple of miles to an appointment near my office, I realized only too late I had no cash. I had to find an ATM, because RTD buses take only cash, tokens or passes. I find an ATM, which gives out only twenties. RTD buses don't make change. I have to buy gum. Now I've missed my bus. I wait 49 minutes with a growing group of other miffed commuters, many of whom will now be late to work. I talk with a man in a wheelchair, who is a retired RTD bus driver. He explains how RTD buses get late on their runs and then stay late. It's mind boggling. The bus finally arrives, it takes 7 minutes to load the wheelchair and other passengers. My ride was 6 minutes long.
My advice to RTD: if you won't take credit cards on a bus, take Apple Pay. Create RTD Pay like an Uber or Lyft app. But the cash-only-exact-change thing just sucks.
Bikes and RTD
RTD has this all wrong. I get that most light rail riders are bikeless. But how you treat riders with bikes is probably a big reason why. You have to find the "bike loading point" on the platform. My ride was two cars long. Please. Rather than have a bike loader in the train cars, you have to stand in the front or back with your bike. There's nothing to load the bike into for the commute. You have to stand there. Probably not a big deal if you're off to just a couple of stops. For for about 40 minutes, I wasted time I could have worked on my laptop or slept on the floor. My advice? Go to Denmark or Holland. Places where the government and community take biking serious treat them with common sense and respect. And buses? Just the opposite. You have to load your bike onto the front of the bus before getting on. So if you carry saddle bags or anything attached to bike, you have to decide whether you want to risk covering it in road dust and spray, rock bullets or having it fall off.  Create bus lines that allow you bring your bike onto the middle of bus and stand where strollers and wheelchairs do.
Bikes and metro streets
This is where common sense and serious accomodation part ways in metro Aurora. While Aurora, Denver and much of the area have made huge strides during the last few years to accommodate bike travel on roads, it's still seriously dangerous to ride on most busy Aurora main roads. Traffic in Aurora, like most of the metro area, is a free-for-all. I clock most drivers on South Peoria Street near Iliff and Overland High School at 50 mph to 60 mph. Drivers regularly are texting, talking, eating and totally oblivious to a vulnerable person on two wheels going 30 mph. It means you have no choice but to ride sidewalks and stop at just about every curb cut and road, less an oblivious driver right-turn into your sorry life. Aurora and other metro cities need to begin installing cues, signs, road stripes and other visual bombardments that remind drivers to watch for bikes and motorcycles and to yield to them. Unless your destination is accessible by bike paths and back-streets, Aurora, and much of the area is just too dangerous for regular commutes on deadlines.
The price is wrong
It's just too expensive to ride a bus, and especially light rail. Not that there isn't value in a $2.60 bus ticket across town, but it's the same price to go 5 blocks. Most of what metro-dwellers actually do is run here or there. Running somewhere for $5, or $9 on light rail is out of touch with what most people are willing and able to spend. If we want to get people out of their cars, we have to have it make economic sense for riders. RTD is currently revamping it's fare schedule to accommodate financially struggling riders, but the burden will only increase on the rest of commuters, making an already pricey shorter bus and light-rail rides impractical.
The walking dread
Aurora is not a walkable city. Not because the distances from where you are and where you want to go are too great, but because people treat sidewalks and access for pedestrians as a bothersome afterthought. In the winter, scores of residents and business don't shovel walks. It makes a challenging walk on Havana Street or East Alameda Avenue a treacherous escapade. But city planners don't require businesses to accommodate pedestrians. It's easy to drive into a strip mall or Walmart parking lot. But few of these places have clearly marked, protected paths to get you from the main street to the front door. Infamous is the completely missing sidewalk on the north side of the Dunkin Donuts at Havana and Iliff. City officials approved redevelopment plans that allowed for more parking and no sidewalk at all for a few hundred feet on one of the busiest pedestrian intersections on the road. It's that mentality, and the need to make eye contact and practically have a conversation with every motorist at a busy intersection that makes walking anywhere in Aurora and much of Denver a good reason to drive.
— DAVE PERRY, Sentinel editor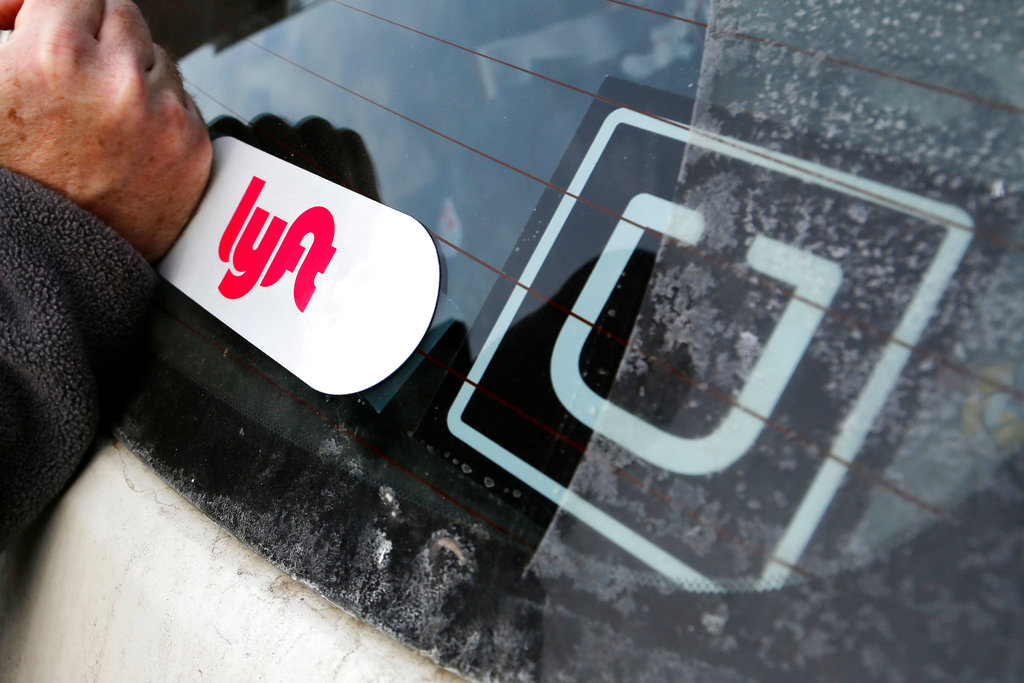 Sasha says, these wheels were
 

made for walking

Texas is hot, sticky and hot.

And when you're reduced to walking wherever you need to go, you learn just how hot Texas really can be.

I just moved from there. For a couple of years while working for GateHouse newspapers in Austin, I owned a 2002 Ford Taurus; and like many of our most seasoned veterans, my Taurus had begun to show her cracks. She became incontinent. Oil, antifreeze, anything — it all just dripped right down to the ground.

So she died, and was revived, and died, and died again, and I still had to get to work.

Hence, I walked — day in and day out — I walked. Thankfully, my apartment was only a mile from the office, so it took about 20-25 minutes to make the trip each way.

And even more thankfully, I had a small group of friends at work with whom I could rely on for a lift whenever our work schedules matched.

GateHouse did offer employees the option of working remotely from home and I considered that for a while. However, I was a team leader and felt like I needed to physically be present at the design hub to truly be an effective leader for my designers. And that meant hoofing it down an Interstate 35 access road in sometimes triple-digit heat.

Every so often I would treat myself to either an Uber or a cab ride to work, usually the first couple of days after we had gotten paid. And on days when the weather called the shots, I would also have to pay for a ride, as I wasn't about to show up at the office soaked from head to toe, my sneakers squeaking with every step as I shuffled to my work station.

That meant I had to budget funds for Ubers or cabs which isn't always easy when you live paycheck-to-paycheck. Sometimes, I had to sacrifice and choose between paying for rides to work and enjoying luxuries like jelly on my peanut butter sandwiches or chocolate syrup on my ice cream sundaes.

I was also aware of the impact my being carless had on my circle of friends. Ensuring I had a ride home after work became part of my closest friends' daily routines, and that made me uncomfortable. I couldn't help but feel like a mooch, even though I knew they were offering me rides home out of the goodness of their hearts, and that they would have to pass my apartment complex on their way home anyway.

My Taurus did not make the move from Austin to Aurora, so I have been carless as well these first few weeks in town. I have relied on co-workers for rides to and from work each day, but I have also done a good bit of walking in the neighborhood around the extended-stay motel that I'm currently staying in. I've noticed how some of the street names seem to change midstream, almost in the middle of a curve. This is really confusing for a newcomer to the city and makes walking through Aurora slightly more challenging. On top of that, the sidewalks near my motel stop and then restart seemingly haphazardly. I cannot, for the life of me, figure this out. And when the sidewalk ends, the "chicken" game of car vs. Sasha begins again. It's not easy being carless — in Austin, Aurora or anywhere in America. You have to spend a lot of time waiting and that's not always easy with our hectic modern lives. On the flip side, being carless does offer you plenty of time for self-reflection; so you can spend your walks to work thinking about how you're going to save up enough money to buy another car — one that can hold her liquids.

-— SASHA HELLER, Sentinel managing editor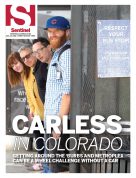 Want to try it? Look here first
RTD
Customer care phone number: 303-299-6000
Schedules: www.rtd-denver.com/Schedules.shtml
Light Rail: www.rtd-denver.com/lightrail.shtml
Bike n' Ride on Light Rail
www.rtd-denver.com/Bike_n_Ride.shtml
… Fun Fact: commuter rail trains have vertical racks installed for bicyclists. On the light rail trains, you have to stand with your bike for the entire ride, and you can be booted at any time for overcrowding or muddy-ing up a train.
Aurora bike paths
www.auroragov.org/things_to_do/parks__open_space___trails/trails___bike_maps (Aurora's Trails and Bike Maps page)
Ridesharing
Ridesharing apps Uber (www.uber.com) and Lyft (www.lyft.com) have changed the transportation game in the U.S. and beyond. Share a Lyft with a stranger to save a few bucks and take the scenic route.
Metro bike routes
Bike share
LimeBike (www.li.me/) and Ofo (www.ofo.com/us/en) participate in the city's "dockless" bike share program. In Denver, Uber's JUMP bikes (jumpbikes.com/uber-bike/) pair with a smartphone app. Denver also has its own docked B-Cycle program.
More
The Denver Regional Council of Governments (DRCOG) Way to Go program (waytogo.org/) helps map smart and environmentally friendly commutes.