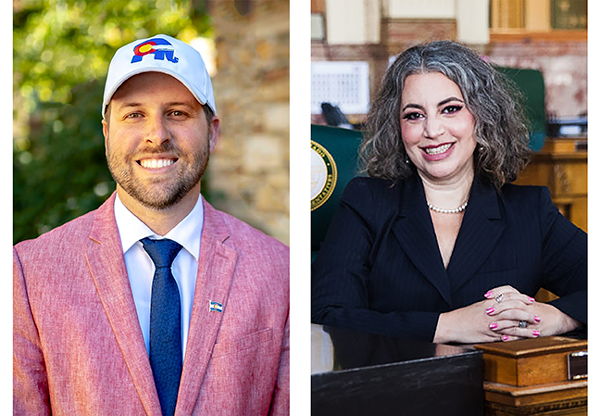 AURORA | Current state representative Dafna Michaelson Jenet and political newcomer Justin Brown will square off in November in the race for the redistricted House District 32, which will encompass much of Commerce City, Aurora and unincorporated Adams County.
Jenet is currently a state representative for House District 30, which covers parts of Commerce City, Thornton, Brighton, Aurora and other parts of Adams County but had its boundaries completely shifted during the 2020 redistricting process.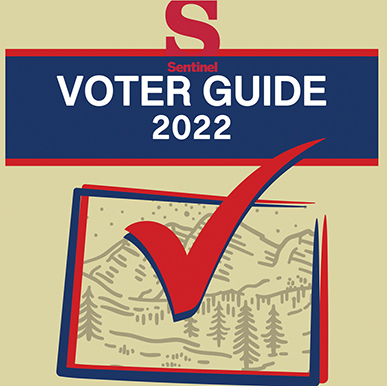 Jenet was first elected to the seat in 2016 in a highly watched contest where she was endorsed by then-president Obama, and succeeded in flipping the district from red to blue by defeating Republican incumbent JoAnn Windholz. 
During her six years in the Legislature she has focused on issues including increasing access to mental and behavioral health services and improving services for foster youth and other young people. Jenet sits on the education, finance, legislative audit and Public Health Care & Human Services committees.
In 2021, Jenet was a prime sponsor of a bill that allocated funding for Colorado youth to access three free mental health sessions. During the last legislature session Jenet, who is Jewish, joined Aurora representative Iman Jodeh in sponsoring a bill that provides religious organizations and other nonprofits grant money for security upgrades.
Gives religious organizations and other nonprofit organizations more money for security upgrades.
Jenet was one of many sponsors of the Reproductive Health Equity Act, which enshrines Colorado's current abortion protections into law. Following the May leak of the Supreme Court decision overturning Roe v. Wade, Jenet spoke publicly about an abortion she had when she was 40 after a 20-week ultrasound during her third pregnancy discovered that her baby had no heartbeat.
"The risks of not having the procedure involved not passing my baby and instead hemorrhaging and potentially dying, because I was already bleeding," Jenet wrote in an op-ed in Newsweek. "So, having the procedure was necessary in order to maintain my life."
On her campaign website, Jenet said that her future legislative priorities are bolstering the Adams County economy, supporting veterans, education and continuing to advocate for increased access for mental health care.
Her opponent, Republican candidate Justin Brown, did not respond to Sentinel inquiries but has put a primacy on energy independence online.

A Commerce City resident who works in the oil and gas industry, Brown's campaign website states that protecting parental rights in education, improving the economy and lowering crime are his main priorities.
"I want to help with the pocket-book issues by lowering taxes and fighting inflation," the website states. "As well as, unleashing our energy production which will boost the economy and help lower gas prices."
On his Facebook page, where he sells "Anti Polis Social Club" T-shirts as a donation perk, he wrote that oil and gas production is crucial to energy independence and that he supports exploring all types of energy production, including nuclear.
"Our industry has made great strides to become cleaner while still producing reliable and affordable energy," he said in a post. "No one produces O&G as clean as American, and no one does it better than Colorado. In my opinion, when talking about energy we should start using words like 'addition' instead of 'transition'." 
Brown was the MC at a Log Cabin Republicans event in September and has been endorsed by the Colorado Oil & Gas Commission and the Colorado Hispanic Republicans. Jenet has been endorsed by Congressman Joe Neguse, Senator Michael Bennet and the Colorado Education Association.
[accordions id="571174″]
[accordions id="571176″]