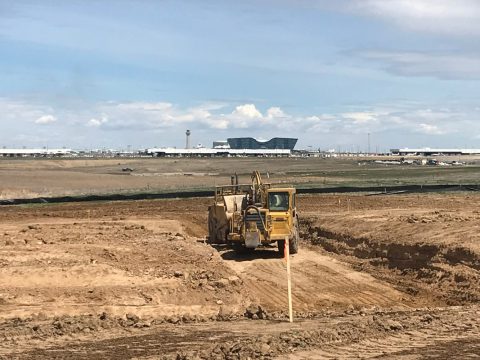 AURORA | Two years ago this month, former Aurora Mayor Steve Hogan waxed prophetic about the city's auspicious status as an economic hub.
"This is undoubtedly the city of opportunity in Colorado," he said. "And I would dare say, based upon my conversations with my fellow mayors across the United States, that most of them are envious of what we have. Most of them would like to have the opportunity to have just 10 percent of what we have."
Hogan died from complications spurred by an aggressive form of cancer a year later, on May 13, 2018.
But Hogan, always Aurora's most ardent cheerleader, wasn't just spewing political bluster. Now, almost two years to the day after he effused about the city's opportunity, his comments are bearing visible fruit.  And his word choice was startlingly on the nose.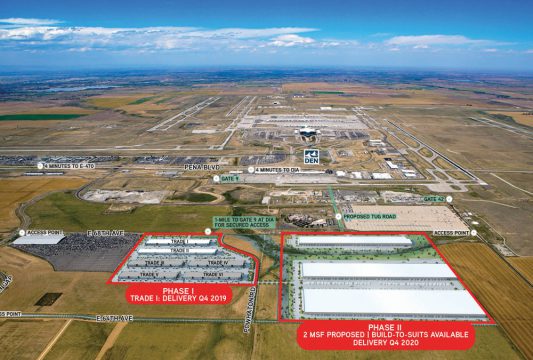 Earlier this month, the J.A. Green Development Corp broke ground on a massive logistics center just south of Denver International Airport, marking some of the first dirt turned in an industrial "opportunity zone" in the U.S.
Located in the northeast corner of the massive Porteos development, the new center near East 68th Avenue and Valley Head Street could house a slew of tenants looking to move goods to or from the airport, according to Andrea Tilliss, marketing manager with the Aurora Economic Development Council.
"It is one of the only opportunity zones that is right around an airport," Tilliss said. "It's really unique in the United States."
Implemented through the federal tax overhaul passed in 2017, opportunity zones offer tax breaks to investors who choose to pursue projects in specific, low-income areas. Backers who keep their money in pots designated for opportunity zone projects for at least seven years are eligible to receive a 15-percent break on capital gains taxes, according to the IRS.
There are now more than 120 designated opportunity zones in Colorado, according to the state Office of Economic Development. Aurora claims five such zones, according to the local economic development council. The majority of those areas hang off of East Colfax Avenue in the city's northern corner, with another in the City Center area around the Aurora municipal complex.
"Aurora is really ahead of the curve when it comes to delivering on the potential value of opportunity zones," Yuriy Gorlov, vice president of the AEDC, said in a statement.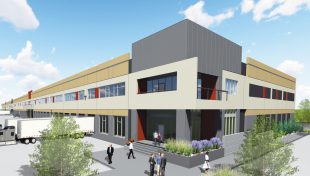 Only the City and County of Denver has more opportunity zones than the two primary counties that touch Aurora. Adams and Arapahoe County each have nine such tracts, while Denver has 10. Pueblo County also has nine opportunity zones, according to state data.
J.A. Green, a Connecticut-based industrial developer, is leading the construction and development of the new logistics hub, while Cushman & Wakefield has been tasked with serving as a leasing agent for potential tenants.
Aaron Valdez, a real estate broker with Cushman & Wakefield, said the agency has several "active prospects" interested in moving into the development, but he declined to outline any details on potential tenants. He said his brokerage team is mostly targeting freight forwarding companies, which mostly move goods from airplanes to their final destinations.
Daniel Green, CEO and co-managing partner of J.A. Green, said the opportunity zone pushed his firm to go after the new project in Aurora.
"We see incredible potential in the next 10 years for development near (DIA) that makes this unique location a natural choice for us to pursue," Green said in a statement. "The added benefit of being in an opportunity zone made this location even more attractive to us."
The new development is also in an enterprise zone and foreign trade zone, affording the area additional tax and trade benefits.
The first phase of the development, which will compromise nearly 400,000 square feet of industrial space in two buildings and some 600,000 square feet of space in auxiliary, speculative structures, is expected to be completed by the end of this year.