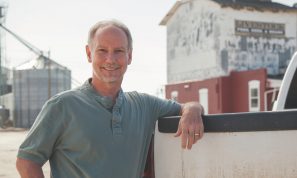 The vacancy in the state Treasury office, created by current Treasurer Walker Stapleton's run for governor, will be filled by Democrat state Rep. Dave Young.
As of 11:35 p.m., Tuesday — and with 48.3 percent of the counties reporting — Young had garnered 50.4 percent of the votes to 47.1 percent for challenger Brian Watson. Gerald Kirkpatrick received 2.5 percent, respectively.
Colorado's Treasurer is the top financial official in the state government, overseeing the over $1 billion state coffer. The treasurer also invests a pool of money to fund pensions for government employees, while working to return lost assets to residents.