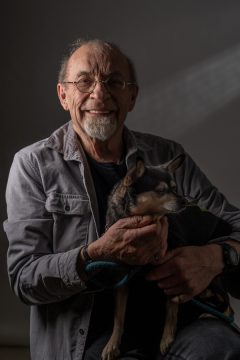 Jeb Barrett was 63 years old when he first told his story of sexual abuse.
Barrett revisited the details regarding his past abuse shortly after he attended a meeting of the Survivors Network of those Abused by Priests in Spokane, Washington in late 2002.
"I knew the name, Survivors Network of Those Abused by Priests, but I didn't realize it had anything to do with sex or sexual exploitation," said Barrett, now 79.
The lifelong musician had spent the bulk of the 1990s serving as the music director for a Catholic Cathedral in Spokane, during which time he says he was psychologically, spiritually and economically abused by a priest. That abuse is what led him to attend a SNAP meeting shortly after he was fired from his directorial role in the church in the early 2000s.
At first, he only listened. Then he spoke about how his former partner, Norman, was abused by a priest as a child. Norman committed suicide in 1985.
Talking about that abuse unlocked long-suppressed memories for Barrett, a native of Missoula, Montana. He eventually related memories of childhood sexual abuse inflicted on him by a teenage uncle, starting at age 8, later by a music teacher when he was 15, and a Catholic priest when he was 17.
It was the first time, more than 55 years after he was first abused, he had spoken publicly or told anyone in his family about what had happened to him.
"I heard other people talking, and it opened up packets of my brain — or some people say it triggered the opening of memories — that for the sake of survival most of us put back there and hide," Barrett said.
Barrett, who has been sober for "14,780 days, or something like that," retired from his work as a mental health and addictions counselor in Spokane and moved to Aurora in 2005. He has been serving as a local SNAP director ever since.
Over the past 15 years, Barrett has doggedly lobbied state lawmakers and other officials to change the statutes of limitation for prosecuting sexual abuse, and against people who fail to report related crimes.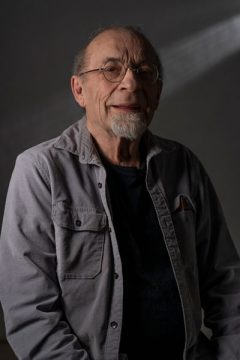 Barrett was one of several people who provided at-times teary testimony to members of a state senate committee Feb. 6 in favor of a bill sponsored by a pair of Aurora Democrats that would increase the amount of time authorities have to prosecute people who fail to report alleged sexual abuse of children.
The bill made it out of committee, but with its wings clipped.
Bob Gardner, a Republican state senator from Colorado Springs, introduced an amendment at the end of the meeting that changed the proposed statute of limitations from five years to three.
"I'd prefer it be 10 years or 50 years or something, but there's not votes in this committee to do that," Gardner said of the proposed time limit.
The current statute of limitations for people who are legally bound to report child sexual abuse but fail to do so is 18 months.
Officials thrust the timeline into the public last month after an Arapahoe County judge dismissed charges against two Cherry Creek School District administrators who had been indicted for failing to report claims a 14-year-old girl was sexually abused by an Aurora middle school teacher in 2013.
The judge ruled that the statute of limitations had expired before the grand jury rendered its decision. Prosecutors dropped the charges against a third official involved in the case for an unknown reason last spring.
If the administrators had been convicted, they would have been slapped with a class-three misdemeanor, which carries a maximum penalty of six months in jail and a $750 fine.
Several people who testified in favor of the proposed measure sponsored by Aurora Democrats Sen. Rhonda Fields and Rep. Dafna Michelson Jenet alluded to the recent sexual abuse case in Cherry Creek.
The former Prairie Middle School officials indicted for failing to report were accused of conducting their own investigation into the alleged abuse, and at one point made one of the victims apologize to and hug the convicted perpetrator, former Prairie Middle School teacher Brian Vasquez.
Vasquez was sentenced to 40 years to life in prison for the crimes in September. The Cherry Creek School District last year doled out a historic $11.5 settlement to five of Vasquez's victims.
The District Attorney who prosecuted the Vasquez case, 18th Judicial District Attorney George Brauchler, spoke in favor of expanding the statute of limitations at the hearing at the Capitol last week.
"We should not be in the business of creating a system where if you keep a secret for 18 months and a day you can … walk away without any responsibility for reporting when that reporting might have spared three or four additional, future victims," Brauchler said.
A pair of attorneys, one from the Colorado Criminal Defense Bar and another from a private law firm, were the only people who spoke against the measure at the committee level in the senate.
"The bill would set a dangerous precedent," Tristan Gorman with the Colorado Criminal Defense Bar said. "…This could be a slippery slope to the expansion of statutes of limitations for other carve-out offenses on a one-off basis."
Both Brauchler and Denver District Attorney Beth McCann rejected Gorman's argument in their testimony.
"This idea that, 'hey any change in the statute of limitations is this wild and crazy thing that's just gonna infringe on the rights, the constitutional rights of defendants,' — we have never taken that approach in this state," Brauchler said.
Amanda Gall, a sexual assault resource prosecutor with the Colorado District Attorney's Council, said the charge of failing to report child sexual abuse has been filed 111 times since the original statute was signed into law in the early 1990s.
Both Fields and Gall said the vast majority of mandatory reporters carry out their duties.
Stephanie Villafuerte, the state's child protection ombudsman, said the state's Department of Human Services hotline now receives more than 200,000 calls of child abuse or child sexual abuse each year.
Per state law, more than 30 professionals are required to report alleged child abuse, including doctors, dentists, podiatrists, and clergy members, among others.
Organizations representing some of those groups helped quash an attempt to pass similar legislation last year.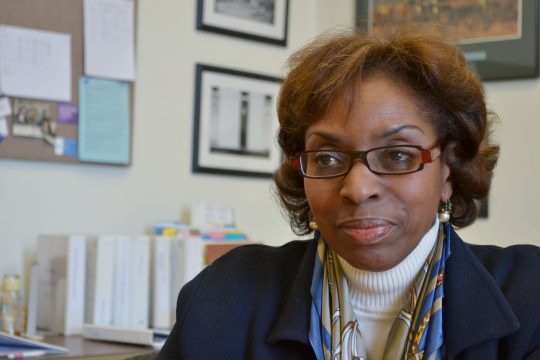 Exactly one year ago this month, Fields introduced a nearly identical measure to the one for which she recently garnered unanimous support. Last year's statute of limitations expansion effort died in committee following opposition from a statewide teacher association and the Catholic Church.
Both organizations argued the expanded statute of limitations could lead to the introduction of stale or shoddy evidence, and legally ensnare people who are not properly trained to report claims of abuse.
Members from both the CEA and the church attended the recent committee meeting on Feb. 6, but didn't testify. Representatives from the Catholic Conference did not respond to requests for comment by press deadline.
The CEA referred The Sentinel to Andrew Bolan of public relations group Dovetai Solutions, who said the CEA was not taking a formal position on the bill but is watching the process closely. 
"From a teacher-educator point of view, keeping kids safe is our number one priority," he said, "Any bill that addresses that clearly and fairly, we would be willing to support."
Fields said she believes hearing the bill in the judiciary committee this year, as opposed to the state, veterans and military affairs committee last year, helped buoy the 2019 measure.
"I think that was a huge difference," Fields said.
That several high-profile charges against mandatory reporters have been dismissed also helped bring attention to the issue, she said.
Fields said the dismissals in the Cherry Creek case, another in Denver and a third case in El Paso County helped elevate the profile of mandatory reporting laws.
El Paso County District Attorney Dan May joined McCann and Brauchler in supporting the bill via a statement at the recent committee hearing. 
After some tweaking, Fields' bill now complies with existing mandatory reporting laws that stipulate reporters must alert superiors when they have "reasonable cause to know or suspect that a child has been subjected to unlawful sexual behavior," according to the bill's text.
Where some mandatory reporters stray from the law, however, lies in the nitty-gritty of how they are required to report suspected child abuse. Mandatory reporters like teachers are legally bound to report suspicions to county officials, local law enforcement or the Colorado Department of Human Services – not just school or district leadership. From there, officials can investigate the claims and could charge alleged offenders while the school district considers disciplinary actions of its own, such as placing the staff on leave.
But when school staff don't properly report abuse suspicions, the districts themselves can be held liable for millions of dollars in settlement packages. And according to a Denver Post investigation published last year, mandatory reporters overwhelmingly don't know the law designates them as such.
And many of those people didn't know how to properly report the suspicions, according to the investigation.
That's in part why fleshing out mandatory reporting protocols quickly became the focus of Cherry Creek Superintendent Scott Siegfried, who began leading the district this summer. Siegfried helped institutionalize many changes in the way teachers are trained in the child abuse reporting process, including training each and every district employee and piloting awareness seminars for children that are currently operating in several schools. Each Cherry Creek school now has a "point person" designated to field abuse reports, and the district now employs a full-time legal expert to advise the district and staff on the process.
Siegfried said the measures go above and beyond those of other school districts in Colorado, but he hasn't taken a position on Fields' bill.
"I figured I'd better leave that up to the experts," he said,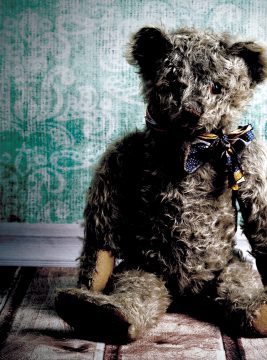 Fields' bill wouldn't change the process for criminal charges like those successfully levied against Vasquez. There is no statute of limitations for criminal charges of sexual abuse on a child. The statute of limitations for civil cases regarding sex abuse on a child is roughly six years after the child becomes an adult, though specific circumstances vary.
Both Fields and Barrett said any increase to the current statute of limitations for mandatory reporters would benefit children, as they rarely report abuse as it's happening.
"Most kids don't report because they don't know intellectually how to explain it," Fields said. "Some kids might be conditioned to think it might be normal or it's OK, or they might not understand until they get much much older that this is not normal behavior."
It often takes decades for people to report sexual abuse, as was the case for Barrett. Another man who testified in favor of the bill, Paul Quinn, said he waited 51 years before he disclosed he had been molested by a Catholic priest as a 15-year-old boy.
"It's a shattering, soul-destroying experience," he said.
Quinn, a former attorney, successfully sued the Catholic Church in Delaware for damages.
Barrett said he hears stories like Quinn's on a weekly basis.
"I get calls every week, usually from people who are abused in some other state, but they found my contact information and — men and women both — and they've never talked about it before," he said. "They're in their 60s or 70s when they first talk about it."
Child sexual abuse is still one of the lowest-reported crimes in the U.S., data show. While about 25 percent of all girls and some 17 percent of boys will be sexually abused by the time they turn 18, only about 12 percent of cases are reported to authorities, according to statistics compiled by the National Sexual Violence Resource Center.
Barrett said he thinks Fields' proposal could help shed light on many of those unreported cases.
"I know that probably hundreds of children could have been saved from betrayal if I or anybody had reported those things to authorities," he said.
The bill will now face the same committee process in the state house, where Barrett said he's optimistic Gardner's amendment could get renegotiated.
"I'm hoping there can be some new lobbying effort coming from different directions," he said. "This really is a statute of limitations that's very, very dangerous for children."
The measure passed out of the senate on a third reading Feb. 12. Aurora Rep. Michaelson Jenet will now be tasked with shepherding it through the committee process in the house.
"I sent (Rep. Michaelson Jenet) a good bill, and we did all the work on our end," Fields said. "I'm just hoping that there's not more tinkering with the bill."