SAO PAULO | Scientists are warning that Brazil's president-elect could push the Amazon rainforest past the point of no return — with severe consequences for global climate and rainfall.
Jair Bolsonaro, who assumed office Jan. 1, claims a mandate to convert land for cattle pastures and soybean farms, calling Brazil's rainforest protections an economic obstacle.
Brazil contains about 60 percent of the Amazon rainforest, and scientists are concerned.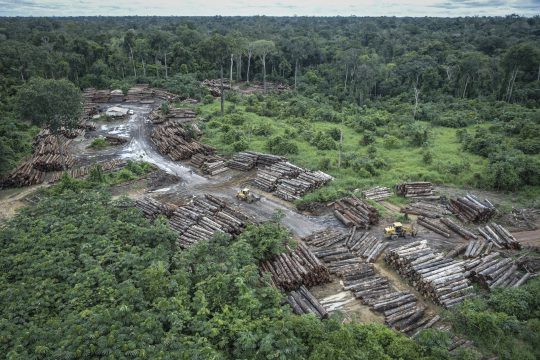 It's almost impossible to overstate the value of the Amazon rainforest to the planet's living systems, said Carlos Nobre, a climate scientist at the University of Sao Paulo.
Each tree stores carbon absorbed from the atmosphere. The Amazon takes in as much as 2 billion tons of carbon dioxide a year and releases 20 percent of the planet's oxygen, earning it the nickname "the lungs of the planet."
It's also a global weather-maker.
Spanning an area 10 times the size of Texas, the Amazon is the world's largest rainforest. Billions of trees suck up water through vast roots and bring it up to their leaves, which release water vapor that forms a thick mist over the rainforest canopy.
This mist ascends into clouds and eventually becomes rainfall — a cycle that shapes seasons in South America and far beyond.
By one estimate, the Amazon creates 30 to 50 percent of its own rainfall.
Now the integrity of all of three functions — as a carbon sink, the Earth's lungs, and a rainmaker — hangs in the balance.
On Oct. 28, Brazilians elected Bolsonaro, a far-right candidate who channeled outrage at the corruption scandals of the former government and support from agribusiness groups. His election came weeks before an international summit in December where leaders will discuss how to curb climate change.
On the campaign trail, Bolsonaro promised to loosen protections for areas of the Brazilian Amazon designated as indigenous lands and nature reserves, calling them impediments to economic growth. "All these reserves cause problems to development," he told supporters.