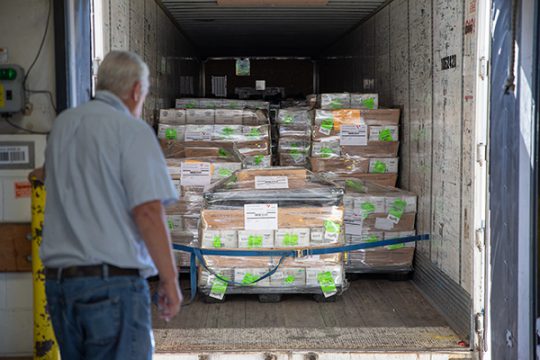 The 2018 Colorado Primary Election this month is not unlike a famous Oprah show where the entire audience wins a car.
And YOU get a ballot, and YOU get a ballot, and YOU get a ballot…
For the first time in Colorado, everybody, well, almost everybody, gets to vote for partisan hopefuls in an election previously reserved only for the Democratic and Republican party members.
Like most years, a majority of races for state legislators and county positions don't have Democrats or Republicans battling among themselves for their party's nomination, but the highest profile positions are filled with candidates.
Colorado Republicans and Democrats both have multiple candidates duking it out for nominations in the governor's race and several other statewide races have more than one candidate aiming for their party's nod.
And if you're an unaffiliated registered voter, for the first time, you have a voice in who will make the November ballot this year.
Colorado Secretary of State Wayne Williams, who is tasked with overseeing the state's elections, said all of it adds up to a busy primary season even more intense than 2010, when Democrats had a high-profile Senate fight and the GOP was embroiled in an odd battle to challenge John Hickenlooper for governor.
But the game changer came at the hands of voters, who in 2016 who changed rules about who can vote in state primary races, beginning this year. For the first time in the state's history, unaffiliated voters can cast a ballot in the primary of their choosing — either the Republican ballot or the Democratic ballot, but not both.
That means those proud "U" voters will find two ballots waiting for them in the mailbox.
The task ahead of Williams and county clerks across the state is making sure those hard-to-reach unaffiliated voters know what to do with those two ballots.
The short answer? Vote one, toss the other in the recycle bin. Just don't vote on both because if you do, your primary votes on each are tossed.
For Williams, it's a weird spot to be in. Previously a county clerk in El Paso County before being elected Secretary of State, Williams said he, like other election officials, has always encouraged voters to vote on everything on their ballot. This time around, he can't do that.
"We've never told somebody before, 'don't vote everything on your ballot,'" Williams said. "So it is a significant challenge."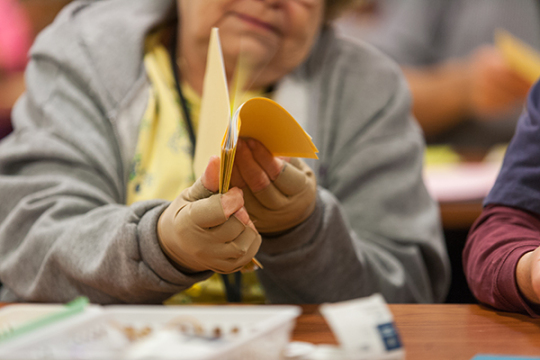 It's all about 'U'
This spring, Williams' office launched a campaign dubbed "UChooseCO" aimed at getting the word out to unaffiliated voters that they can vote in this year's primary.
It's a tall order in Colorado, which could well be the definition of a "purple state." Among the state's 3 million plus active voters, unaffiliateds outnumber both registered Republicans and registered Democrats. According to the secretary of state's data at the start of 2018, Colorado had more than 1.1 million "U" voters compared to just a shade more than 1 million Democrats and a just less than 1 million Republicans.
So far the campaign has seen Williams crisscross the state, meeting with clerk and recorders in preparation for the upcoming primary.
The Secretary's office also sent out an unpainted wooden "U" to several prominent Colorado politicos and asked them to decorate the small wooden blocks. So far, several have taken the opportunity to show off their artistic talents, including former Denver Mayor Wellington Webb and Senate President Kevin Grantham, R-Cañon City.
Williams said the goal is to make sure unaffiliated voters understand this first-of-its-kind primary. Hopefully, he said, very few voters make the mistake of casting both a Democratic and Republican ballot. But it's impossible to guess how many unaffiliated voters will participate at all, let alone make that mistake.
And reaching unaffiliateds is a tougher task than reaching affiliated voters, Williams said, because many of them are just less engaged with the political scene.
"Those who are aligned with a team are more likely to participate, just like how Broncos fans are more likely to watch a football game," he said.
That leaves a degree of mystery in the upcoming primary, he said. Until the votes are counted, it's really anyone's guess just how many unaffiliated voters will participate.
"It's much more difficult to know which of these unaffiliated voters will choose to vote in the primary at all," he said.
Voter registration is a matter of public record. That means that while how someone voted is always a secret, anyone can find out what party you are affiliated with, or if you are unaffiliated.
If an unaffiliated voter opts to cast a primary ballot, the public can find out which party's primary they participated in.
"Elections are always public record in terms of which election you vote in," he said.
That could turn off some unaffiliated voters who like to keep their political preferences to themselves.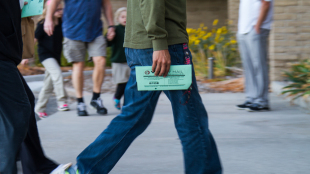 Others could use their newfound primary privileges as a chance to meddle in a way that could damage the major party they are least fond of. For example, a right-leaning unaffiliated could opt to vote that Democratic ballot and choose the candidates they think are most likely to get thumped come November. A liberal unaffiliated could do the same by casting the GOP ballot and picking the candidates they think are the worst.
Williams said he doesn't expect that to happen much for a few reasons.
For one, voters have always had that opportunity, it's just that in year's past they had to register with a party right before the primary to do it. He said it doesn't happen often, but he remembers when he made one of his runs for clerk and recorder a bishop at his church registered with the GOP just so he could vote for Williams.
Also, this election has significant races for multiple seats, including Governor, Attorney General and Treasurer. With that many elections, including multiple with contested primaries, Williams said he doesn't think there is much likelihood of voters using the opportunity to meddle. Instead, they'll likely cast a ballot for the party they align with most closely.
"When you have hotly contested races on both sides, that is unlikely to occur," he said.
Whatever happens, Williams said he is confident this primary will be the busiest Colorado has ever had.
For one, the state's population is bigger than it's ever been, so there are simply more voters here.
On top of that, he said the fact that there are contested primaries for governor as well as all those other races are bringing more interest.
And rounding it out is the addition of those "U" voters — though nobody really knows how many of those voters will participate.
"I believe this year will probably have the largest turnout ever," he said.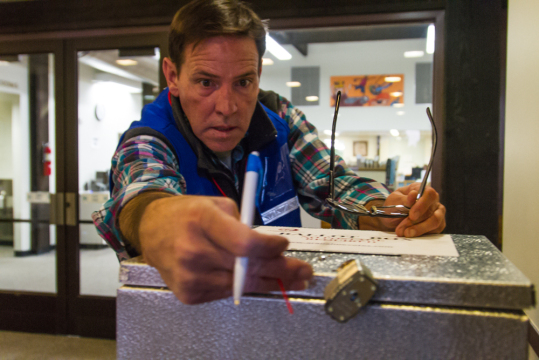 Arapahoe County gears up 
Early this week, officials from the Arapahoe County Clerk and Recorder's Office sent out ballots to close to a half million people.
And in the sprawling county that includes most of Aurora, more of those ballots — about 162,000 — went to unaffiliated voters than to any other party.
Clerk and Recorder Matt Crane said he expects a turnout this primary of as high as 45 percent. That's a significant bump from a typical primary, which he said usually gets about 20 to 30 percent turnout.
Back in that 2010 cycle about 40 percent of voters cast a ballot in the primary, but Crane said this one could top that.
"We are expecting it to be one of the busier ones," he said.
Crane said his office has sent mailers to unaffiliated voters explaining how the new primary system works and stressing that they can only vote one of the two ballots they receive.
Hopefully, the message got through, he said.
"We've done everything we can," he said.
Close to 5,000 of the county's unaffiliated voters pretty clearly understood how the primary will work and asked in advance for a ballot for one particular party, he said.
Of those, 2,808 asked for a Democratic ballot and 1,832 asked for one from the GOP.
Already, he said, the local political parties have that data and are figuring out what it could mean about turnout, he said.
They say it will be a chance for further outreach in the future.
"Like everyone else, we don't really know what's going to happen," said Mary Ellen Wolf, chair of the Arapahoe County Democrats.
She said the party already includes unaffiliated voters in its canvassing, but now data will help them to determine which of those voters are more likely to vote in a primary.
"Unaffiliated (voters) are not monolithic, it's really hard to predict that behavior," Wolf said. "Right now among those that have requested a ballot preference, more Democratic ballots are being requested."
That becomes even more interesting to people like Wolf because there hasn't been a Democratic primary quite so contentious in recent history, she said. Unaffiliated voters add another layer of anticipation to the outcome.
In particular, the governor's race has grown intense with an array of candidates that range from Jared Polis, Boulder's congressman, to Donna Lynne, the lieutenant governor who hails from the healthcare industry and picked up a Colorado-themed tattoo for a campaign ad. Former state Sen. Michael Johnston and former state treasurer Cary Kennedy round out the ballot, each with their own block of enthusiastic followers.
"We don't have a good model of what this behavior is going to be. It's a novelty," Wolf said. "It's a real opportunity for unaffiliated voters to participate, and I'm hoping they take advantage of it."
And while the general consensus among politicos watching the primaries is that anything could happen, it's anticipated that unaffiliated voters voting alongside the Republicans will be more predictable in their support than the more liberal unaffiliated voters. Leaders from the Arapahoe County Republican were not available for comment as of press time.
David Flaherty, a Republican-leaning pollster and founder of Louisville-based Magellan Strategies, said he predicts unaffiliated voters participating with Republicans will be more "rank and file." So, it's likely they'll opt for Walker Stapleton because he's considered a frontrunner among the Republicans.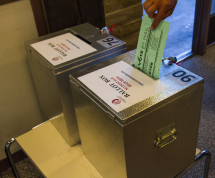 The other Republican contenders are: "outsider businessman" and former state legislator Victor Mitchell; Doug Robinson, a retired investment banker and nephew to Republican notable Mitt Romney; and Greg Lopez, the former mayor of Parker.
But left-leaning unaffiliated voters tend to be more progressive than registered Democrats, he said. For example, in recent polling of Democrats and unaffiliated voters Magellan found that unaffiliated voters were more likely to vote for Bernie Sanders over Hillary Clinton.
Flaherty said pollsters have to be careful when talking about unaffiliated voters versus the parties because there are fewer of them. Fewer people in a poll mean a higher margin of error.
Even so, more liberal unaffiliated voters could be more unpredictable in the primary for governor, he said.
That'll be more clear when it's all said and done, after June 26 when ballots are due.
"We're just waiting for the picture to come into focus," Flaherty said. "Some beliefs we have (of unaffiliated voters) will either be refuted or confirmed."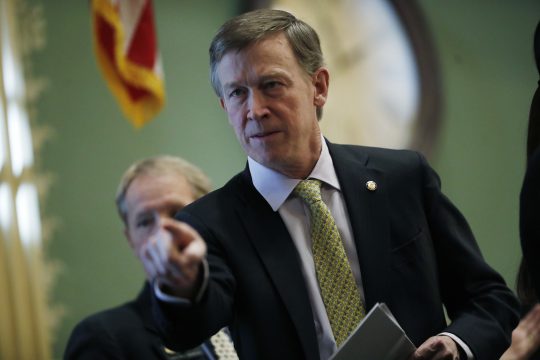 An election like no other in Colorado
Colorado voters will choose would-be successors to Democratic Gov. John Hickenlooper, who is limited after two terms, in the June 26 primary election. It's the first primary in which unaffiliated voters, the state's largest voting bloc, can participate in one or the other of the major party primaries, and state ballots are being mailed out Monday.
Here's a look at the top race. Colorado hasn't elected a Republican governor since Bill Owens, who served from 1999-2007.
Democrats
Former state Treasurer Cary Kennedy has mounted a grassroots campaign touting credentials on education that lifted her to victories in the March caucuses and the state party assembly in April. Rivals Mike Johnston, a former state senator, and U.S. Rep. Jared Polis accused Kennedy of reneging on a clean-campaign pledge after a pro-Kennedy PAC ran an ad smearing their records on K-12 schools and higher education.
Kennedy garnered the support of the powerful Colorado Education Association teachers' union and has trumpeted her role in writing a constitutional amendment that was designed to increase public schools funding yearly.
Johnston, a former school principal and state senator, challenged Kennedy to disavow the ad in a recent debate. She declined to do so. With repeated mass shootings, he's also holding citizen forums to discuss gun policy — including "red flag" laws intended to temporarily remove weapons from those deemed a threat to themselves or others.
Polis is a five-term congressman, former state board of education member and self-made millionaire and philanthropist whose platform emphasizes publicly-funded preschool and kindergarten, forgiveness of college debt, single-payer health care and renewable energy. He, too, attacked Kennedy for the ad and cites his own education credentials, which include founding New America Schools in Colorado and New Mexico for immigrant young adults.
Lt. Gov. Donna Lynne casts herself as a nonpartisan manager and problem-solver, citing her extensive leadership experience in health care and as Hickenlooper's "chief operating officer." Lynne has focused on another major issue for Democrats: Protecting President Barack Obama's health care law while seeking ways to lower health care costs and expand coverage.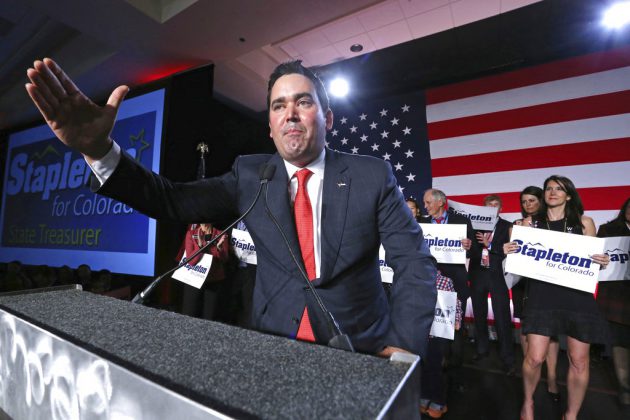 Republicans
State Treasurer Walker Stapleton heads a field that collectively vows to defend any Democratic attempt to tamper with Colorado's constitutional Taxpayer's Bill of Rights, which leaves it to voters to approve tax hikes. All vow to fight any Democratic move toward a single-payer health system.
Despite prodigious fundraising, Stapleton stumbled his way into the primary after citing possible fraud by a contractor who gathered petitions on his behalf. He has recently aligned himself with President Donald Trump on immigration and other issues, but faces rivals' questions over his participation in a bid by lawmakers to rescue Colorado's state employee pension plan.
Doug Robinson is a first-time candidate who casts himself as a pragmatic conservative and, like his competitors, vows to protect gun rights. He stops short of calling for radical changes to Medicaid expansion or the Obama health care law.
Businessman Victor Mitchell, a former state representative, invested significantly in his own campaign and stresses his financial background. Mitchell's ads have emphasized he'll stop Colorado from becoming another California, stressing the state's rapid population growth and roads congestion.
Greg Lopez is a former Parker mayor who served as area director of the U.S. Small Business Administration. Lopez made the primary by challenging Republicans to embrace and enroll Hispanic voters. He shares the Trump administration's antipathy toward so-called "sanctuary cities."
The Unaffiliated
State voters in 2016 approved changes that allow Colorado's unaffiliated voters to cast ballots in either the Democratic or Republican primary without affiliating. The state's 1.2 million active unaffiliated voters represent Colorado's biggest voting bloc, and could previously vote in primaries only by registering with a party.
The state's two major parties have about 1 million active voters each.
This year, most unaffiliated voters will receive two primary ballots — one for Democrats, one for Republicans. They can choose one; returning both will cancel their vote.
The impact is uncertain, and Colorado's primaries in 2014, the last non-presidential election year, didn't feature gubernatorial contests. Primary turnout that year was nearly 22 percent of active voters.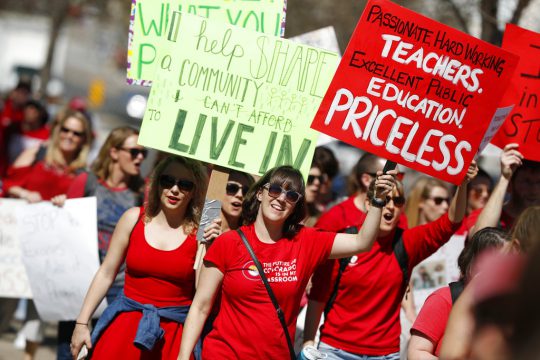 Split over education
A subterranean divide among Democrats between backers of teachers unions and those of charter schools and other education innovations is helping shape key gubernatorial primaries, even as red-meat issues like guns, inequality and President Donald Trump have dominated the races.
In California, former Los Angeles Mayor Antonio Villaraigosa's campaign has been kept afloat partly by more than $20 million spent by a political committee funded by supporters of charter schools and other educational initiatives. In New York, actress Cynthia Nixon, a fierce critic of charter schools, is challenging Gov. Andrew Cuomo, who's sparred with teachers unions.
The most public split comes in Colorado, where two Democrats with deep roots in education policy have come under attack by the state's biggest teachers union on behalf of the state's former treasurer, Cary Kennedy.
"It's a further signal of the Democratic party, irrespective of these candidates, drifting pretty far to the left, where issues that used to be part of the Democratic mainstream become controversial," said Eric Sondermann, a nonpartisan political analyst in Colorado, adding that Trump and his controversial Education Secretary, Betsy DeVos, had helped turn the party's base against so-called "reform" initiatives like charter schools and teacher evaluations.
Still, there's a limit to the depth of the divide. Democratic candidates in all the races have embraced the cause of teachers who walked out this spring for better pay and more school funding, as well as urged an infusion of public money into education. And the split has largely been drowned out by debate over things like guns and the response to Donald Trump.
"Voters don't want to get lost in the weeds," said Rep. Jared Polis, a candidate for Colorado governor who founded a network charter school for homeless and immigrant children. "People want great public schools, they want programs that meet the needs of their children."
In Colorado, where residents can apply to any school they choose and teachers unions have been relatively weak, Democratic candidates all talked about their plans to expand education — to change the state's tax-limitation measure and allow more funding to create universal, full-day kindergarten and, in the case of former State Senator Mike Johnston, free community college for adult job retraining. But the issue wasn't divisive until this past week, when a group funded partly by the state's biggest teachers union launched a television ad on behalf of Kennedy that attacked two of her rivals.
The spot accused Polis of supporting vouchers because, as chair of the state board of education, he spoke favorably of a 2003 proposal that included them — though Polis said he opposed the version of the measure that passed the state legislature three weeks later. It also slams Johnston, a former principal and teacher, for authoring the state's teacher evaluation law. Johnston, who ran a school serving youth in state custody, said in an interview that the program grew out of his work as an education adviser to Barack Obama and that Kennedy hadn't objected to it before the campaign.
"Obama led on it, I led on it and we passed it," Johnston said.
The attack drew a sharp response from Polis and Johnston, who contended that Kennedy violated a pledge to refrain from negative attacks. But Kennedy has refused to disavow the spot or ask her supporters to take it down. "Teachers believe the differences between the candidates are important and we need to respect that they are independently expressing their opinion," Kennedy said in an interview.
Tension has been building for months over education among Colorado Democrats. During the party's convention in April, activists tried to forbid the group Democrats for Education Reform, which backs candidates who support innovations like charter schools and evaluations, from using the party's name in its title.
Still, the group has not endorsed a candidate in the Democratic primary. "I think there's more common ground than less common ground," said Jennifer Walmer, the group's executive director.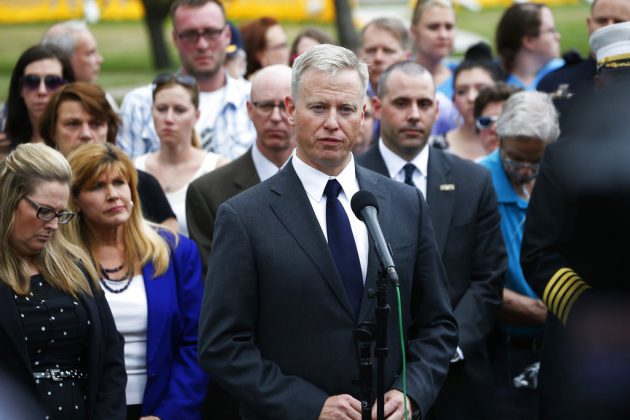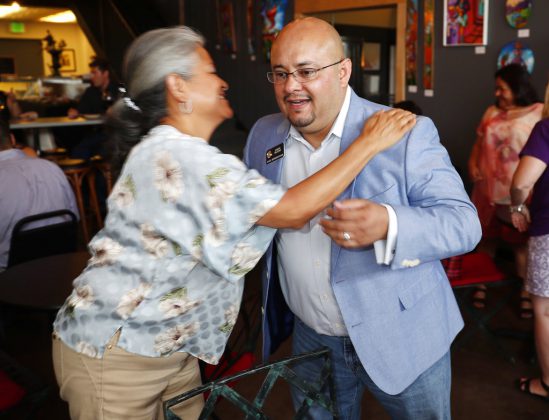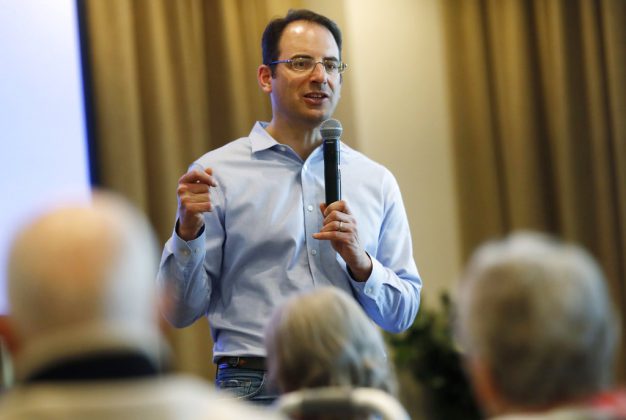 State attorney general races gain attention
in Trump era, especially here in Colorado
The top priority for Democrats pushing back against President Donald Trump is gaining control of at least one branch of Congress this year, but they're also focused on a pivotal seat lower on the ballot — state attorney general.
The top state law enforcement position comes with a political weapon Democrats have wielded 47 times since Trump took office: They have sued the administration as a way to halt policies they regard as unconstitutional or otherwise harmful. Attorneys general have gone to court over immigration, the environment, birth control and Internet regulation, among other issues.
That's a key reason the races are starting to gain attention and money.
"No one is above the law, not even the president of the United States," said Sean Rankin, executive director of the Democratic Attorneys General Association. "That's the cornerstone message."
How well that works as a selling point will be tested in some of the same swing states that also are key to presidential elections. Among them are Colorado, Florida, Michigan, Nevada and Ohio, which Democrats are targeting as possible pickups because the current Republican attorneys general are not running again.
Yet for all the pushback against Trump administration policies, how far to take the message of resistance is causing a split in some Democratic primary contests. Some candidates say opposing Trump is important but should not be all-consuming.
The rift has made for some spirited Democratic campaigns.
In Colorado, first-time candidate Phil Weiser, a law school dean, explains in a TV commercial that he's running for state attorney general because of Trump. The ad shows the former Obama administration official as preoccupied with ways to hold the president's policies in check, even taking notes about it while hiking with his family in the Rocky Mountains.
"The reality is we have a federal government right now that is disregarding the rule of law," Weiser said in an interview.
Inside an urban winery in a former warehouse surrounded by auto repair shops, state Rep. Joe Salazar, who also is seeking the office, took a jab at Weiser last month. He told about 30 supporters that anyone inspired to run by opposition to Trump "must have lived a very privileged life."
Salazar, a civil rights lawyer endorsed by Sen. Bernie Sanders, said it's a given that either Democrat would take on the president.
"That's the low-hanging fruit," he said. "We're all going to be joining lawsuits or initiating lawsuits against the administration."
But he said he decided to run for different reasons — to spread economic benefits, protect the environment and take actions that help children.
Whichever Democrat wins Colorado's June 26 primary will face a Republican who says that going after the president is not what an attorney general should be doing.
"They're looking for an excuse to bring Donald Trump into this race," George Brauchler, a district attorney, said in an interview. "They're going to try to convert this AG's office into a political ambulance-chaser."
Attorneys general of both parties have made suing the federal administration a bigger part of their job in recent years.
Marquette University political science researcher Paul Nolette counted 62 multistate lawsuits over eight years against policies of former President Barack Obama, largely over what Republicans saw as federal overreach. That included one opposing Obama's health care overhaul just minutes after it was signed into law.
Texas Republican Greg Abbott, now the state's governor, repeatedly described his job this way: "I go into the office, I sue the federal government and I go home." But Republicans bristle when Democrats sound a similar note.
The Republican Attorneys General Association has a website criticizing Michigan Democrat Dana Nessel on a litany of topics, including telling supporters that she would sue Trump, who carried the state in 2016, "all day, every day."
That message worked for Nessel when she won the nomination at a state Democratic convention this spring over a union-backed former U.S. attorney appointed by Obama.
Nessel told The Associated Press that voters want an attorney general to protect the state from federal policies that could hurt them. For example, she said Michigan's large Arab population is vulnerable to Trump's restrictions on travel from certain Muslim-majority countries and his administration's plan to add a citizenship question to the 2020 U.S. Census.
"There's an eagerness to use the Michigan attorney general to fight back," said Nessel, who had the backing of Sanders activists during the party convention.
Her opponent won't be clear until a Republican state convention Aug. 25, but the race figures to be one of the more expensive of the attorney general races this year.
The Democratic association has boosted its fundraising, taking in $2.4 million during the first three months of the year. That still lags the Republican group, which brought in $4.5 million during the same period.
Republicans are mostly trying to keep the seats they already hold while vying to take control in Illinois and Connecticut after incumbent Democrats declined to run again.
The little-known GOP candidates are not expected to be a factor in California's race, which nevertheless is contested. Attorney General Xavier Becerra, a Democrat, is a prolific filer of lawsuits against the Trump administration, but that hasn't prevented him from drawing a challenger from within his own party.
Insurance Commissioner Dave Jones has said he, too, would be eager to challenge Trump policies but says Becerra has been so focused on Trump that he is not doing enough on other issues, such as the opioid epidemic, gun violence and going after corporate polluters.
"We can do more than just resist Trump," Jones said.
Becerra says Jones is being deceptive, pointing to his office's prosecutions for illegal gun possession, sex trafficking, embezzlement and other offenses.
The state's unusual primary system, which allows the top two candidates to advance regardless of party affiliation, virtually assures that the two Democrats will continue their fight beyond Tuesday's primary.
— Associated Press and Sentinel staff writers
FOR MORE CONTACT:
Arapahoe County elections:
www.arapahoevotes.com
303-795-4511
Adams County elections:
www.adamsvotes.com
720-523-6500
Douglas County elections:
www.douglas.co.us/elections
Denver County elections:
www.denvervotes.com
720-913-VOTE (8683)
THE CANDIDATES
6th Congressional District
Jason Crow — Democrat
In his first run for public office, Jason Crow, 39, has decided to go big. He's up against fellow military veteran Rep. Mike Coffman if is he's able to defeat fellow Democrat Levi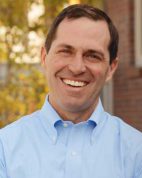 Tillemann in the primary. Crow is an lawyer at Holland & Hart where he helps clients conduct internal investigations and respond to government inquiries. Crow earned a Bronze Star for his time in the Army, where he served three tours in Iraq. After leaving the military in 2006, Crow has been an adviser on military issues for policy makers and campaigns. The Democratic Congressional Campaign named Crow a part of their "Red to Blue" program, which aims to flip Republican-held districts. Crow's campaign said he isn't taking PAC money as a nod to his support for tightening campaign finance laws. After announcing he'd run for office Crow and his family made the move to Aurora from their home in nearby Stapleton.
Levi Tillemann  — Democrat
Politics isn't new to Levi Tillemann, the 36-year-old who is running to unseat Aurora Rep. Mike Coffman. Though it is his first time running for office. Tillemann's grandmother Nancy Dick was the state's first woman lieutenant governor and his grandfather Tom Lantos was a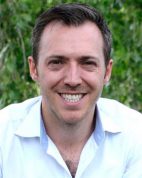 member of Congress. Beyond his family ties, Tillemann has made his own connections to national politics. He's worked in Washington, D.C., as a clean energy expert and adviser to the Obama administration. He's also an author and innovator. But mostly, he's a self-described progressive that has been fighting for a fair shot at taking on Coffman in November. Tillemann made national headlines earlier this year when he released an audio recording between him and Minority Whip Steny Hoyer, who said Democrat Jason Crow was a clear favorite in the race and had the blessing from the Democratic Congressional Campaign. Tillemann's story helped highlight other instances across the country where the DCCC is choosing candidates and backing certain Democrats before voters decide a primary winner.
Mike Coffman — Republican
The Republican incumbent in the 6th Congressional District has fended off Democrats for five elections. Rep. Mike Coffman has been a mainstay in Colorado politics since his first race for the state legislature in the 1980s. Coffman served as Colorado's Secretary of State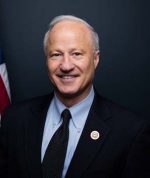 from 2007 to 2009 and as state treasurer before that, from 1999 to 2007. In Congress, he's put his status as a veteran to use on the Committee on Armed Services and Committee on Veterans' Affairs. More recently, Coffman, who taught himself Spanish, has worked at carving out a more moderate place in the Republican party, despite criticism that he sides with the Trump administration 95 percent of the time. This year he has heavily advocated for immigration reform that prioritizes the Deferred Action for Childhood Arrival policy, also known as DACA, and introduced a "red flag" bill that would encourage states to adopt their own laws that allows courts to temporarily take a person's guns if they show an immediate threat to themselves or others.
Colorado Governor
Walker Stapleton — Republican
State Treasurer Walker Stapleton, 44, has pushed his run for the governor's office around being a bulwark against moves to repeal Colorado's Taxpayer's Bill of Rights. And he's turned the focus on his campaign to include sanctuary cities and protecting the 2nd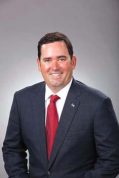 Amendment.
The conservative and scion of the Bush family racked up a major victory at the state Republican assembly in April. Stapleton has also been pulling in a major war chest for the primary and a hopeful general race. But he stumbled his way into the primary after citing possible fraud by a contractor who gathered petitions on his behalf.
He's picked up major endorsements from conservatives such as U.S. Rep. Ken Buck and a contingent of 57 county commissioners across the state.
Greg Lopez  — Republican
Greg Lopez, 53, is hoping his background in business, military service and former stint as Parker mayor can propel him past the big name and money of Walker Stapleton. Lopez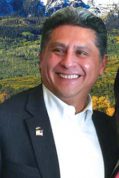 won the second most votes at the Republican caucus over major names in the party despite a lack of campaign funds.
Along with Lopez's limited political experience, he was director of Colorado's U.S. Small Business Administration and director of the ACE Scholarship Foundation, which he has pointed to as he has focused on improving the state's education system with merit-based pay.
The entrepreneur has rallied Republicans to embrace Latino voters and vociferously railed against sanctuary cities and abortion rights.
Doug Robinson  — Republican
Doug Robinson, 56, is investment banker and political newcomer that needed a court ruling to have his name make it on the Republican primary ballot. A judge overruled a Colorado Sec. of State decision to nullify some of the signatures collected for Robinson's campaign in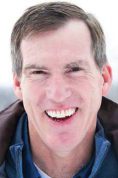 April.
Along with his extensive background in business, Robinson and his wife co-founded Smart Colorado, an advocacy group focused on protecting children from the effects of marijuana.
Robinson, cousin to former Republican presidential nominee Mitt Romney, has cast himself as a pragmatic conservative and, like his competitors, vows to protect gun rights and wants to expand school choice. He stops short of calling for radical changes to Medicaid expansion or the Obama health care law.
Victor Mitchell , Republican
Victor Mitchell, 52, is a one-term state representative who has focused on his business acumen in his run for the governor's office. He's invested significantly in his own campaign and stresses his financial background in founding companies in the tech and real estate sectors.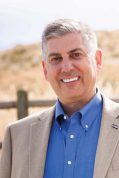 Mitchell served in the state House from 2009-2011 and declined to run for a second term. He instead started Save Colorado Jobs, which was formed to defeat a ballot measure to raise income taxes to fund K12 and higher education in the state.
Mitchell's ads have emphasized he'll stop Colorado from becoming another California, stressing the state's rapid population growth and roads congestion. He's made it a point to refuse to accept political endorsements as a way to cement his outsider status.
Jared Polis — Democrat
U.S. Rep. Jared Polis, 43, is hoping his high profile in state Democratic circles will parly into success at a statewide run. The Boulder Democrat has been representing Colorado's 2nd Congressional District since 2009 and previously was on state Board of Education from 2001-2006.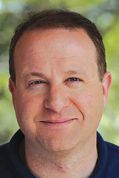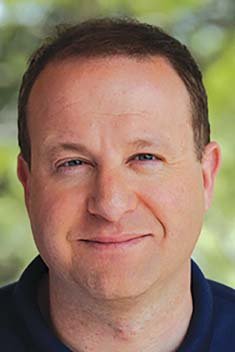 A successful tech entrepreneur, Polis has been able to dump seven figures of his own money into his campaign.
Polis was the first openly gay man to be elected to the U.S. House and he and his partner have two children, and he's earned the backing of the Victory Fund, a national group aimed at putting more LGBTQ candidates into office. Locally, Polis has gained the support of the International Brotherhood of Electrical Workers and Local Pipefitters #208 and marijuana groups like NORML.
Cary Kennedy — Democrat
Cary Kennedy, 49, has come on strong in the Democratic primary for governor since her much lampooned campaign announcement video. Kennedy has gained traction in the four-way race in large part due to the support she's received from teachers groups, including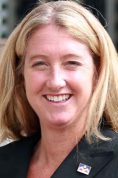 Colorado Education Association, and gun control groups such as Ceasefire Colorado.
Those groups have helped Kennedy raise a significant amount of money and bought TV ads slamming two of her opponents, Rep. Jared Polis and Mike Johnston.
The Denver Democrat has served as state treasurer, Denver's Chief Financial Officer and Deputy Mayor, budget analyst Gov. Bill Romer and a fiscal analyst for the Colorado Department of Health Care Policy and Financing.
Mike Johnston  — Democrat
Mike Johnston, 43, has made education the focal point of his career and served as a teacher in Mississippi as part of Teach For America and was principal and co-founder of Mapleton Expeditionary School of the Arts.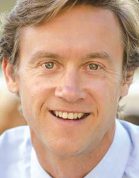 Johnson helped usher in major education reform while in the state senate from 2009-2016 and in his campaign has touted his ability to work across the aisle. He's received the backing of many current and former state elected officials, including state Sen. Rhonda Fields, and backers of education reform.
Johnston was a significant education policy advisor for Barack Obama's 2008 presidential campaign campaign and in 2010 was named by Forbes magazine as one of the "7 Most Powerful Educators" and Time magazine's "40 under 40."
Donna Lynne  — Democrat
Lt. Gov. Donna Lynne, 64, is in the midst of her first foray into electoral politics despite her position in Gov. John Hickenlooper's government. Lynne was appointed to replace former Lt. Gov. Joe Garcia after he stepped down in 2016 and at the time said she had no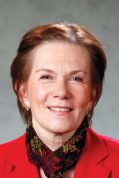 intention of running to replace Hickenlooper in 2018.
Lynne was the last Democratic candidate to announce her run and has cast herself as a nonpartisan manager and problem-solver, citing her extensive leadership experience in health care and as Hickenlooper's "chief operating officer." Lynne has focused on another major issue for Democrats: Protecting President Barack Obama's health care law while seeking ways to lower health care costs and expand coverage.
Colorado State Treasurer
Brian Watson — Republican
Statewide candidates in Colorado often fall into two camps: those mostly connected to metro Denver, and those from the rest of the state.
But Brian Watson, who is making his first run for elected office as he seeks the GOP nomination for Treasurer, fits in both.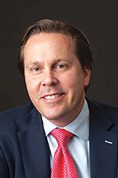 A native of Olathe on the Western Slope, he has built his businesses in metro Denver and has called the Front Range home for years.
Watson says he is a conservative who will bring a businessman's approach to the office.
A father of three, Watson runs Northstar Investment Group, which has been involved in several high-profile developments in Aurora, most-recently a transit oriented redevelopment project at East Alameda Avenue and South Sable Boulevard.
Justin Everett — Republican
Since he was first elected to the state House of Representatives back in 2012, Justin Everett has prided himself on voting "no."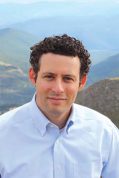 The Jefferson County Republican has said his record-setting "no" votes are his way of standing up to a government that he says spends too much.
Everett holds an MBA and was a small businessman in southern Jefferson County before he ran for the state house.
He said he will take that business acumen to the state's treasurer's office.
Polly Lawrence — Republican
Representing a conservative Douglas County district for the past five years, Polly Lawrence has been a reliably conservative lawmaker at the state Capitol.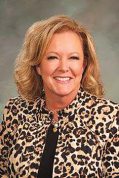 But after serving in the state House of Representatives since 2013, she is looking to make the leap to statewide office.
Lawrence was a businesswoman before she got into state politics and says her experience running a small business will be vital to the treasurer's office.
A Wheat Ridge High School graduate, her family runs Lawrence Construction and she went to Colorado State University.
Dave Young — Democrat
Dave Young has served in the Colorado House of Representatives since 2011. The district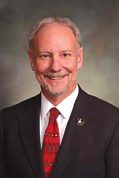 covers much of southwest Greeley in Weld County, where Young worked as a teacher and at an architecture firm before joining the state House.
He said his experience on the Joint Budget Committee will be helpful in the treasurer's office, where he said he will set about trying to find ways to increase school funding.
Colorado State Attorney General
George Brauchler — Republican
Arapahoe County voters will be very familiar with the Republican nominee for Attorney General. George Brauchler has been the district attorney in the 18th Judicial District —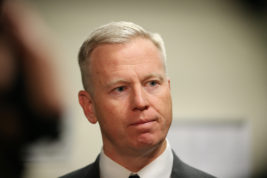 which includes Arapahoe, Douglas, Elbert and Lincoln counties — since being elected in 2012. He gained notoriety when he lead the prosecution of the Aurora theater shooter. Brauchler, who grew up in Jefferson County and lives in Parker, previously worked as a prosecutor in Jefferson County and spent some time in private practice. A colonel in the Colorado National Guard, he has also prosecuted cases in military court.
Phil Weiser — Democrat
Denver lawyer Phil Weiser is making his first run for elected office as he seeks the Democratic nomination for Attorney General. Weiser has practiced law mostly in Colorado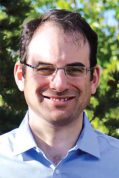 since the early 1990s and was previously the dean of the University of Colorado school of law. He touts among his accomplishments keeping tuition at the law school flat during his time at the helm, and also boosting the number of students receiving scholarships. He has also worked for the United States Department of Justice as a prosecutor and as a clerk in the United States Supreme Court. There, he clerked for Justice Ruth Bader Ginsburg and Byron White.
Joseph Salazar — Democrat
Joseph Salazar has been in the state House for four terms, representing a district that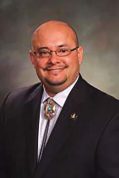 covers much of Denver's north suburbs in Adams County, including parts of his hometown of Thornton. He is leaving that seat and seeking the Democratic Party's nomination for AG. Salazar also works as a civil rights lawyer and has said protecting Colorado's environment will be among his chief goals if elected Attorney General. In the state House, Salazar is vice chair of the House Judiciary Committee and pushed numerous bills, including legislation requiring law enforcement to report hate crimes to the federal government.