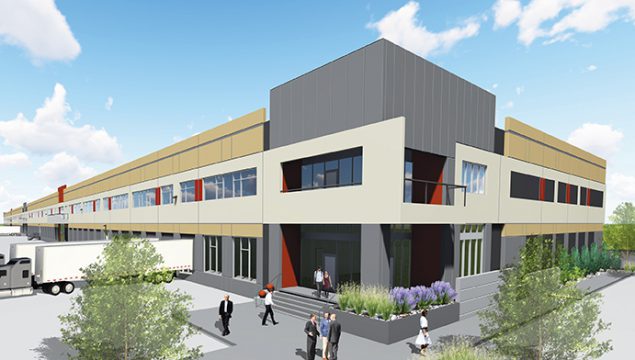 AURORA | Another hefty development is headed for Aurora's patches of prairie bordering Denver International Airport.
Connecticut-based J.A. Green Development Corp. is the latest company investing in Aurora's "aerotropolis" – a booming area that recently enjoyed the opening of the enormous Gaylord Rockies hotel and the arrival of a German manufacturing giant's North American headquarters.
J.A. Green, a company that buys land adjacent to airports for industrial and commercial use, finalized its purchase last week of 175 acres to be used for industrial warehousing and office complexes. The slated land, located in the Porteos development area that borders the southern edge of DIA, connects 75 acres the company already owns.
The parcels are the closest-owned land to the airport tarmac, according to the company, and will be used to build a business park for potential clients involved in distribution or air-freight shipping.
On its land, J.A. Green plans to construct about 3 million square-feet dedicated to warehousing, along with anywhere from 10,000 to one million square-feet of built-to-suit office suites.
The purchase is the latest within the 1,287-acre Porteos master development of land zoned for commercial mixed-use development bordering DIA. So far, Porteos includes J.A. Green, a Walmart facility, airport parking, a rent-a-car lot, and the new North American headquarters of Kärcher, a German company specializing in cleaning products.
Also included in the final J.A. Green development? Office balconies with panoramic views of the Front Range — and attractive incentives from state and local governments.
The City of Aurora awarded Kärcher undisclosed incentives but is not boosting the J.A. Green development, according to Deputy city manager Jason Batchelor.
However, J.A, Green can secure incentives from other governments. Porteos lays within a so-called "opportunity zone", a special tax zone created by the 2017 Tax and Jobs Act. In these zones, investors can receive deferments on capital gains placed in an "opportunity fund" and directed into the area, along with other incentives.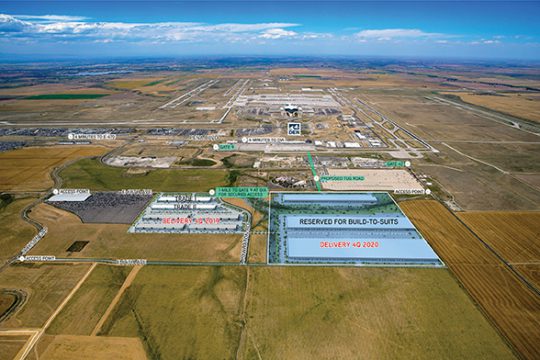 Furthermore, the Adams County Enterprise Zone encompasses the area. Here, businesses can receive tax credits for investments and even cash for each employee hired.
J.A. Green President Dan Green said the company created an opportunity fund to receive the federal capital gains incentives. He said he's also been in talks with Adams County to eventually win enterprise zone credits there.
Yuriy Gorlov, vice president of the Aurora Economic Development Council, helped bring J.A. Green to Aurora. Gorlov echoed Green's feeling that the opportunity zone benefits can serve as a kind of cherry on top for developers already interested in coming here.
"That helped them make the decision," he said of the opportunity zone. "It was that much more attractive to them."
However, it's possible that J.A. Green and other companies in the area do eventually win incentives from Aurora. Batchelor said Aurora will likely be holding discussions at public city council meetings to designate incentives that fit into the existing federal and county-level benefits.
For Gorlov, however, things are already looking up for Aurora.
"We're really excited about it," Gorlov said of J.A. Green's purchase. "We think it highlights what Porteos, as the master development, has been trying to do for a few years now: to grow that land."
The sky is the limit for development south of DIA, or nearly, Gorlov said.
He said the 3-million to 4-million square-feet of developments already existing in Porteos still leave room for about 750-acres of untapped land. Gorlov sees those vacancies as a big opportunity for businesses to come into Aurora and contribute to the local economy by boosting employment or industrial sectors.
Gorlov is optimistic that the growth could continue.
"2018 was a big year for Porteos in general," he said. "2019-2020, going forward, is going to be big for that area."