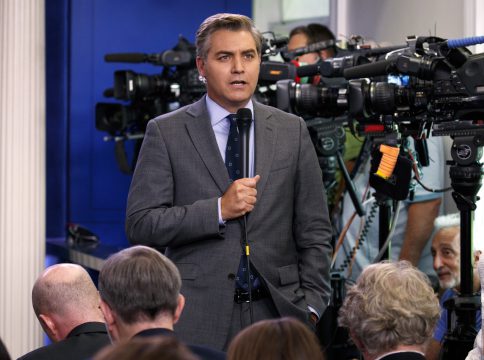 NEW YORK | A video sent out by the Trump administration to support its argument for banning CNN reporter Jim Acosta from the White House appears to have been doctored to have Acosta appear more aggressive than he was during an exchange with a White House intern, an independent expert said Thursday.
White House press secretary Sarah Sanders tweeted the video, which shows Acosta posing a question to President Donald Trump on Wednesday as the intern tries to take his microphone away. However, a frame-by-frame comparison with an Associated Press video of the same incident shows that the one tweeted by Sanders appears to have been altered to speed up Acosta's arm movement as he touches the intern's arm, according to Abba Shapiro, an independent video producer who examined the footage at the AP's request.
Earlier, Shapiro had observed that frames in the tweeted video were frozen to slow down the action, allowing it to run the same length as the AP one.
The alteration is "too precise to be an accident," said Shapiro, who works with instructors  on how to use the software. The tweeted video also does not have any audio, which Shapiro said would make it easier to alter.
Sanders, who has not said where the tweeted video came from, said it clearly shows Acosta made contact with the intern.