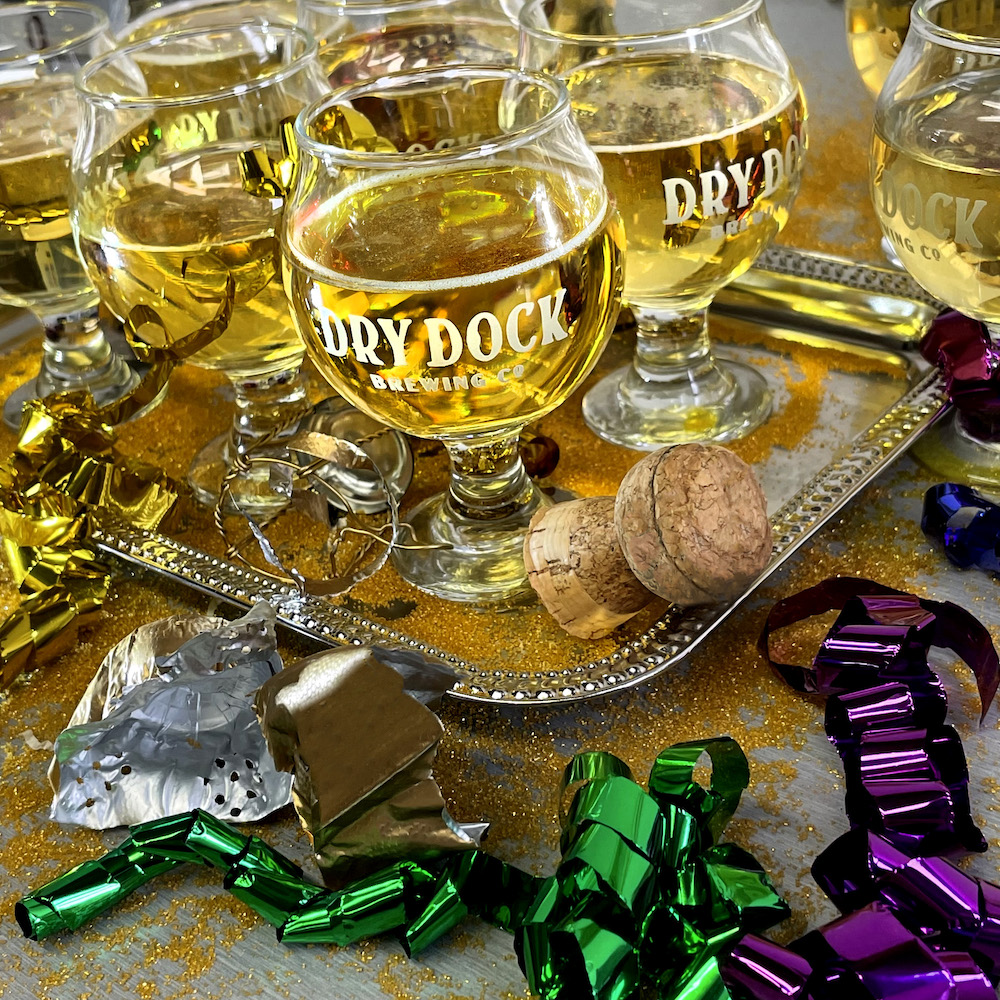 AURORA | New Year's isn't traditionally a big beer holiday — just not the right kind of bubbly — but the brewers at Aurora's Dry Dock have changed that this year with two new holiday-inspired brews. 
The first — called New Year, New Brut —  is a "golden, all-malt beer fermented with champagne yeast," the brewery said. 
It's made with a dose of amylase glucosidase enzyme to embody that classic French bubbly brut dryness. The beer comes in at a 7.5% ABV and 15 IBUs. 
Perhaps it's an attempt to shoulder aside another champagne of bottled beers.
New Year, New Brut goes on tap at North and South Dock locations on Dec. 27.
To ramp it up a notch, the brewers are releasing Midnight Kiss on Dec. 31. It's the same beer but with additions of raspberry puree, chocolate and edible silver glitter. 
Who said there wasn't anything good about 2021? 
Midnight Kiss is a single-keg, one-time-only brew and is sure to not last long. Catch it at the South Dock location only.