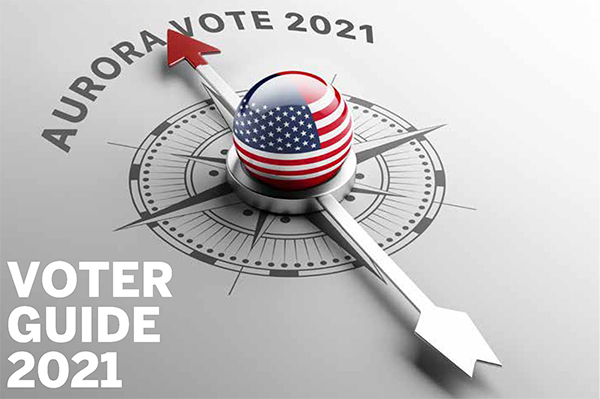 The race for two school board seats in Cherry Creek schools is a complicated fog mired in outside politics and controversy.
Despite that, the decision for voters about whom to choose this year is clear.
Like many school districts across the state, school board elections have become a target of right wing political groups, energized by red-herring issues that have little to do with vital issues like student performance.
The school district has been saddled for months with scores of far-right amateur activists intent on undermining mask mandates and inflicting needless controversy into what children learn about past racism.
While that may not be what's drawn some candidates into the race for two district school board seats, the candidates have made every effort to capitalize on the interest from far-right residents in pushing back against mask requirements and the misleading controversy over the supposed teaching of "critical race theory."

These are red-herring issues here and in school board elections across the state. Cherry Creek schools does not "teach" critical race theory to any students, and the supposed crisis of teachers alienating white students in social studies classes by blaming them for ancestral acts of racism is bogus.
But it's red meat for a waning number of voters anxious to believe it.
The real problems in Cherry Creek have to do with a diversifying student body across the district, especially in Aurora. As more students hail from increasingly struggling families, student performance has continued to slide, even among students from wealthier families.
How the district "closes the achievement gap" has eluded Cherry Creek schools for decades. A new, comprehensive plan is underway, but it's too soon to measure progress or defeat.
District D candidate Schumé Navarro should be disqualified by local voters for her bizarre and dangerous dabbling with a host of conspiracy theories, including QAnon, which she sees as entertaining, as well as her debunked pandemic posts and her clear support for the Jan. 6 insurrection. She offers nothing to voters in the way of sound advice on how to improve schools.
District D challenger Jennifer Gibbons wants to recreate what she sees were successes while building a local charter school to the entire Cherry Creek district. Like many charter school proponents, Gibbons is confused that schools and programs that cherry pick students or skim families most focused on children's education reflect the reality of operating a school district serving about 60,000 students. School districts must serve any and all comers and are unable to slide by laws that ensure even the most challenging and challenged students must be accommodated. Student performance at the Heritage Heights Academy charter school in Centennial was no more impressive than at other area schools serving children coming from similar households.
Absolutely, there are few if any parallels from what happens at the Heritage charter school applicable to one of the state's largest and most diverse school districts.
Current District D board director Kelly Bates offers no surprises in what she sees as the clear goal of the school district. Bates insists the district continue searching for ways to boost the performance of minority students, and all students and allow data, science and expertise to direct ways to implement goals set out by the school board. The school district needs her solid leadership on those issues.
Similarly, in District E, a push to drag partisan politics into the school district needs to be discouraged by voters.
Among three newcomers, Jason Lester, Bill Leach and Kristin Allan, Allan is the sound choice. Leach, a former county commissioner from Montana, said he wants to keep politics out of the school district board, but on his campaign website, he questions the legitimacy of mask mandate science and has avoided publicly supporting or opposing current mask mandate rules in Cherry Creek.
Lester, a director for Colorado Coalition for the Homeless, offers voters a teacher-centric platform, noting that a district with the best paid teachers would attract top talent willing to return those skills in the classroom for years longer than other school districts see tenure last.
Allan, an attorney, also sees staff compensation as key to raising student expectations and performance in the district. Her experience leading the school district's accountability committee, however, makes her the natural choice in this race to bring critical analysis to both questions and answers brought by school district administrators.
While all of the challengers say that increased transparency is a needed goal for them in the election, only Bates and Allan have served in open forums and each have years of public comments and actions that make their own candidacies transparent to voters. We recommend those directors for Cherry Creek schools board.