The Aurora Police Department is broken.
It's an alarming problem that contrasts with a force of more than 600 officers that is regularly acknowledged as one of the best and best-run agencies in the nation.
For years, Aurora's police department has been lauded and emulated by other agencies in the United States and around the world.
Aurora did ground-breaking work with community policing in the 1980s. The city was innovative and effective in handling a wave of gang violence in the 1990s.
While much of the nation has politicized handling a large population of illegal immigrants, Aurora police have been steadfastly pragmatic. Cops here understand that using local officers as immigration police endangers everyone.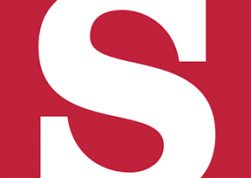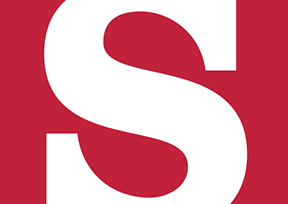 Aurora has long stood behind the rights of LGBTQ officers, employees and citizens. Aurora police actively recruit gay and lesbian applicants to an agency that sets the bar high for respectfulness and equality.
Aurora is one the most culturally diverse cities in the nation. Its police department is renown for treating all residents with respect, dignity and compassion.
So it's unfathomable that a police department of this caliber cannot fire the rare officer who is the antithesis of the agency — a racist, a moron or a jerk. The Aurora Civil Service Commission has, again, reversed the decision of the police chief to sack a cop for a patently fireable offense.
Veteran police Lt. Charles DeShazer was caught making a loathsome racist remark at a crime scene earlier this year. The comment was captured on another officer's body camera. Officers who heard the comment reported it to supervisors.
DeShazer was booted for calling a group of black residents "Alabama porch monkeys," according to city records.
He appealed his firing to the civil service commission, which overturned the firing, reduced his rank to sergeant, and instructed Police Chief Nick Metz to put him back on the force.
This isn't the first time Aurora has been forced to put unsuitable cops back on duty. The Civil Service Commission has a long record of wildly reducing and overturning officer discipline for egregious behavior.
The problems have been so persistent and so serious that city lawmakers asked, and voters approved, a request to make it easier to oust appointed civil service commissioners, a board made up of Aurora residents.
It's unthinkable that as Aurora and the country struggle with allegations and proven instances of racial insensitivity and abuse, that DeShazer should be a member of the force. For the Aurora Civil Service Commission, however, this is business as usual,
It's dangerous, and it's wrong.
The role of the commission is to recruit cops and firefighters and ensure the city treats them fairly during promotions and discipline.
While calls on discipline decisions are debatable, this panel, under numerous commissioners, has long, regularly made conclusions that are unsound and unsafe.
City council should immediately appoint an ad-hoc commission to study ways to end these shamefully mistaken reversals.
We have no doubt that there have been and will be instances where officers are treated unfairly and deserving reconsideration, but public safety and the police credibility are undermined by the current system.
Aurora police and fire unions will undoubtedly work to fight against and obstruct needed changes. So it's critical that a solution to the dilemma be reached by a diverse charter committee.
Only an independent and thoughtful process can persuade voters that a system forcing the police department to employ racists is irretrievably broken and must be fixed.