For those who grew up in Colorado back when fewer people lived in the entire state than now do in the metro area, one thing above all is an ceaseless marvel: Colorado is a thing now.
Where the iconic Colorado flag was once a testament to our humble state's terminal hokeyness, it's now once of the hottest brands going.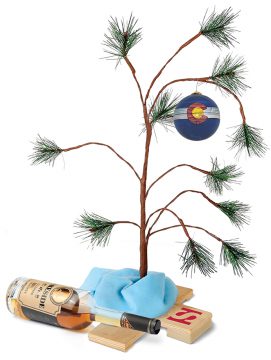 No reason to keep it to yourself, Colorado. Package up some of what makes the state so attractive to throngs moving in and send it back home or just make someone's holiday by stashing it under the tree.
Here are Sentinel staffer suggestions on Colorado cool things to hand out from our square state during this holiday season.
Ride 'em, Colorado style
Once thing infectious about the Colorado life is a variety of things that will get anyone off the couch.
If you're a naysayer saying there's nothing new enough or fun enough to pull you away from Red Dead Redemption II, read on.
Time to slide, either on a burly machine or behind some friendly dogs. Giving somebody a snowmobile tour or a dog-mushing ride in the high country of Colorado is a memory that is sure to last a lifetime and cost as little as $100. Colorado is a perfect place to do a lot of things and snowmobiling in some of its most scenic areas is one of the best ways to explore it. Many companies offer tours, including many that leave from the Heeney Outpost in Silverthorne, just a simple 90-minute drive west from the metro area on I-70 (traffic and road conditions dependent of course). Take the tour yourself and bring along a friend or plunk down the money and wait to hear the thank you, see the photos and see the stories of a tour that can last anywhere from two to three hours and provide spectacular views in all directions. No snowmobiling experience is necessary and suits, boots and helmets come with the tour, as does a nice steaming cup of hot chocolate. Tours begin in late November and run through the end of March, even including Christmas Day (check website for availability).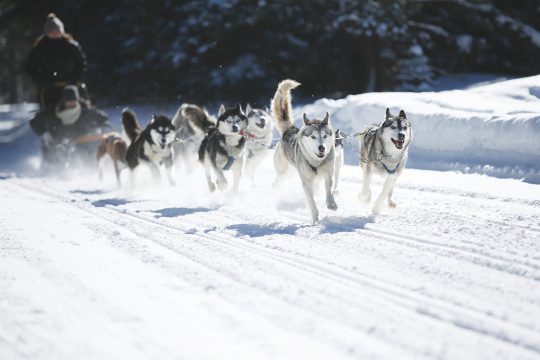 Thrill of the hum not enough? Put on the dog.
One of the best parts of dog sledding with Good Times Adventures in Breckenridge is wiping out. Seriously. When your life is in the hands of eight dogs with personalities that are about as different from one another as the cast of "Orange is the New Black,"  you can't take anything too seriously. "If the sled happens to tip over, and you're sitting here, it's a tuck and roll situation."
It's not long before you'll be whizzing around a tree-lined curve and tumbling face first into a cold pillow of white snow. Good Times Adventures lets you actually drive the dogs and sled. The tour is run as a "relay," which means one musher leads the dogs while another sits in the sled below and holds on for dear life. The tour guide drives ahead of you in a snowmobile with a passenger sleigh attached that the dogs have been trained to follow. The tour can accommodate up to six people with both sleds, and the mushers can trade off. Note to visitors: bring goggles. If the mushing is just too much, you can ride the big machines instead. Good Times Adventures of Breckenridge www.goodtimesadventures.com 6061 Tiger Road in Breck. 800-477-0144
Highcountry Tours, Silverthorne (Heeney Outpost) mysnowmobiletour.com. 970-668-9945
— SENTINEL STAFFERS
Stance Socks
Opening gifts on Christmas is a quintessential American experience, symbolic of life in the U.S. of A. You enter with optimism, but disappointment and betrayal lurk just below layers of bows and glossy wrapping paper.
Nothing disappoints like opening socks, but this is 2018. Socks don't have to be boring anymore, and in fact, they can become a personality point.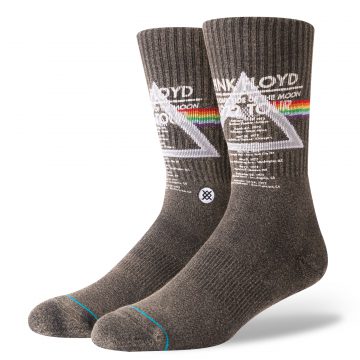 Stance Socks offers a wealth of quirky socks in many styles. Is your Wyoming girlfriend into grizzly bears? They've got socks printed with the roaring beasts. Does your roommate wish they were dead? Gift 'em skeleton socks. On Christmas Day, sit back and watch your recipient's disappointment when the socks are revealed. This is America, dammit.
Browse and buy Stance socks online at stance.com.
— GRANT STRINGER, Staff Writer
Bjorn's Colorado Honey
If you've ever been to a metro area farmer's market, you've probably seen Pontus Jakobson. Owner of Boulder-based Bjorn's Colorado Honey, the dude is hard to miss — and so is his honey. A looming, translucent Swede, Jakobson is a third-generation apiarist who knows how to present a sugary jar of bee butter. The beekeeper offers products ranging from crystallized honey — which is very similar to an American whipped variety — to lip balm to skin creams, all of which are made with golden nectar cultivated here in the Front Range.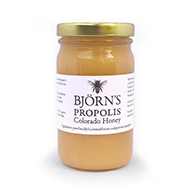 The stuff is sweet as, well, honey, and the lip balm in particular offers a local, cool-kid alternative to Maine's pervasive Burt's Bees. A 16-oz. jar of honey runs about $12 and can be picked up at several area farmer's markets. Jakobsson will be at Christkindl Market at the Skyline Beer Garden in Denver most days through Christmas. The beekeeper also takes orders on his website at bjornscoloradohoney.com.
— QUINCY SNOWDON, Staff Writer
Gray is beautiful
Nearly 3.4 million acres of Colorado forest have seen some kind of impact from the mountain pine beetle since the mid-90s. It's evident driving across the state's mountainous regions. Valleys of dense green transition into skeletons of pines. That dead vegetation lends itself to dangerous fire conditions during dry stretches.
But the Colorado Forest Service, which tracks those statistics about pine beetle impact, highlights that there is some opportunity in the changing forests, namely for the 100 sawmills around the state.
"More than a decade after the mountain pine beetle epidemic moved through Grand County, dead trees from over 30,000 acres of private and state land have been sustainably harvested and processed into valuable wood products," according to the service's latest annual report.
That's also meant woodworkers who make great holiday gifts are benefiting too.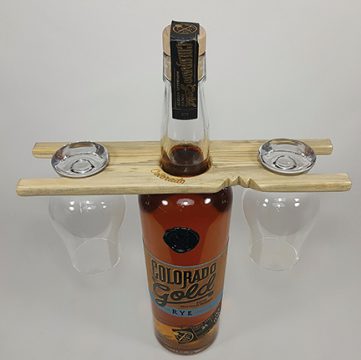 Jason Collins runs a business on the dead vegetation, building custom shelving, bottle openers and bottle racks.
"These little critters leave some really cool looking grains and colors in the fallen pine trees," Collins writes on his website. www.jccustomdesignworks.com/
The gear runs about $20 for an opener or rack, which holds a bottle and two glasses.
He's not the only one to capitalize on the Colorado forest conundrum. Benham Design Concepts in Colorado Springs offers stunning beetle-kill wood furniture if you're looking to drop more serious money on gifting. https://ow.ly/Tjuh30mEMTX
— KARA MASON, Staff Writer
Jubilee Roasting Company Coffee
Contrary to commercial jingle lore, there's nary a sadder way to start your day than with a mucky cup of instant coffee. It's watery, it's bland and it circumvents the general rule that foods and beverages should require at least some diligence and preparation before consumption — otherwise, leave it to the astronauts. And not to name names, but there's a certain red jug of brown dust that has a particularly nefarious reputation among snootier bean barons, especially here in the snooty newsroom.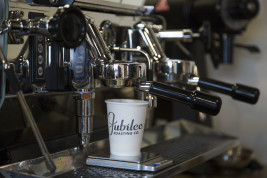 Please, don't let your loved ones be doomed to an upcoming National Hangover Day (see: Jan. 1) with nothing but that crimson tin of sawdust. Instead, make sure all nearby cupboards are prepared and stocked with some o the good stuff from Aurora's own Jubilee Roasting Company. Cranking out fine cups o' mud since late 2015, the East Colfax hive packages fresh beans that would look good under any tree, stocking, or even carelessly hung mistletoe. The company's signature sack, the Moonbuggy Blend, will set you back just $15. Visit jubileeroastingco.com or check out the shop in-person at 1452 Kenton St. for more information.
— QUINCY SNOWDON, Staff Writer
Book 'em
If you're still reading this copy, we commend you, and we'll dole out the flattery: You clearly value the written word in an era when screens obliterate attention spans in seconds. You wrestle with complex ideas rarely present in a tweet or the latest Netflix blockbuster. (Let's face it: "Westworld" was a new, shiny presentation of the same ideas in 2001: A Space Odyssey and even Ex Machina. Stranger Things was The Goonies redux.) So Spread The Good Word with a Tattered Cover gift card, and load it up with funds for your spouse or coworker. This way, they can spend the credit themselves on the books they want – or on buckets of lattes at the cafe. It's a win-win.
Multiple locations in Denver metro, or buy online at tatteredcover.com.
Closer to home, pick a truly affordable give that has real meaning at the Friends of the Aurora Library book store at East Iliff Avenue and South Peoria Street. Thousands of books for $2.00 or less and something even picture-readers will like. And your purchase goes toward funding the Aurora Public Library system. 720-747-7977. https://www.fapl.info
— GRANT STRINGER, Staff Writer
Icelantic Skis Giclee Prints
One of the hardest parts of giving up a beloved pair of mountain wands is parting with the graphic. Love it or hate it, the image cast onto a set of skis becomes a part of the rider's identity. And although not many serious ski folks buy skis for their design or color, a graphic is always etched into the skiers lifetime memory of shredding.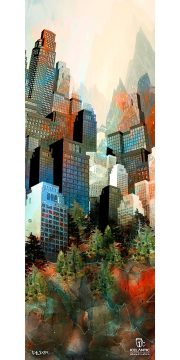 Icelantic sets itself apart from all the rest for this and many reasons. Fine ride on art. For those that want to forever enshrine a certain ski, season, or perhaps even an injury, the wizards at Icelantic Skis in Golden have you covered. The company offers Giclee, canvas prints of every ski they've ever made, and just about all of them are hypnotizing wonders. From icy animals to tribal mayhem to musical masterminds, Icelantic now has more than a decade of products and more than 100 images to thumb through. Each piece of artwork is the original size of an actual pair of skis and runs $75. Even for those who aren't inclined to be gliding down any white stuff any time soon, the ink-jet prints are sport-neutral and do a fine job of creatively covering a wall for any art enthusiast on a budget. Contact Icelantic at their store at 1300 Washington Ave, in Golden or online at icelanticskis.com.
— SENTINEL STAFFERS
Dig it in gold country
It's our lore. From the tall tale of Unsinkable Molly Brown to the better-told tale behind "Cannibal, The Musical," Colorado mining is the very fiber of our constitution.
You can still see the real thing.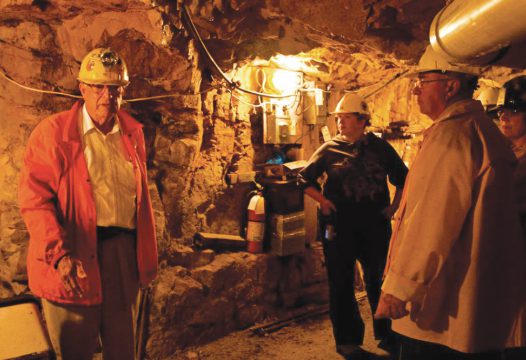 The Argo Tunnel and Argo Mine, in Idaho Springs, has been attracting visitors (and prospectors) for more than a century, with some chasing gilded dreams and others just along for the tour ride.
Give the gift of Colorado gold and send someone you love on a tour of the Argo Mine.
The walking tour offers museum-style exhibitions of mining equipment before and after guests enter the mine. Once inside, guests are greeted by a smattering of artifacts held over from when the mine was in full production. The tour also features historic photos from the mine's early days during the gold rush era.
And, of course, no tour of a gold mine would be complete without offering guests a chance to pan themselves for the precious mineral. Experts will assists those on tour and — best of all — finder's keepers! You'll be able to venture back home with any gold you're skilled, or lucky, enough to find. Argo Mill & Tunnel Tour, 2350 Riverside Drive, Idaho Springs. Tickets are $23 for adults, $16 for children ages 5-10 and under 4 are free. For info, call 303-567-2421.
— SASHA HELLER, Staff Writer
291 Whiskey
Whiskey and mountains, that's what Colorado does. Alright, that may be a bit of an overstatement, but those two passions are certainly ubiquitous favorites among transplants and natives alike. And Colorado Springs-based Distillery 291 is a nearby institution that manages to exquisitely marry the pair.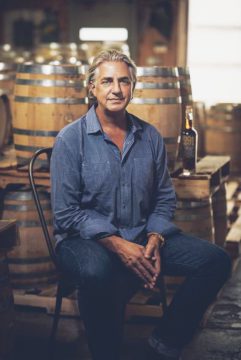 Owner and founder Michael Myers has been cranking out damn-fine fire water in the shadow of Pike's Peak for slightly more than seven years, and in that time he's already managed to put Jimmy Beam's crew into a proverbial full nelson. With a slew of variations to choose from — including several "white" whiskeys distilled to replace vodka or tequila in cocktails — you can't go wrong with any of the roughly one dozen bottles currently advertised on the 291 website. Our pick is the single-barrel Colorado bourbon whiskey — a no-nonsense bottle of logic to calm your head after a doozy of a week, or month, or year, or life, or — well, you get the point. The stuff goes down smooth like Colorado sky, to boot. Like any halfway-decent bottle of liquor, prices start at about $50. Locally you can find Myers' hooch at The Big Liquor Store in Aurora, or just about any package store west of Yosemite Street. Head to distillery291.com for more information.
— QUINCY SNOWDON, Staff Writer
The new old fashioned holidays at the Stanley Hotel
Muddle sugar and bitters. Add that, Colorado whiskey and an orange peel to a chilled glass. Christmas gift complete.
An easy way to put it is that an old fashioned cocktail is more of an experience than a gift. One complete with alcohol and, hopefully, good conversation and even better company. That gift wouldn't be complete if you didn't partake as well.
So, it's time to head north with your gift recipient. Not too far, just up U.S. 36 to the famous Stanley Hotel's whiskey bar in Estes Park.  The bar specializes in the cocktail favored by those who know their way around a bottle or whisky. The Stanley bar offers more than 900 varieties, from Rye to bourbon.  Start your gift with ordering the Stanley Old Fashioned, made with Maker's Mark, simple syrup and Blackstrap Bitters.  It'll warm you and your giftee.
— KARA MASON, Staff Writer
Six-Month Pass at Denver Museum of Contemporary Art
For the cost of one over-priced salad, you can gift access to top-tier art exhibits for six months.
The metro's baddest museum is selling a "Broken Heart Club" pass for $1.95 a month, with a six-month minimum, for a grand total of $11.70. That gets you free access to all MCA exhibits (though installations can last for months) and discounted tickets for special events.  For a dual membership, shell out $75 to enjoy an entire year.
Both are good deals for months of inspiring, thought-provoking, and sometimes jarring visits to the MCA.  Buy at 1485 Delgany St, Denver, CO 80202, and online at mcadenver.org.
— GRANT STRINGER, Staff Writer