AURORA | State Attorney General Phil Weiser on Tuesday announced the launch of a third-party investigation into past alleged abuses in the state's three Catholic dioceses, making Colorado the latest state to probe the Catholic Church following the publication of a bombshell grand jury investigation last year.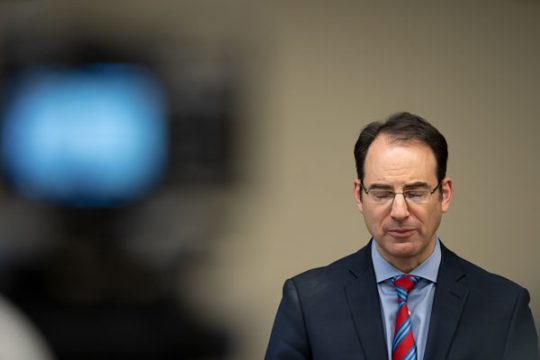 An agreement between the dioceses and the attorney general's office will grant former U.S. Attorney for Colorado Robert Troyer full access to all church files related to allegations of local priests sexually abusing children dating back to 1950.
Troyer's work "begins immediately," according to documents provided by the attorney general's office.
The investigation will conclude with a final report detailing the names of priests against whom "substantiated allegations of abuse have been made," when the abuse occurred, when or if the church was notified, and what action was taken, according to the attorney general's office. The report will also detail instances of misconduct with minors, but will not identify people accused of such "inappropriate but not illegal behavior" by name.
Troyer's report is expected to be finalized this fall. 
There are no priests in active ministry in Colorado currently under investigation for sex abuse, according to Samuel Aquila, archbishop of the Archdiocese of Denver.
Any active abuse uncovered in the investigation will be immediately reported to police.
Discussions between state attorneys and the Colorado Catholic Conference about a potential agreement began last fall, shortly after the Pennsylvania attorney general published the results of a years-long grand jury investigation into widespread abuse by hundreds of Catholic priests. 
Former Attorney General Cynthia Coffman initiated those discussions with the church last year. She said her office began receiving reports of past abuse from both inside Colorado and out of state after the Pennsylvania investigation was published in August.
"We began to hear from citizens in Colorado and as a direct result of the media attention to sexual abuse committed by Catholic priests, we had both calls, left messages for us at the attorney general's office — many times of those who had suffered abuse in the past," Coffman said. "These were not current cases; these were people who had past experiences sometimes in other states by priests who were no longer living. But this report, the grand jury report from Pennsylvania, stirred those feelings."
The local branch of the Survivors Network of those Abused by Priests, or SNAP, also contacted Coffman's office, she said. 
Aurora resident Jeb Barrett, local SNAP director, has long lobbied the state legislature to change the statutes of limitations for prosecuting sexual assault on children. 
Barrett declined to comment Tuesday morning until he could review details related to the investigation outlined in materials issued by the attorney general.
Coffman, a Republican, said she decided to pursue a third-party investigation instead of a grand jury probe due to constraints outlined in the state Constitution.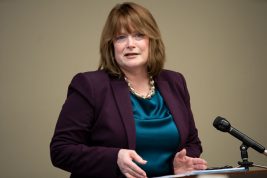 "Not every state grants its attorney general the broad investigatory authority that we saw in Pennsylvania," she said. "In Colorado, the attorney general cannot go to a statewide grand jury except under certain, fairly limited circumstances that were not met in this instance."
Coffman helped outline the funding for the probe, which will be split between the local dioceses and anonymous, private donors. 
At a press conference Tuesday, she promised the anonymous donors funding the review would have no conflicts of interest and will have no sway in the final report. 
"They really are agreeing to write a check and step away from the process," she said.
No state money will be used to finance the query.
"We talked about different ways to underwrite the cost of the investigation and determined it wasn't appropriate for it to be public money or state money," Coffman said. "Because I was, frankly, concerned about the appearance that would create."
As part of the new agreement, the church agreed to fund a voluntary "reparations program" to compensate past victims of abuse.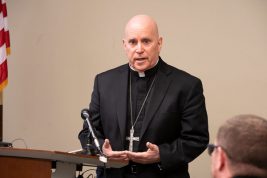 "The costs of this program will be covered by archdiocesan assets and reserves," Aquila said. "No funds from ministries or charities, at parishes' annual diocesan appeals, or Catholic charities will be used for this program." 
Anyone will be able to make claims of abuse, according to the attorney general's office. 
A pair of claim administrators, Kenneth Feinberg and Camille Biros, will review each claim and determine what amount of money, if any, should be paid to victims. 
Former U.S. Sen. Hank Brown will monitor an additional, independent board that will oversee Feinberg and Biros' work.
The two claims administrators have analyzed multiple compensation investigations, including after the Aurora theater shooting, according to Weiser.
Feinberg and Biros will consider claims regardless of statutes of limitations, which have mired similar efforts in other states and faced stiff opposition in legislatures around the country. 
"They will review individual cases and they will be making judgements about appropriate compensation regardless of any statute of limitations," said Weiser, a Democrat who beat Republican George Brauchler for the attorney general's post in November. "This program is wholly independent of the Catholic Church and the dioceses, and it will operate in parallel to the independent review."
The reparations program is slated to begin accepting claims later this summer. 
The program will not be limited to child sexual abuse — those abused before the age of 18 — according to Weiser.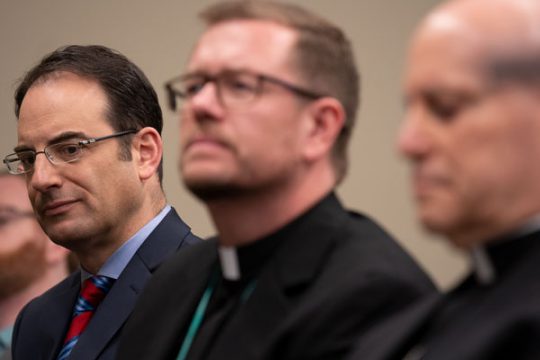 "The target obviously, it's been the most talked about, is children," Weiser said. "But as people come forward we obviously will take that and support people whoever they are."
Father Randy Dollins, vicar general of the Archdiocese of Denver, said the culture related to sexual abuse in the church has improved in the past 17 years.
"The incidents of childhood sexual abuse by anyone in the church, including priests, have plummeted," he said. "So the culture … unfortunately existed, but things have changed considerably in the church."
Coffman encouraged people who may experience trauma after hearing about the new investigation to reach out to the Wings Foundation, the local SNAP chapter, or local therapists for support. 
"Today's announcement … is a recognition of survivors of sexual abuse …. who … live throughout our state and watch our actions today with painful personal interest," she said. "To them I want to say: We recognize your suffering and we validate your experience … today we acknowledge your burden and your pain."