WASHINGTON | Acting Attorney General Matt Whitaker told Republican Sen. Lindsey Graham in a meeting on Thursday that special counsel Robert Mueller's investigation will continue, according to a person familiar with the meeting.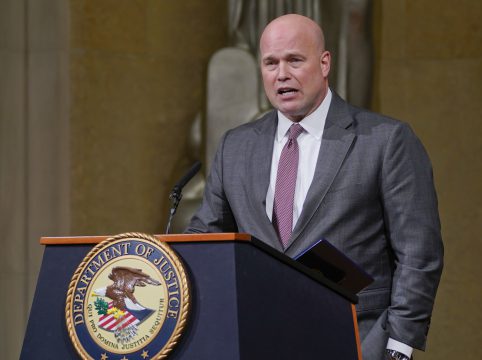 The meeting with Graham and Whitaker was held as a bipartisan group of senators has been pushing legislation to protect Mueller's job. The senators are worried about Whitaker's past criticism of the Mueller probe, which is investigating Russian interference in the 2016 election and ties to President Donald Trump's campaign. Those concerns were only amplified after Trump appointed Whitaker as acting attorney general last week.
Whitaker informed Graham the investigation would be allowed to proceed, the person said. The person wasn't authorized to speak publicly about the meeting and spoke to The Associated Press on condition of anonymity.
Senate Democratic leader Chuck Schumer and other Democrats have called for Whitaker to recuse himself from overseeing the Mueller investigation.
A Justice Department spokeswoman said earlier this week that Whitaker will follow Justice Department protocols and consult with senior ethics officials "on his oversight responsibilities and matters that may warrant recusal."
On Wednesday, Republican Sen. Jeff Flake said he would not vote to confirm judicial nominees unless GOP leaders hold a vote on the Mueller protection legislation.
Whitaker is now overseeing the Mueller probe, which had previously been overseen by Deputy Attorney General Rod Rosenstein. Rosenstein told Congress that he saw no reason to fire Mueller.